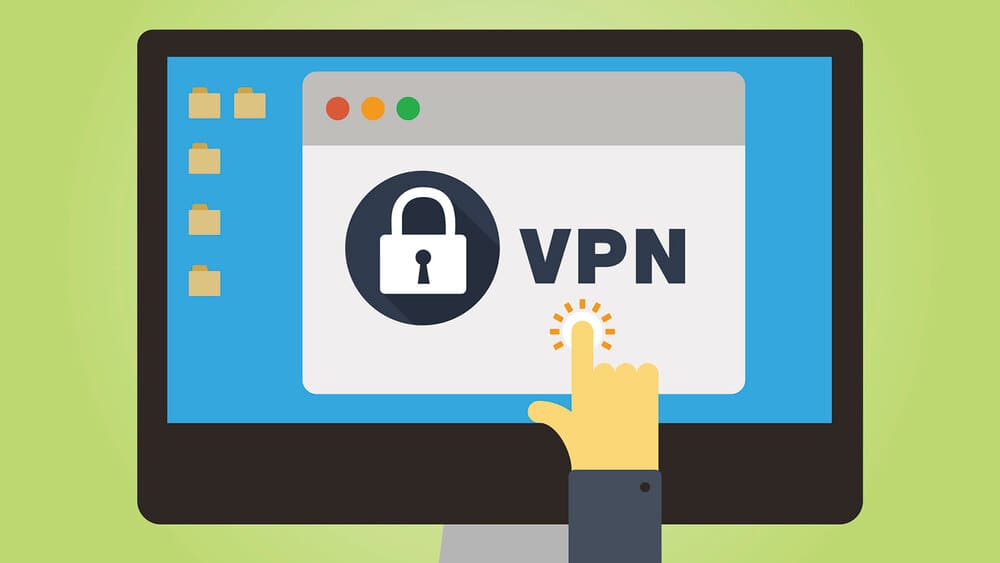 Using the internet without fear is one luxury everyone wants. This is possible by using a virtual private network, also called a VPN. A VPN creates a route between the server and the computer that is virtual and encrypted. By using such a virtual private network, it is almost impossible to find out the location or origin of where the data is being sent.
A VPN masks the IP address secures the data and protects the anonymity of the user. This method is used to give extra protection from anything you do online on the internet. It may be online banking and transactions, e-mails, or even streaming websites. A virtual private network can help improve and increase security.
They are considered as private wormhole tunnels through the entire internet. The data from your computers to the server are sent through the VPN server and it is encrypted. VPNs protect users in many ways. They protect them from hackers, censors, and trackers who try to access the networks between the VPN service and the users.
A VPN service also allows the users to access restricted and blocked websites on the internet or in their area. These VPNs also make their users anonymous on the internet and there is no trace of their activities on the web for other people to see. A VPN also offers peace of mind, protects the cell phone's data and so much more. It is very clear that VPNs help people in many ways.
However, what are the disadvantages of a VPN? Are there any? First, there is a need to look at some other advantages.
How A VPN Helps?
With just a click of the mouse, users from all over the world can get access to limited and restricted content anywhere at any time just with the help of a VPN. A VPN provides the freedom every user wants on the internet. Some of the many advantages a VPN has to offer are as follows:
1. A VPN ensures high and enhanced security.
2. The information through a VPN can be accessed remotely from home or any place easily.
3. VPN services can also help in sharing files with ease.
4. A VPN provides complete online anonymity and access to websites and applications on the web in just a few clicks.
5. A VPN can bypass certain filters that restrict users to access blocked websites.
6. A VPN can increase efficiency and improve the bandwidth of a network.
7. Using a VPN can help users avoid bandwidth and data throttling.
8. Using a VPN improves ping and helps in improving online gaming.
9. Torrenting can be made safe using a VPN service.
10. It lessens the security concerns of a user.
11. Protects you from online hackers and scammers.
12. Spoofs your location, masks the IP address, and makes it untraceable.
Safe to say, VPNs are affordable and worth the money when it comes to providing you the privacy and protection, you need on the internet. It also helps you save money when it comes to booking a hotel room or a flight to a different country. These are just some of the advantages a VPN service has to offer. What are the disadvantages of a VPN? The question remains unanswered.
What Are The Disadvantages Of VPN?
While a VPN has many advantages, it is still considered a risk to use it. It is because of its disadvantages. Yes, a VPN connection can affect internet usage in many different ways. Some of them are:
1. Slows down the internet connection.
2. Some countries have a ban on VPN services and it is illegal to use them.
3. Sometimes the data is not encrypted properly by the VPN and that puts the information of the user at risk.
4. Some VPN users sell your logs and data to third parties and companies.
5. A VPN can be responsible for many connection breaks of your network.
6. Free VPNs are more of a risk than a luxury.
7. The best VPNs are not available for free anywhere.
8. VPNs do not work on all platforms.
9. Using the wrong VPN will risk your privacy.
10. Using a VPN slows down your downloading speeds as well.
11. The quality VPNs are expensive and unaffordable for many people.
12. Some VPNs are not configured properly and it can be difficult to configure them.
13. Even some premium VPNs do not offer a 100% anonymity rate.
14. Using a VPN without any Kill Switch might lose you your privacy.
15. VPNs drain the battery of your tablets and phones faster.
16. Many platforms can detect the presence of a VPN.
17. Some VPNs are hard to understand and use correctly.
18. A VPNs performance and its availability are very difficult to control.
19. Anti-Spywares are becoming common and are used on websites that do not let VPNs access them if they are restricted.
20. A VPN server can fail at any time and expose the user to many threats on the internet.
These many disadvantages of using a virtual private network may sound annoying but mostly they do not affect the users. Most of these problems occur when the user uses a cheaper version of a VPN service or the free ones.
Blockades designed for the VPN services do not work every time either. In fact, streaming services like Amazon Prime or Netflix try their best to stop people to gain access through a VPN. However, they cannot stop or block every single VPN server on the internet. Many VPN services let their users access these streaming websites easily around the world.
Although VPNs that do not have a kill switch make the user feel less safe as the internet connection does not completely shut down but there is always a risk when it comes to personal data, privacy, and protection. Therefore, the question that most people ask is "what are the disadvantages of a VPN?" There are many disadvantages of using a VPN service but they are limited when it comes to using a better quality provider.
VPNs may have many cons but the pros are much more and weigh a lot. VPNs not only grant users access to any content they want but also make them feel safe and protected by keeping their activities private.