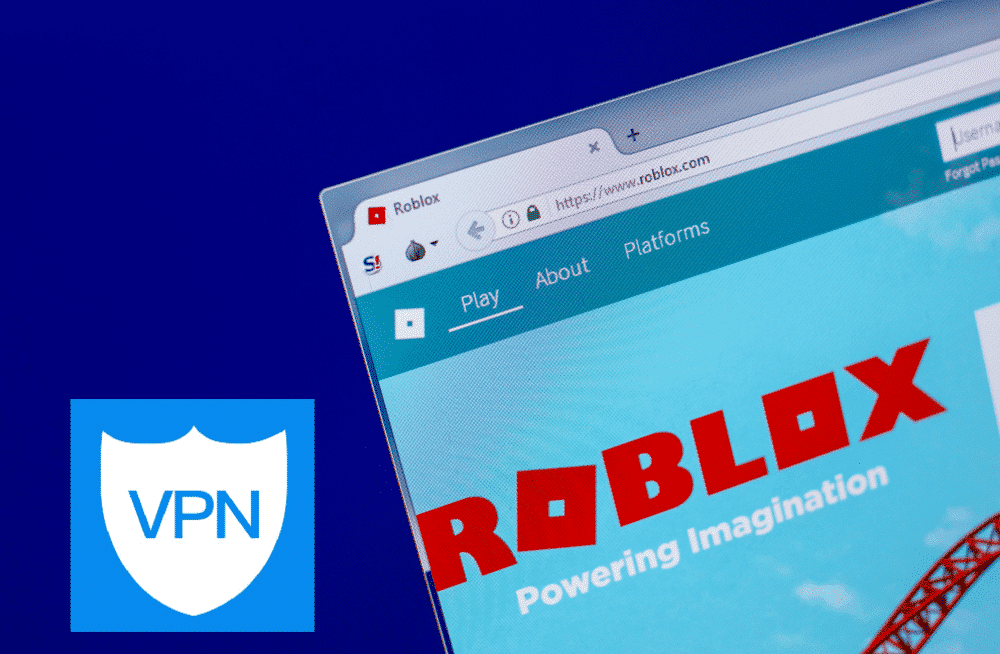 No doubt, Roblox has taken the world by storm. It is an appealing game for everyone who is a fan of Minecraft. Children under the age of thirteen mostly play Roblox. A platform lets users create their own world and share their own customized 3D games with their friends. Roblox Studios lets the players create, share, and explore as much as they can.
The game launched in 2006 and frequently gained a lot of attention and players. In short, it is a very popular game with almost billions of hours spent on it. The game got a boost in 2019 when many school-aged children started to play it. The game is rapidly growing and becoming a favorite of the kids.
It is not just a game but also a gaming environment for the children. Eight to eighteen-year-olds are the primary targets of Roblox games. Online safety is one priority of all the parents that let their children play games like these and let them interact with different people on the internet.
There are many safety issues regarding this game and that is very common these days. Many games need to be monitored by parents before they let their children play it.  Roblox tries their best to prevent such things from happening that might bring discomfort for the players. Inappropriate content is quickly removed as soon as they find it out.
Moreover, the developers first approve the games players build, and a complete thorough check-up is done to avoid something dissatisfactory for Roblox players. Many institutes such as schools have put up a ban so that children do not access the game and play it during their classes and lectures. However, they find a way to still access and play it. Now the question is that can you play Roblox with a VPN? First, we need to know what a VPN is.
Can You Play Roblox With A VPN?
Virtual Private Network
A VPN, also known as a Virtual Private Network allows users to create secure connections on the World Wide Web. These private virtual networks are created to access region-restricted websites as well as shield your browsing activities. VPNs also makes using public Wi-Fi safer, lets you access blocked websites in your region or country.
The sole and primary purpose of using a VPN was to secure business networks over the internet but it used for more than this reason now. A VPN allows you to visit websites and browse the web using an encrypted connection. It forwards the request and brings back the response to the secure location. Many things a VPN lets you do are:
Grants access to audios, videos, and websites that have geographic restrictions.
Stream different streaming media such as Hulu, Amazon Prime, and Netflix.
It helps in avoiding censorship.
Hides the true location and makes your network anonymous.
Protects you from untrustworthy Wi-Fi.
It helps in preventing ISP tracking and price discrimination.
It provides a safer path while downloading files.
A VPN masks the IP address and makes you visible from some other location or region. This masking of the IP address also lets children access Roblox by using VPN software. As Roblox is considered a distraction and uses up a lot of bandwidth as well, many institutes and organizations block or restrict people from accessing it.
This answers the 'can you play Roblox with a VPN' question. The answer is yes, you can. A VPN grants you access to almost any blocked or restricted website, it is the same case with Roblox. The steps to access Roblox using a VPN are as follows:
Select a VPN provider and sign up.
Install the VPN app you chose on your device you will access Roblox.
Check internet connection to launch the VPN app.
Choose a server and press "Start" to connect.
After you are connected, try to launch Roblox and you will gain access to the game even if it is restricted or blocked on the network.
Selecting a VPN for such activities may be frustrating as there are many applications out there. ExpressVPN, NordVPN, and CyberGhost VPN are one of the best VPNs out there.
ExpressVPN
This VPN is expensive but is quite impressive when it comes to securing your network and hiding your identity. It is well known in the VPN industry just because of its incredible services and fantastic speeds. ExpressVPN grants users access servers all around the globe in over at least ninety countries.
It supports split tunneling, has a very simple interface, and has a very diverse fleet of servers. People who need access to many restricted and blocked websites worldwide prefer to use this VPN because it has a hefty price. These large distributed servers let users browse with ease as it also supports the OpenVPN protocol.
NordVPN
This VPN service was doing fine until the breach that happened in 2018. However, it is still said to be one of the best VPN service provider. It allows up to six simultaneous connections and is very easy to use. It is well known for blocking ads and several other web threats on the internet. The only issue is their server security.
After the breach, many people need to think about using NordVPN because they do not want to risk their data and privacy. It is expensive as it offers a wide variety of network servers and Multihop and Tor connections.
CyberGhost VPN
This VPN may be expensive and sometimes disappoint in terms of speed scores but it definitely offers privacy and delivers well. With every subscription, they offer around seven licenses and have a balanced and diverse server fleet. However, it does not offer access to several websites that have high security and run on No-Spy servers.
These are VPNs that you should definitely use while browsing or accessing any restricted website. They are highly recommended when it comes to privacy and security. Moreover, for people who have the 'can you play Roblox with a VPN' question in their minds, try these out and enjoy your game.