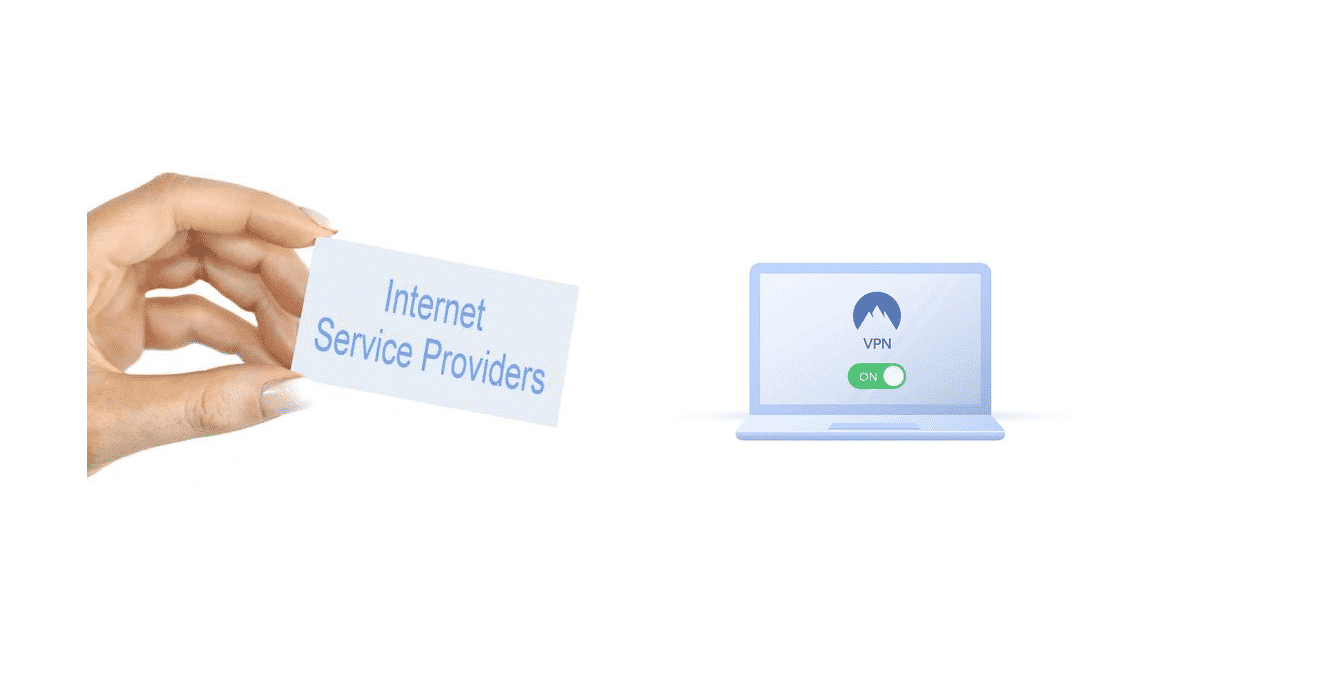 Does ISP Know What You Are Downloading Using a VPN?
While most of you are browsing through your internet using VPN, this question must have struck your mind if your ISP is going through your online activities, i.e., downloading and other stuff. It's normal to have your brain encountered with such questions, but your ISP wouldn't ever know whether you are accessing any website or downloading material online. Strong encrypting and tunneling are responsible for keeping your connection safe by not revealing your online activities and let you browse anonymously.
Every activity you are performing online is kept discrete since all of your network requests i.e., routing and DNS resolution, are handled well and single-handedly by VPN providers. With the top tier VPNs services, there are multiple protocols like IKEv2 and OpenVPN, which are designed for the establishment of secure and end to end VPN connections.
It might be possible for the ISPs to decide whether you are using a VPN connection or not that too because IPs do have a track pf server owned by VPN providers, but most of the time, it just does not happen. That said, your ISP can know whether or not you're using a VPN.
Whatsoever, it is clear that your ISP wouldn't ever know about what page were you are visiting and what activity were you doing when you are connected to the VPN service. Let me tell you all the fantastic fact that most of the ISPs would mistake your VPN traffic as regular HTTPs traffic because most of the servers offered obfuscation technology.
What Makes Your ISP Not See Your Online Activities?
Your ISP is not able to see what websites you have been visiting, and other data exchanging activities when connected to one robust, encrypted, and secure VPN tunnel.
Once you establish the VPN connection, the VPN service makes every minor detail resolved from the DNS.
IPSec encrypting online protocol like IKEv2 is responsible for encrypting your recent online data on each level without leaving any other aspect.
One of the top picked VPNs, such as CyberGhost, uses 256 bit AES encryption, which is considered to be quite tough to bypass. It has been given military-grade in terms of protection.
All VPN providers do is keep the vast extent of your online data away and protected from getting caught. They lie protected in the form of onion routing by some known protocols. They shield you from unsafety and grant you entire anonymity, just like some VPNs found quite fascinating for those concerned about the smaller inconveniences.
However, if we gather the points that we discussed earlier to understand why ISP s could never reach out to your recent online activities, we would get to know that it requires high-grade encryption to make it happen; otherwise, you would mess things up.
It wouldn't be wrong if we say that the ISP of your VPN would still see the online data you accessed, but it shouldn't be worrying. Why? Because your onion routing route protection as well as your tunneling from peer to peer by applying multiple authentication sequence each time. By doing so, you would have complete trust over your VPN provider. Keep trusting your VPN's ISP to enjoy less worrying VPN browsing until and unless you are into doing something shady.
Best VPNs For Preventing ISP Blocking:
There is a compilation of a list regarding the best VPNs that prevent your ISP from getting traced or tracked while you are browsing online.
You would want to look out for the VPN that are passing the following criteria:
No more logging and useless traffic for IP addresses.
Up to date and most reliable encryption.
Leak DNS protection.
Multiple and shared IPs.
Dynamic.
Following are some VPNs that you can trust freely on never getting your ISPs detected:
1. ExpressVPN:
If you are looking out for the paid VPNs, then ExpressVPN should be the go-to choice for you. Although it is quite expensive, the features justify the value of your money. It has best-in-class encrypting features. The ExpressVPN company providers have their DNS servers and routes.
ExpressVPN is famous for unblocking the geo-locked streaming content websites like Netflix, Amazon, etc.
2. NordVPN:
Luckily, NordVPN has a zero-logs policy that offers encrypted, secure, and robust connection. Due to kill-switch on DNS, your IPs never get leaked. Most of the NordVPN providers offer a process-specific kill switch. NordVPN has the potential to connect six devices simultaneously.
3. CyberGhost:
Almost all of the CyberGhost's security features are pre-configured and can be enabled by default. CyberGhost undoubtedly offers a more substantial range of security features.
CyberGhost is famous for not logging any web traffic. However, there is a restriction of up to seven connections permitted. Moreover, CyberGhost accepts Bitcoins.
However, the significant lack of advanced functional family.
4. IPVanish:
No hurdles in connection and communication when you use IPVanish. They have the DNS kill protection. Besides, there is no policy for no-logs policy.
Concluding Points:
As per your connection between the device and the VPN service provider, it is well encrypted, which means all you would have to do is trust your VPN's ISP as only your VPN will know about the flow of data in your device. Your device's ISP would never know it. Although the ISP of your VPN already knows for how long you stayed connected to the respective VPN.
However, it is to relive you that your ISP would never have a clue what sites you have been accessing and what stuff you have been downloading. Your changed IP address is performing this magic for you. After all, masking IP addresses for strong encryption has been the sole reason.
Last but not least, even by any chance, if your data got to be seen flowing in and out, it would just get mistaken to be as the actual bytes themselves. The only thing that is making this happen is the encryption that has been ensuring us all that those accesses are nothing but filth and gibberish on the web.