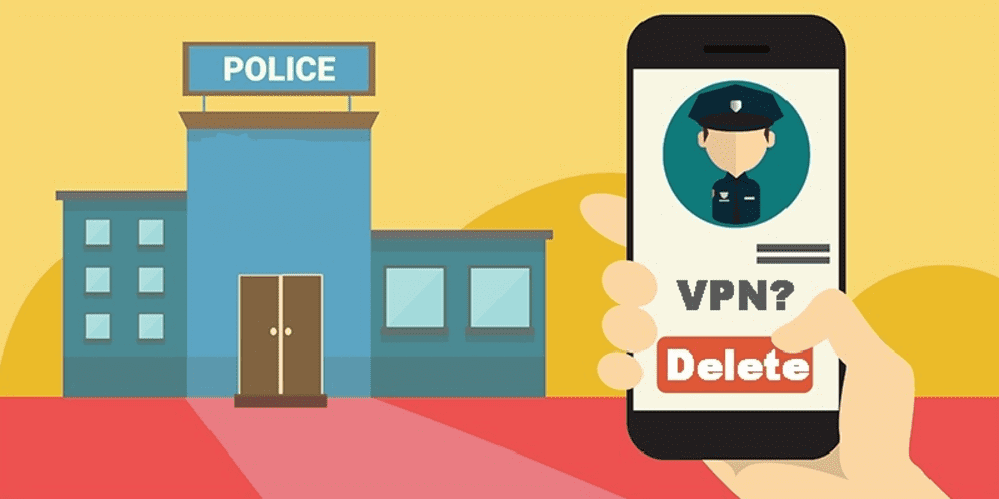 A VPN, also known as Virtual Private Network is a network that establishes a virtual bridge between the server and the users. This virtual network is private and grants access to many different restricted and blocked websites that the user cannot normally access. It also offers encryption and authentication, for that the accounts need a username and password i.e. login credentials.
From one point to another, the VPN offers an encrypted connection that the client can use. The tunneling system helps in transferring the data back and forth, which leads to a protective, means of transfer of user data. A VPN also ensures the privacy of the user, this means the websites a user visits and the data of the user cannot be intercepted by anyone.
Accessing a restricted website using a VPN is easy as it unblocks all geo-restricted content in a blink. Some of the safest protocols are followed by many VPN services. These include the PPTP protocol, the OpenVPN SSL protocol, and even the IPsec protocol.
Although the main purpose of the VPN was to help the business conduct their meetings and conferences with privacy and safety.
However, the world is using it for many other things. While some people are streaming Hulu or Netflix, some are using it for unethical reasons. Cyberbullying is one example and pornography is another.
Generally, the public does not have access to restricted websites, and using a VPN gets them that access. However, some countries forbid these websites and the content is said to be illegal in a way and thus, no one is allowed to access it.
VPNs mask the IP addresses of the users and they cannot be traced easily. The ISP's of the country are advised to block such content and websites but many still find away. The only question that comes to mind is 'can police track VPN users'?
Using A VPN Is Illegal?
The clear answer is 'it depends'. It depends on the country you are living in. If the country you are situated in right now has a ban on all VPNs and proxies, it is illegal. Other activities that include any type of hacking, spamming, or defrauding using a VPN is illegal and may get you arrested and banned.
Many countries such as China, Russia, UAE, and Turkey, etc. have a ban on all VPNs as they have their specific reasons. Downloading copyrighted content using a VPN service is also considered illegal. VPNs are limited to a certain extent and do not save you from different malware that exists on the internet. It protects you if someone is trying to look at the network traffic and what activities you go through on the internet.
Cybercrimes have advanced over the years just as the internet has progressed. Stalking and even doxing are considered petty crimes but they eventually lead to a scary crime. E-mail phishing, ransomware, and even identity theft are some of the cybercrimes that keep growing and are becoming difficult to prevent.
The data packets using a VPN are encrypted and it is impossible for anyone to decrypt and decode it, even your ISP. The files are encrypted and have a secret key or password that only the authorized people have. There is no way to crack and decrypt these files without the key. That is why encryption is said to be the most effective way to protect yourself and have online privacy.
Can Police Track VPN?
VPN Tracking
Now back to the question, can police track VPN? Is it possible for them to track VPN users so they arrest them for committing illegal activities on the internet? The police can surely track the VPN only if they contact the VPN provider, the ISP, or use higher authority to gain information about the personal details of the user.
If the VPN provider keeps the information and keeps logs such as websites visited by the user or the browsing history, the police can definitely use it to trace the user. As many VPNs leak information and keep detailed logs of their users, you should be careful about the type of VPN you chose.
A VPN will surely mask your online activities from the police but leaving a trail because of the VPN service you use may get you in danger. It may be difficult for the police to track you down efficiently and may take a lot of time depending on the warrant or the authority they get from the higher courts.
They cannot track your IP address without any jurisdiction or legal document. If the police show the warrant to the ISP, they will fully cooperate and provide all details and that will lead to a faster tracing of your location. This may take a few days or even a few hours.
People who are superstitious or scared even if they do not do anything illegal online, they can:
1. Avoid using free VPNs as they keep logs.
2. Consider using well-known and reputable VPNs.
3. Use a VPN that does not monitor their online activity.
4. Use VPNs that have a Kill Switch.
5. Consider using a VPN that has leak protection.
6. Avoid using VPN proxies.
7. Not prefer plug-ins and VPN extensions.
8. Use a VPN on all the devices that are used.
9. ExpressVPN, NordVPN, and CyberGhost VPN are some of the best VPNs who do not compromise when it comes to privacy and security.
With thousands and millions of active VPN users using multiple devices, it is hard for the government forces to monitor them or trace their locations. The multiple devices use different IP addresses and billions of data are generated on a daily basis, which makes it difficult for the police to keep up.
The police have to be selective about it sometimes even miss important data that could help them in tracing locations or whereabouts of the criminal. Technology is evolving and so are VPNs and finding a perfect VPN can help users to avoid such nonsense that they do not need.
Users might be able to cloak their online activities but it is to keep in mind that if they are doing something illegal or unethical on the internet, they will definitely be behind bars one day. As for the question, "can police track VPN?" Yes, they can.