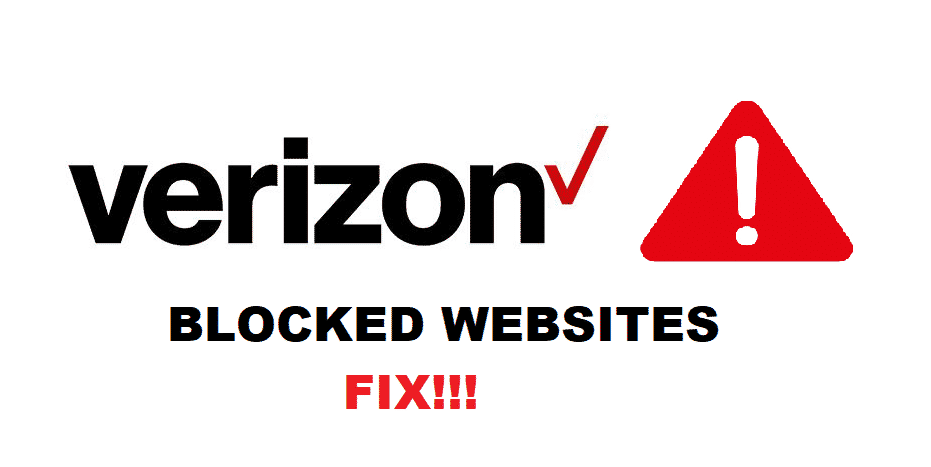 Many people have reported that the websites they surf regularly are being blocked for them by Verizon Wireless. Some people are having problems working because some are deprived of entertainment, and some are just people who do not like their websites being blocked. And it is quite justified; someone who pays for uninterrupted browsing expects errorless surfing. But if you are one of them, you do not have to worry; we will discuss these issues with you and propose some possible way forwards to solve your problem.
Verizon Wireless Blocking Websites?
What Is Causing This Issue? 
It is clear, that there surely is something wrong that is lingering as a hurdle in the way of your smooth browsing. It can the Verizon Wireless device. Moreover, it can be due to some technical problem with your browser. Furthermore, the Verizon hub might have blocked that site. Or it may be the website that is the problem. Whatever it is, please do not panic; we got you on this. We will enlist some troubleshooting methods below for you to find your way out of this dilemma.
1. DNS Settings That May Clear The Roadblock The Way Of Your Surfing
The DNS often causes the action of blocking websites. For ending this, change your DNS server to either google public DNS or to OpenDNS. The DNS server blocks the websites, and it is probably the reason behind your issue. And the DNS server change has helped many other people.
Google public DNS: 8.8.8.8 and 8.8.4.4.
OpenDNS: 208.67.222.222
2. Changing The Router
The router has maybe something wrong. It perhaps is because of the hardware malfunction or breaks down. In this case, replace the old router with a new one and call the helpline of Verizon to configure it for you. The new device may be free of any hardware error, and its flawless service is guaranteed.
3. Proxy Setting That May Help You
The proxy, when enabled, causes several websites to be blocked. For instance, Netflix is one of those websites that cannot be reached if the proxy or VPN is enabled. For this, turn off the VPN or any proxy plugged into the browser. And then try running the website again.
4. Resetting The Browser
Now that you have tried everything, it probably that browser that needs a reset. Go to the browser setting and find the troubleshoot option. Click on it and reset the browser. The browser will shut down and restart automatically. The browser is not fresh, and it may not interrupt your browsing by blocking the sites.
Conclusion
The methods mentioned above, have helped various users of Verizon Wireless. You must have got rid of the problem by now too. But if not, call the Verizon customer support system and report the problem. They will surely help you and will make sure you never face it again. In any case, your issue will be solved, and you do not have to worry at all.
For further help and queries, feel free to reach us by commenting in the comment section. Our representatives would love to assist you. Thank you!