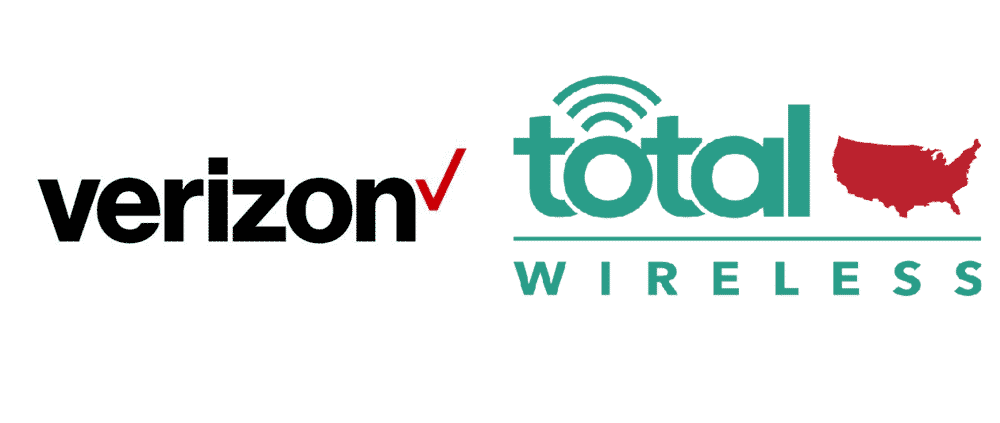 Total Wireless vs Verizon
Total Wireless
Total Wireless is one of the most popular Mobile Virtual Network Operators that was founded in 2015. Total Wireless is actually owned by TracFone and uses the Verizon network.
TracFone is a subsidiary of a Mexican Company named America Movil. Since Total Wireless is under TracFone and uses a network of Verizon, it results in providing good coverage and cost-saving. Considering that Total Wireless does not have its own network or equipment, it offers users plans that are reasonable.
These plans and devices are available on their website. Other than their website, plans are also offered on Wal-Mart's website and on stores in Wal-Mart, Target, and Dollar General.
Different options and plans
Total Wireless offers both individual and family plans. The individual plan consists of two options. Unlimited calls and texting for about $25 per month. The second option includes unlimited calls and texting, in addition to this, 5GB of data.
The family or shared plans have three options. The first option is for 2 lines and compromises of unlimited calling and texting with 15 GB for $60 per month. The other options are for 3 to 4 lines. Both offer unlimited texting and calling.
However, option 2 gives 20GB of data whereas option 3 gives 25 GB of data. It costs $85 and $100 per month respectively.
Advantages of Total Wireless
1. Affordable Offers
Total Wireless offers its users affordable options and packages. This is mainly due to the fact that Total Wireless uses the Verizon network and does not own equipment which results in major cost saving.
2. No Credit Check Required
Unlike some other Mobile Virtual Network operators, Total Wireless does not require any credit check or any type of contract to sign up.
3. Providing Discounts
Not only, Total Wireless benefits its users by giving them low price packages and offers but also, it gives a discount of 5% on every auto-refill.
4. Up To 4 Lines
Total wireless provides availability of up to 4 lines.  The users can select the options depending upon their needs, choices, and preferences.
5. No Need For A New Phone
Availing offers provided by Total Wireless does not mean you need a new phone. You can enjoy their services on your existing phone.
6. Reliable And Great Coverage
One of the key features of Total Wireless is that it offers and assures great coverage.
7. International Calling
The users of Total Wireless are able to enjoy calling services around the globe.
8. Cheap Add-Ons
You can use just $10 on Global Callings cards to extend your mobile data or international calling offer.
9. Mobile Hotspot
The users are now also able to use the Mobile Hotspot facility.
Disadvantages of Total Wireless
1. No International Texting
Total wireless does not allow you to text messages overseas. This means you have to rely upon other applications like Whatsapp for texting around the globe.
2. Limited Packages
The plans and offers are limited in terms of data usage. Even though add-ons facility can be availed but still it is restricted. Further, the plans offer no extras and only restricted to 4 lines.
Verizon
Verizon or Verizon Communications is an American Telecommunications company. Verizon became a sole company in 1983 and since then it has gone through various changes. Verizon is well known in America as well as around the globe.
Verizon has many subsidiaries including Verizon Connect, Verizon FIOS, Verizon Media, AOL, Verizon Wireless, EdgeCast, and more. Verizon devices and plans can be availed from its official website.
Like Total Wireless, Verizon also provides protection to its customers against any unnecessary fee or charges. This makes Verizon not only recognized but also one of the most reliable providers.
Plans and offers 
Talking about Verizon prepaid services, they earned fame a little late as compared to its competitors. The plans offered by Verizon generally cost more than its competitors. But considering the fact that most of its deals are unlimited makes it a feasible option.
Verizon has both Individual and share plans. Start Unlimited, Play more Unlimited, Do more unlimited, and Get more unlimited are plans offered by Verizon and cost $70, $80, $80, and $90 per month respectively.
But this monthly cost reduces with an increase in the number of lines. At least $5 is waived off on each increase in line till 5. Moreover, Verizon allows its users to customize their plans according to their own choices.
Advantages of Verizon
1. Excellent Coverage
Unlike most of its competitors, Verizon's availability has wider coverage. This excellent coverage justifies the cost plan.
2. Hotspot Feature
The basic packages like Start Unlimited offered do not offer a mobile hotspot feature. However, more advanced plans like Play more Unlimited, do more unlimited, and Get more unlimited have this feature.
3. No Credits Check
Verizon Wireless does not require users to check credits in order to sign up for plans
4. Wide Choices
Verizon Wireless offers a variety of plans and packages to its users. Users can select any option that suits them the best. Also, users have an option to customize their deals.
5. No New Devices
This no compulsion regarding the device that it should be brand new or not. You can use your current mobile device or update it; it is totally up to you.
6. Up To 10 Lines
The users can avail up to 10 lines. This also helps to reduce the cost per line. So, if you are in need to use multiple lines, Verizon may be the best option for you.
Disadvantages of Verizon
1. Expensive
Verizon is comparatively much expensive than its competitors including Total Wireless. Using Verizon may not be a good option if you are using one line.
2. Not Really Unlimited
The plans may claim that is unlimited but these offers are unlimited to only a certain extent. When you use a certain amount of data, the internet speed slows down.
Verizon or Total Wireless? Which one is better?
It depends on the cost you are willing to bear and the number of lines that you are going to use. If you want a basic plan and you are using one line, it is best to use Total Wireless. However, if you are looking for variety in a plan, Verizon may be the best option.