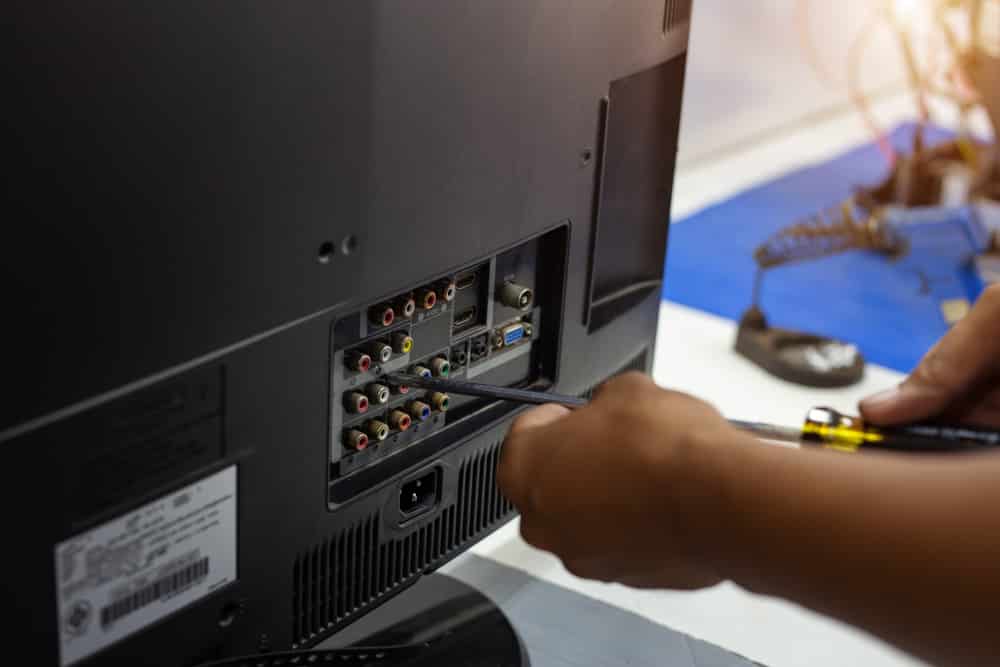 Verizon FiOS TV Mini allows you to watch your favorite shows whenever and wherever you want in your home. This device can connect your 5 TVs at the same time, producing a stunning ultra 4K high-definition image. However, some users have reported their Verizon FiOS mini box not working. It is rather a common issue that most customers face which can be resolved using simple troubleshooting steps. Therefore, if you are facing a similar problem, this article will get you through all the necessary solutions to get your mini box working again.
Verizon FiOS Mini Box Not Working
There are numerous issues that can cause your mini box to malfunction. It could be a cable connection issue, a network connection issue, or your device heating up, preventing it from working efficiently. The following steps will let you resolve this issue:
1. TV Mini Is Connected To Wi-Fi
If your FiOS mini is not working it may be the reason that your mini is still connected to the Wi-Fi and not the coax cable. To troubleshoot this problem try to connect your FiOS mini with a coax or Ethernet cable to hook all the cable boxes together.
2. Disconnect Mini From The Video Media Server
If your mini is not working properly, you will need to remove your FiOS TV mini from the video media server. To do this;
Go to the "Menu" of your FiOS TV mini and select the" Settings" tab
Navigate to the "System" tab and go to the" FiOS TV one settings"
Once you have reached this section click the" Disconnect FiOS TV One mini"
This will remove your FiOS TV mini from the system at the VMS(video media server)
Once you have disconnected your FiOS mini turn it off and turn it on again. Make sure that your TV mini is connected through a coax cable.
3. Check The Coax Wiring
If your TV mini is connected via coax cable, make sure the connections are secure and proper. A loose connection of cables causes your FiOS mini to lose its coax connection and obtain a Wi-Fi signal, which it then loses and returns to coax.
To solve this problem, look for splitters in your connection and make sure to replace any unbalanced splitter that causes your signals to interrupt.
4. Swap The VMS And FiOS Mini Locations
If you have checked all your coax connections and still the issue persists, try to swap your video media server and TV mini locations. It may be a reason that the issue is location-specific rather than box-specific i.e. either the connections in a specific location are interrupted or the location does not suit the VMS.
5. Check The SNR Readings
If you are unable to diagnose the actual problem, check the SNR readings of your TV mini. The values should read "GOOD" or check for any open "out" ports. If seen any, put a terminate cap on the open port.