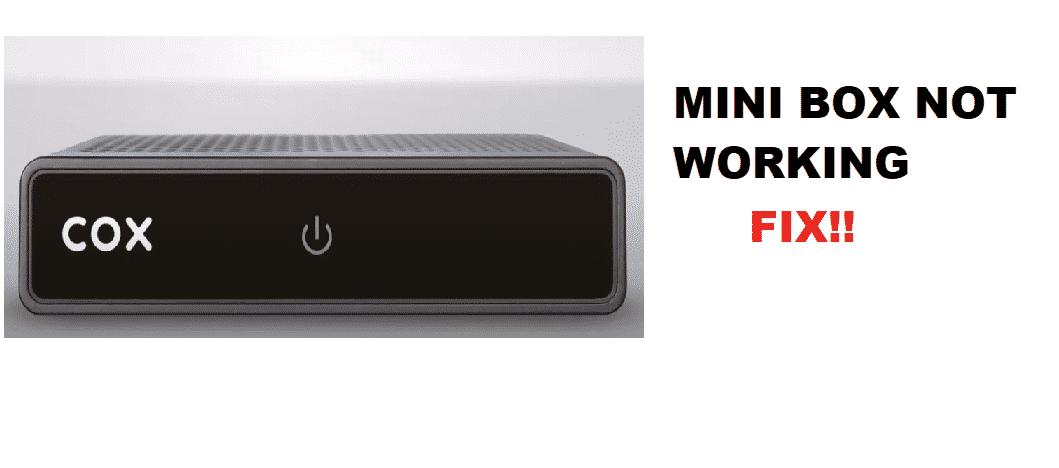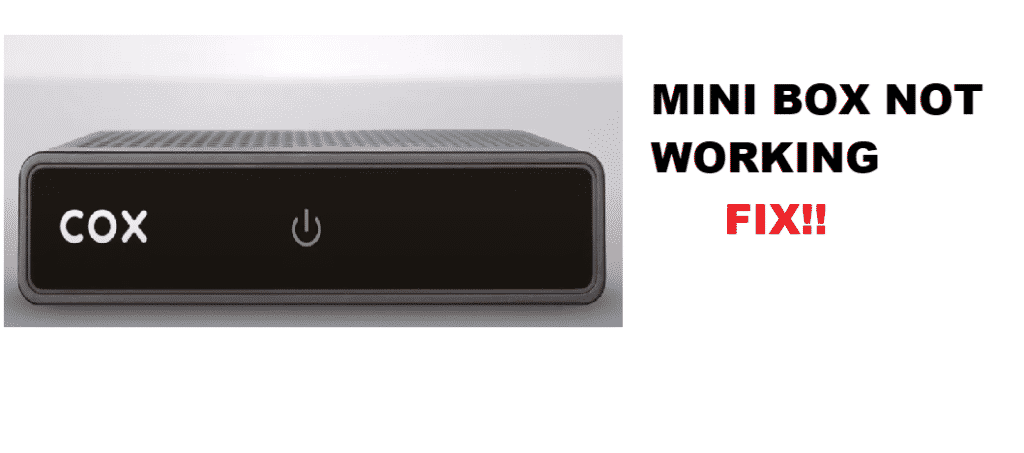 COX Mini Box is the receiver you get from COX to work with your TV. The main cable that comes from COX is plugged into the box, and it then transmits the signals over the wire that goes to your TV. The mini box from COX is a great device that offers you HD TV streaming, and tons of other interactive options such as pausing, recording, and more. However, it can also go bad sometimes and cause you to face some errors. If your Cox Mini box is not working, here are a few troubleshooting steps that you can try at your home easily to make it work.
Troubleshoot Cox Mini Box Not Working
1. Reboot your Mini box
The first thing that you need to try is rebooting your mini box. All you need to do is, turn it off and unplug it from the power outlet. Let it sit for a minute or two and plug it back in. This should solve the problem for you and you will be able to make it work again. This troubleshooting option would work for you in case the Mini box is stuck at some point or showing a certain error. If you are having other issues, you might need to consider the following options.
2. Check your cables and connections
Moving forward, if you are having distortion, no signals at all, or a fuzzy screen, you need to check your cables and connectors. There are essentially two cables that are helping you stream TV using your COX mini box. One of these cables is connected with your cable box through the wall outlet and the other one goes to the TV.
You need to ensure that both these cables are fit correctly and none of them are hanging loose. You also need to inspect these cables for any signs of wear or tear on them as that can also cause you to face such problems. If the cables are fine, you might need to check the connectors as well. Make sure that none of the connectors is corroded or rusted. You will also need to finger tight the connectors if they are loose as you can easily do that on coaxial cables.
3. Contact Support
These are the only two things that you can try on a COX mini box as there is no button for resetting it, or you cannot update the firmware on these devices. So, you are left with limited options. If you are unable to figure out the issue with the above solutions, you will need to contact support for assistance.
There might be a temporary outage at COX end, some other technical reason, or your box might have gone bad. Whatever the issue might be, you can have this fixed by calling the support department. They will be able to tell you if there is an issue at there end that they are fixing, it is caused by some scheduled maintenance, or they will visit your place to diagnose the issue and find out a solution for you.