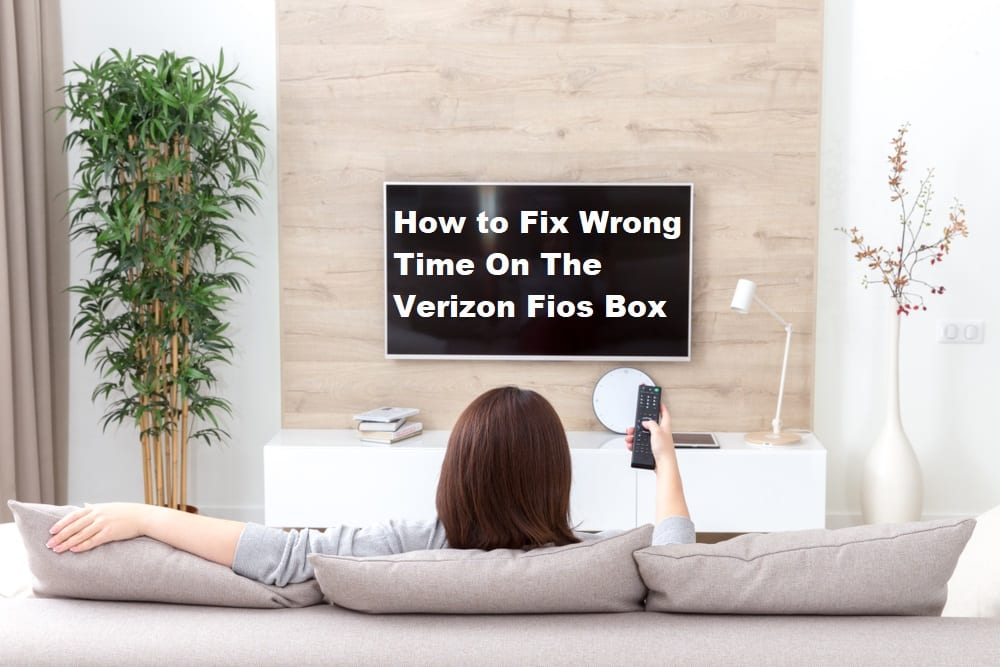 Verizon FIOS lets its users enjoy the fastest internet speeds with fiber optics which transmits data at the speed of light. If you are searching for the fastest, most reliable, and most powerful internet connection, Verizon FIOS is your call. As much as these devices make your life comfortable, some minor issues are a common source of concern among customers. Speaking of which, a common issue reported by Verizon users is the incorrect time on the Verizon FIOS box. Therefore, if you are facing a similar issue, this article will provide a basic framework to troubleshoot the problem.
Fix Wrong Time On Verizon FIOS Box
An incorrect display of time on the Verizon FIOS box might indicate that your device is not picking the correct time zone. As the Verizon FIOS box clock is automatically set by the FIOS servers, there is always an option to manually reset it in case your device is not picking up the correct time zone. It is rather a common and minor error that can be easily resolved using some simple troubleshooting steps
1. Reboot Your Verizon FIOS Box
If your FIOS box is not displaying the correct time, you must "power cycle" it. This is the fundamental step that resolves the majority of the problems. When you reboot your device, the software becomes inactive for a short period of time. This allows your device to rest and perform much better.
To reboot your FIOS box manually:
Disconnect your device from any power source by unplugging the power cables.
Wait for almost 15-20 seconds
Plug in the power cord again and wait for the time to display on your FIOS box
Wait while the interactive media guide updates on your FIOS box.
2. Manually Set The Time
Your device's time is automatically set by the servers. That is why minor bugs are common when displaying the time of the FIOS box. In order to change the time on your FIOS device, you need to perform the following steps
A "Menu" button will be located at your remote control. Press it to open the menu
Navigate to the Settings
From the settings, select the set-top box
Navigate to the "Front Display" tab and press "OK"
From the selected tab, search the "Show Clock" option and select it
Set the time according to your time zone and save the changes.
3. Reboot Your FIOS Box
If your time zone error persists it is recommended to restart your FIOS set-top box. This rebooting technique often solves various problems. To restart your FIOS box
Locate the power cable at the back of your device
Once you have located it, you can either unplug the power cord of the box or disconnect the direct power source i.e. the plug from the socket.
Wait for about 30 seconds before plugging the cord back again.
This will reboot your device. Wait until the time is displayed on your FIOS box screen.