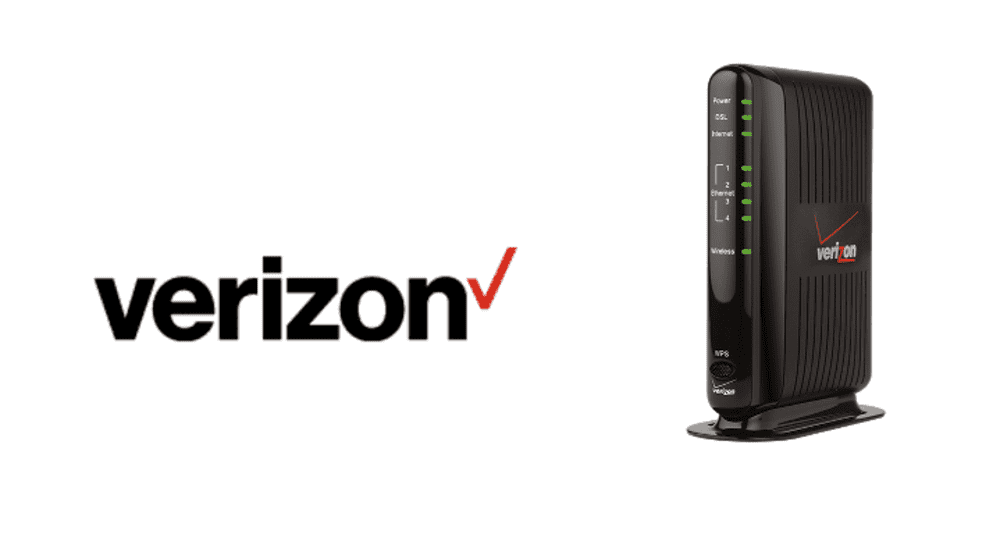 If you are unable to browse the internet on your DSL connection or are having trouble accessing any sites, this guide will help you try and pinpoint the problem with your Verizon DSL and help solve it so you can resume your internet access without any trouble. Firstly, we'll go through basic tests to understand where the problems lie and try to find a quick fix for them, after which we'll address common and frequent errors.
Verizon DSL Not Working (Solved)
1) Reset and Test
Before doing anything, restart your computer or device and your DSL modem. After that, try loading any sites on your browser or try using your email. If browsing still doesn't work, follow through on the given troubleshooting techniques.
2) Check your modem's connections
There are 3 major connectors on the back of your modem, and you need to properly check each one to see if they're plugged in securely with no room between the outlet and cable. Check the following:
Power adapter – check the power supply to the modem and make sure it's connected properly.
Network Port – check the network cable that goes to your computer or router and provides internet access.
Telephone Jack – check the port where you insert the telephone line that enables the broadband connection to function
3) Check the modem's light indicators
The lights on your DSL modem are an indicator of what's working and what's not, and can be detrimental in identifying the problem. Following are the light indicators and their purpose:
POWER – turns on when the modem is plugged in and powered on using a power adapter.
ETHERNET – on when a router or computer is connected to the network port on the modem and working functioning properly.
DSL – on when the modem is connected to the network, after blinking for a bit when the modem boots up.
INTERNET – when login is authenticated and the modem is connected to the internet.
ACTIVITY – lights up sporadically while sending and receiving data.
Make sure the DSL light is turned on and not flashing irregularly.
If the light is on;
Ensure that the network cable is connected properly from the modem's ethernet port to the internet port on the gateway.
Also, make sure the network cable is firmly connected from the internet port on the gateway to your computer's network card.
Then try resetting the telephone gateway by taking out the power plug and plugging it back in after a bit.
If the light is off or flashing;
Check to see if the DSL modem's line is properly connected to a telephone jack.
Also, make sure there are no splitters between the modem and the telephone jack.
Ensure that the modem does not have a filter.
Try using another telephone jack, you won't have to move your setup and can test out other jacks to see if the problem lies within the wiring of the building by checking to see if the light comes on permanently in any one of them.
Unplug all devices from the network and if the light still doesn't turn on, contact Verizon support for further technical help.
if the DSL light is on but your INTERNET and ACTIVITY lights are off/flashing, it could mean a network problem that is unrelated to your modem or set up at home and could point to issues with your package or ISP services. It is recommended you contact your network provider and ask them to help sort out any issues regarding your internet access or connection status.
Ensure that you follow all these troubleshooting tips properly and thoroughly, and make sure to check all connecting cables going in or out from your modem to see if the problem isn't on your side. After you've taken all the measures you could, it is suggested you contact Verizon customer support and inform them that you are facing issues with your connection and that you need technical support in fixing it.