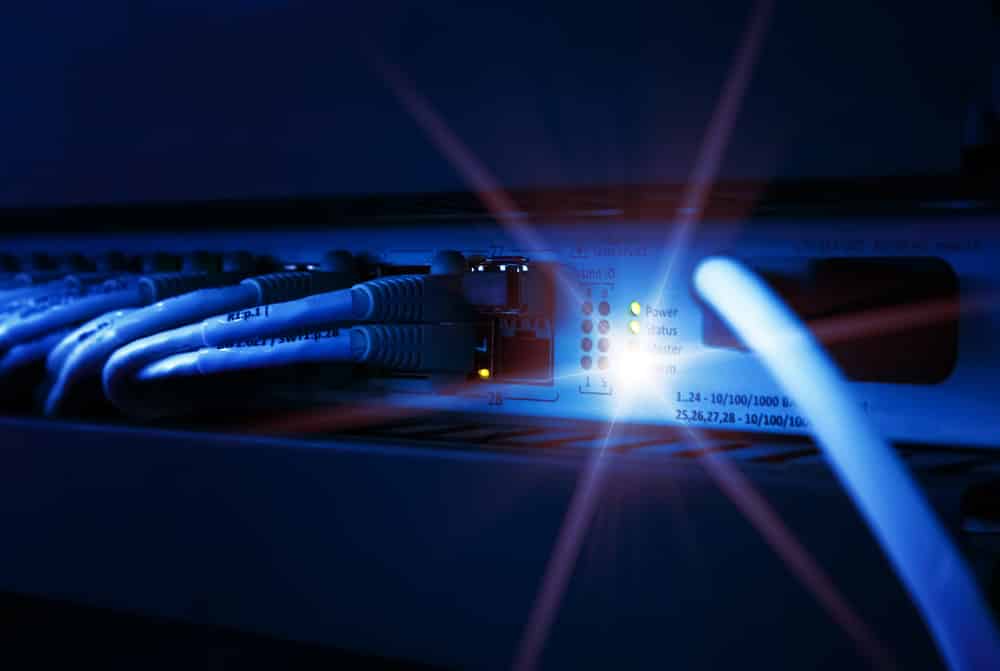 When it comes to network switches, the market has unlimited options available. Ranging from 8-port switches to tens of ports, there is something for everyone and your personal preferences and networking requirements should be considered to make the final choice. Ubiquiti and Netgear have some of the best network switches available, which brings us to the Ubiquiti UniFi Switch vs, Netgear Prosafe GS108 comparison!
Ubiquiti UniFi Switch vs Netgear Prosafe GS108:
Ubiquiti UniFi Switch
UniFi series from Ubiquiti has a wide range of switches and go over 24 ports, but the 8-port Gigabit switch is the most popular one. It has layer 2 switching protocols that can be easily set up and managed through the app. For this reason, it's a perfect option for people who like to have control over their network settings. It is a managed switch with the UniFi network application, so you can access the advanced administration settings.
It is compatible with Version 5.13.10 and later. However, setup and management can be challenging for beginners. It comes with an external 60W power adapter and you have to keep it plugged in at all times. The best thing is that it has a wall-mounted kit included in the package, so you can easily mount it on the wall. The Ubiquiti UniFi switch has LED indicators on all the ports, which make it easier to monitor the network status.
However, you can monitor the network status and settings through the smartphone app as well. The operating temperatures are pretty great as it can work flawlessly in temperatures ranging from -15 degrees Celsius to 40 degrees Celsius. The total non-blocking line rate goes up to 8Gbps, and the speed can be limited for each port through the smartphone app. However, it has a high price tag comparatively, but if you need extensive control along with durability and top-notch performance, Ubiquiti UniFi Switch won't disappoint.
In addition, the switch has been integrated with an advanced logging feature to keep an eye on the network usage while the QoS feature allows the users to prioritize the internet traffic, so you can increase the internet speed for high-priority devices and activities. Moreover, there is a static routing feature available that not only improves the internet connection but secures the internet network from external traffic. Last but not least, you get the port aggregation feature that widens the bandwidth for a high-speed connection.
Netgear Prosafe GS108
Netgear is one of the most popular brands for high-end networking equipment. Similarly, their switches are pretty great in terms of performance and durability. The GS108 is one such 8-port Gigabit switch to support a wired connection on multiple devices at once. The best thing about Netgear GS108 is that it is an unmanaged switch and works without any application or configuration. You just need to plug in the Ethernet cables, and it will start working. However, the unmanaged switch means a lack of advanced admin settings.
The plug-and-play operation is quite useful for those who don't want to go through the network mapping and in-depth configuration of devices. The size is pretty small and sleek as compared to the Ubiquiti UniFi switch, making it suitable for smaller spaces. The ports do support Gigabit Ethernet connections and come with IEEE 802.3az energy-efficiency compliance as well, promising limited energy consumption.
The operating temperatures are a bit lower than Ubiquiti, as you only get 0-degrees Celsius to 40-degrees Celsius operational capability on this one. Netgear offers a 3-year warranty on the GS108, which is pretty great, and in addition to all that, it has a sturdy design that promises value for money. So, if you are looking for an unmanaged Gigabit switch, the GS108 is a perfect choice. The GS108 is also suitable for people on a budget it has an affordable price tag.
Netgear GS108 comes with a metal case that has ventilation ports on it, which helps keep it cool at all times. It has a durable and rugged casing that adds to the durability. In addition, it has versatile mounting options for easier installation and better cable management – you won't have to deal with the clutter of wires. So, for an unmanaged switch with an affordable price tag, GS108 could be the best thing if you don't want many customizations and control options.
So, which one of these switches will you choose?