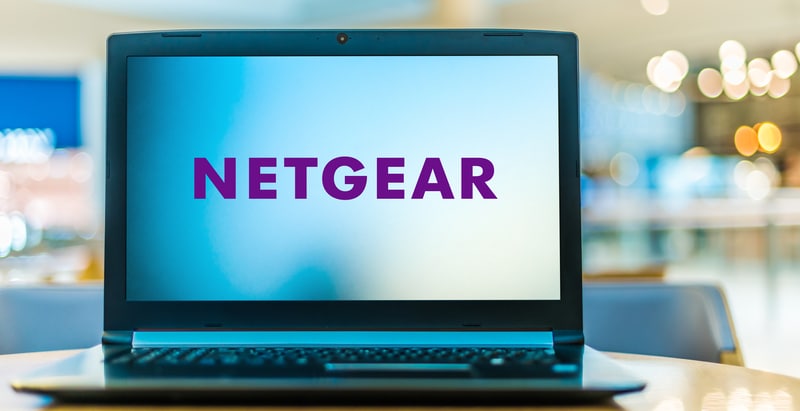 Netgear doesn't need an introduction when it comes to networking equipment. That's because they are the pioneers in manufacturing high-spec networking devices and equipment. Netgear not only has advanced and well-performing internet devices but have a long warranty period. In addition to the internet modems and routers, the company has designed an array of Ethernet switches and GS108 and GS208 are the two most popular Ethernet switches. So, let's have a look at Netgear GS108 vs. GS208 comparison!
Netgear GS108 vs GS208 Ethernet Switch Comparison:
Netgear GS108
GS108 is a reliable Ethernet switch from Netgear that is a must-have for small offices, homes, and apartments. It has weight Gigabit ports on it, which allows the users to connect multiple devices to a wired connection at once. The best thing about this Ethernet switch is the plug-and-play feature, which means you don't need to configure the settings or install any third-party software to support the connection.
To illustrate, the plug-and-play feature of the Ethernet switch means that you connect the switch to the power outlet and create a wired connection. However, you have to link the switch through the LAN network through an Ethernet cable. The MAC table size supported by this switch is 4k, and it has a packet buffer size of 192KB, making it one of the fastest Ethernet switches out there. Having said that, it can be sued for connecting the gaming consoles and streaming devices as it promises interruption-free internet.
GS108 comes with a three-year warranty and you get online and phone-based technical, which means your queries can be answered. It has a practical design and a durable build that promises long-term functionality. There are ventilation ports on the switch, so you don't have to worry about overheating – it's important because overheating restricts the internet performance. For the same reason, it's recommended that you don't connect other electronic devices to the outlet with the Ethernet switch to prevent a ground loop.
It only weighs 4.7 lbs. which is pretty lightweight but it's still sturdy enough to withstand minor falls. Once installed, the Ethernet switch will perform well and deliver a consistent wired connection. On top of everything, it's available at a market-competitive price, so anyone can purchase this switch. All in all, it's a fine combination of performance, practicality, and affordability. However, you must remember that it's an unmanaged switch, so there are no advanced administration features.
Netgear GS208
GS208 is another Gigabit switch from Netgear and comes with more advanced features that are suitable for corporate users. It doesn't need any configuration or software for installation as it has a plug-and-play interface. You simply need to plug the switch into the power outlet, and will start working normally. The first look on GS208 shows the physical upgrade since the design has become more interactive with a white color scheme and rounded corners, so it doesn't look odd sitting on your desk either.
There are LED indicators on the front for all ports, so you can keep an eye on the network status and device's functionality. All the ports are at the back, along with the power inlet, and that makes it easier to install – such port design also creates a clean design. The GS208 is a bit larger in size, so it might not be the right choice for people living in smaller homes and offices.
The GS208 has an energy-efficient design as it is compliant with IEEE802 3az, so you don't need to be worried about the high electricity bills. The switch doesn't make any noise and silent operations make it perfect for noise-sensitive environments. The pricing is also great since the price tag is affordable enough for the businesses. It has been designed with MDI.MDIX, which means you don't need to use the crossover cables and there is a non-blocking switching feature that maximizes the speed throughput.
The weight has been significantly reduced as it weighs 6.7 ounces only. If you already have the GS108, this Ethernet switch won't be a great upgrade. However, if you want to get a new Gigabit switch for your current internet network, you can depend on GS208 since it has better specs, an interesting design, and better networking performance as well. Lastly, this is a more expensive switch as compared to GS108.