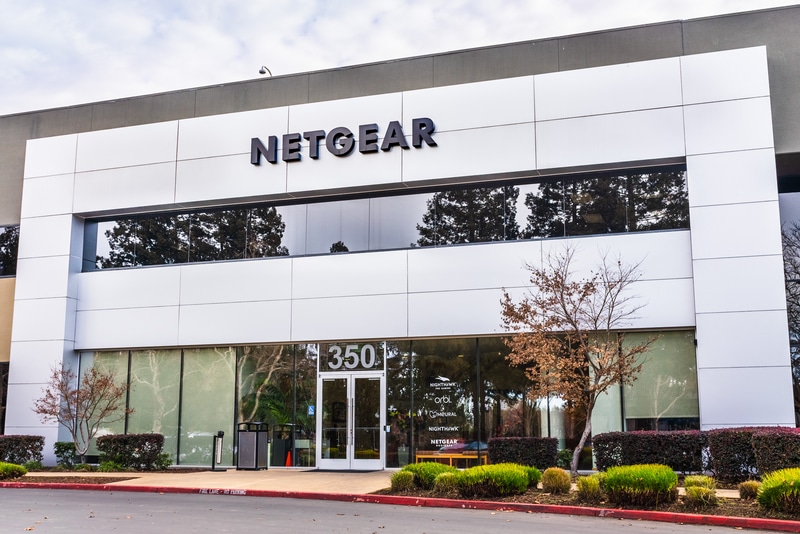 For people who have a full-range network, it's needless to say that they have to connect multiple devices to create a seamless cable network. For this purpose, a network switch is used to connect multiple devices in one network and allows the error-free exchange of the data packets. These are basically hardware devices with ports that manage the cable-based or physical networks. Netgear has released a variety of these switches, which brings us to the Netgear GS316 vs. GS116 comparison!
Netgear GS316 vs Netgear GS116 Network Switch Comparison
Netgear GS316 Switch
This is the 16-port unmanaged switch with an unmanaged configuration that's been designed to expand the capacity of network devices. The unmanaged switch makes it a simple yet reliable device that allows the users to connect the Ethernet devices with a specific configuration that cannot be changed. Similarly, it's a great choice for establishing a small network or for adding temporary groups to the larger network. The switch has been integrated with sixteen Gigabit ports.
The ports on this switch are designed with a switching capacity of over 32Gbps, while the forwarding rate is around 1.44Mbps, which helps connect the network devices, including network storage and computers. The network switch has a plug-and-play design, which promises an easier connection, and there is a metal casing that promises utmost durability. In addition, the switch has been integrated with fanless cooling, which prevents overheating.
The network switch can be mounted on the wall or desktop computer easily as it doesn't need additional hardware or configuration. The best thing about this switch is that it can operate without making noise, promising disturbance-free operations. Since there are sixteen Ethernet ports, you can simply connect over 16 devices, helping you expand the network. Also, the switch is extremely compact, which promises space-saving, and weighs only 1.86lbs.
When you purchase this network switch, you will get a lifetime yet limited warranty, which means your Ethernet network is up and running at all times. On top of everything, the Ethernet support is energy-efficient, which means there won't be any load on the electricity bill. As far as the buffer size is concerned, the packet is around 1MB, and there is great frame support of around 9216 bytes. In case of any performance or technical issues, you can reach out to Netgear's 24/7 customer support.
Netgear GS116 Switch
This is another network switch designed by Netgear, and it's also a sixteen-port design. The Ethernet ports are designed with gigabit support, promising a reliable Ethernet connection. In addition, this is an unmanaged switch which means the configuration settings cannot be changed once you connect the network devices. It has a plug-and-play design that promises easier setup and installation. In fact, it has an energy-efficient design, promising affordable electricity bills.
The network switch is extremely durable since it has a metal casing, promising durability. As far as installation is concerned, there is no need for extra configuration settings or software, promising a beginner-friendly experience. In addition, it has a flexible mounting, which means it can be mounted on the wall, desktop, and rack. Netgear GS116 has a compact design, promising space-saving installation – yup, the footprint is pretty small.
There is a next-day replacement option available if there are technical or hardware errors in the switch. In addition, there is a three-year warranty available. Also, there are cooling fans to prevent overheating, but they don't make any noise. It weighs around 0.896 ounces. As far as the Ethernet network's speed is concerned, it has a 10/100/1000Mbps connection. The switch is compliant with IEEE 802.3az, promising reliable features.
As compared to GS316, this one has been designed with a buffer size of 2MB, and the frame support is around 9KB. As far as the power consumption is concerned, it has only 9.5W. It has a MAC table size of 8K, and there is a QoS feature available that improves the internet connection. In addition to this, the operating temperature of this switch ranges from 0 degrees Celsius to 50 degrees Celsius. It supports the PoE feature, which helps implement the Ethernet LAN connection.
The Bottom Line
On a concluding note, both these network switches are pretty awesome and offer amazing Ethernet connections. The GS116 is recommended for people who want a high-speed cable connection since it has a buffer size of 2MB as compared to GS316, which has 1MB of buffer pack.