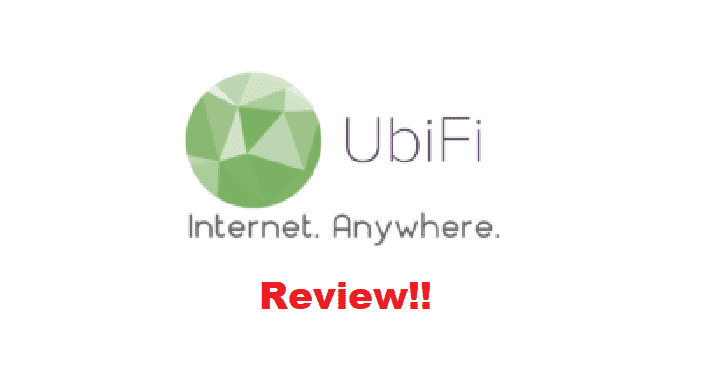 UbiFi is simply the best way to get yourself the right internet coverage for rural areas. It basically is an MVNO, a Mobile Virtual Network Operator that is offering high-speed internet for all the rural areas. They have pretty good coverage and a number of subscribers in the US and with UbiFi, you can get quite a flawless experience with all your internet needs.
They are using AT&T cellphone towers to provide internet access for their subscribers using the 4G LTE network. This way, they can ensure that not only their network is perfectly fine, and is working as it is supposed to, but also you are getting the coverage in the remote areas as that is the main concern while getting a UbiFi connection.
They are covering a vast geographical area within the US and are quite popular in rural and suburban areas. The best part is that they will allow you to test the coverage at your location before you commit to any subscriptions. If you are trying to decide if you want to continue the subscription, here are a few things that you must know and understand.
UbiFi Review
Coverage
It would be an exaggeration if you say that UbiFi got all the US covered. But their coverage is pretty decent and they are offering you the best use of the AT&T cellular network. All the towers that AT&T uses, are going to be used for the UbiFi as well. They will cover most of the populated areas and all those rural areas for good. That is why you will have the assurance that UbiFi is going to work for you if you are unable to get any other internet service in your area that is both fast and reliable.
However, you don't have to be sure and don't get your hopes so high. UbiFi allows testing for your area so that you can see if it is going to be a good fit for your needs and that you can get the right internet coverage. They also offer some of the best signal-boosting equipment that you can use to enhance the signal strength of your UbiFi network and make sure that you can use it optimally as you might have plans for it.
Signal Strength
Well, AT&T is well-reputed for its strong signal strength even in the remotest areas around the country. That is why UbiFi will get you the perfect signal strength no matter where you are. While the equipment used for UbiFi uses the 4G LTE signals, the receivers are more powerful than the ones you have on your phones or other wireless devices. This allows you to have an assurance that there are no issues optimally that you will have to face with the signal strength.
If you are getting the coverage and UbiFi confirms that their services are going to be the best fit for you, then there is not much that you will have to worry about on that part. Just let the UbiFi scan your home for it and run some tests to be certain about having the best signal strength for your place.
Support
The support from UbiFi is pretty amazing. They got a dedicated team for the subscribers to get best support services for all sorts of problems and queries. The team is extremely helpful and knowledgeable so that you will never have any sort of communication problem.
They proactively help you with anything that you might reach out to them about so that you will be able to have the perfect assurance that they got your back covered.
Pricing
Pricing is a bit higher than the regular broadband internet you might be hoping to get as they are offering high-speed internet with more bandwidth limits and exclusive equipment to get that going. However, it is better and more competitive than other services of this sort.
This way, you will be able to have the best pricing and the right internet that you can use on those places that might not be having the access to any broadband internet connection or some other ISP and make it work for your communication needs. UbiFi has some convenient packages that are going to help you with the internet connection without having to break your bank.