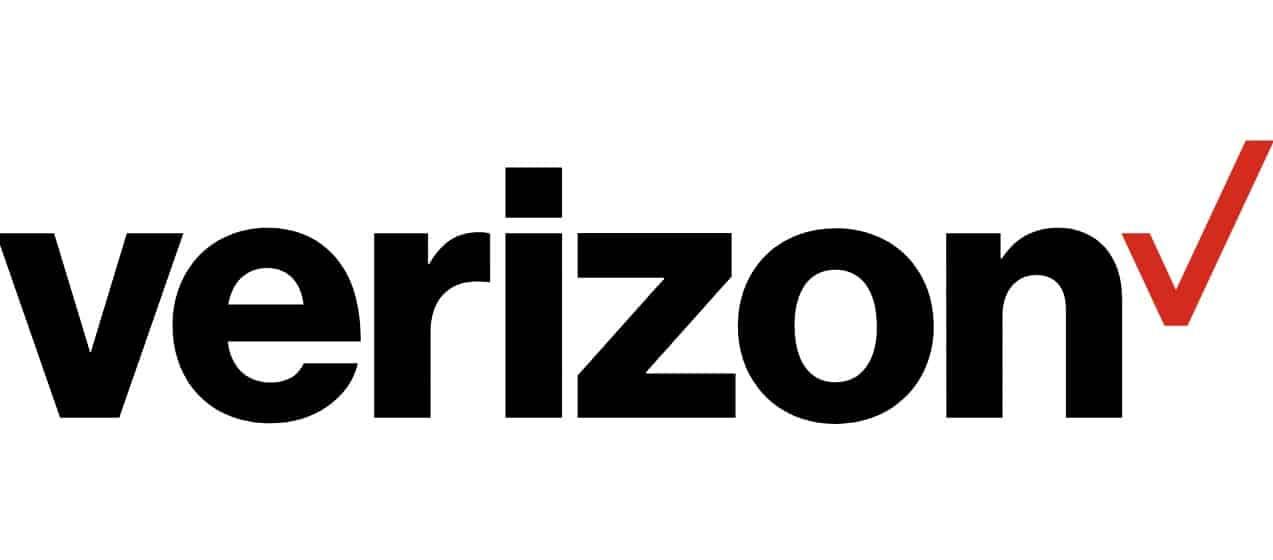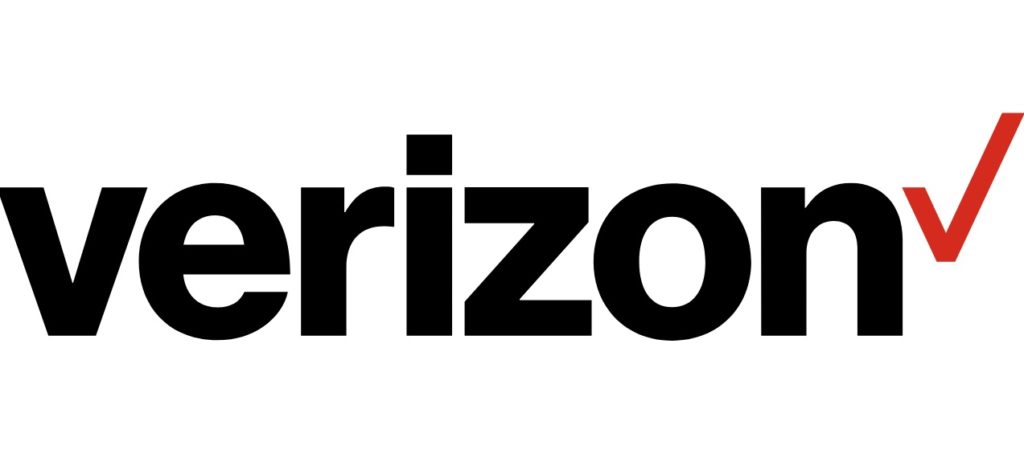 Attribution: Michael Bierut (Pentagram) as described on Brand Central
In our last installment, the IAG surveyed AT&T Wireless. Now it's "Big Red's" turn — Ma Bell's biggest rival. They're the two largest MNOs (Mobile Network Operators) in the U.S., comprising almost two-thirds of the nation's subscription market share. Verizon is the biggest—is it the best? You decide after reading the Verizon Wireless Review 2019.
The Verizon Wireless Review
If you remember when the U.S. DOJ dismantled the Bell System in 1984, you might recall it split into seven regional Bell operating companies (RBOCs). One of these "Baby Bells" was Bell Atlantic, composed of telcos operating from Virginia to New Jersey. In 1997, Bell Atlantic merged with sibling RBOC NYNEX. In 2000, Bell Atlantic acquired GTE—the nationwide telco historically second in size to AT&T—and became Verizon.
Today's market slugfest between Verizon and AT&T is a matchup between two former RBOCs. AT&T was acquired by SBC Communications aka Southwestern Bell in 2005, whereupon SBC assumed its former corporate overlord's name.
Likely, you're unaware that Verizon Wireless is the "dba" of Cellco Partnership, a wholly-owned subsidiary of Verizon Communications. As mentioned above, statista.com found that "in (Q3 2018), Verizon held a 34.91% … share" of the U.S. wireless market. Statista's analysis also included MVNOs (Mobile Virtual Network Operators). Thus, we segue to:
Verizon and MVNOs
Like AT&T, Verizon hosts a myriad of MVNOs. Again, note that while many MVNOs resell spectrum from multiple MNOs, the list below includes only resellers that exclusively piggyback on Verizon's wireless network.
| | |
| --- | --- |
| Ready Mobile | Affinity Cellular |
| | |
| | Selectel Wireless |
| Spectrum Mobile | |
| Visible | |
Verizon also supports the LTE in Rural America (LRA) program, providing nationwide LTE coverage to a potential base of 2.7 million users across 225,000 miles of outback in 17 states including Montana, Wisconsin, Kentucky, North Carolina and elsewhere. All told, rural subscribers of 22 regional carriers can utilize Verizon's LTE network, giving them nationwide reach while avoiding off-network "roaming" charges.
Unlike AT&T (Cricket), T-Mobile (Metro by T-Mobile, formerly MetroPCS) and Sprint (Boost), Verizon "officially" doesn't host a wholly-owned MVNO subsidiary. But… according to bgr.com, Verizon is "very stealthily funding" Denver-based wireless reseller Visible, which denies that it's even a MVNO.
Verizon's Wireless Technologies
Before the advent of LTE, Verizon deployed Code Division Multiple Access (CDMA) technology. However, after launching its 4G network in early December 2010, the carrier systematically began converting spectrum reserved for CDMA to LTE. Verizon shuttered new activations for its 2G and 3G (i.e., non-VoLTE) mobile devices at the end of June 2018.
On 1 January 2020, Verizon will sever network connections to all non-VoLTE devices. In other words, if you have a legacy 2G or 3G cellphone, after 31 December 2019 you'll no longer be able to use it on Verizon's airwaves.
Once Verizon completes its migration to LTE, its wireless network will support data only and yes, voice calls are now data. When Grampa grouses that he was perfectly happy with his Motorola StarTAC that now won't work, tell him his calls sound better on the pricey newfangled 4G device he had to buy. Maybe he'll even start texting and wear a hearing aid to appreciate LTE's improved voice quality compared to CDMA.
Big Red was the first MNO to fully embrace LTE, initially using 10 MHz-wide channels for its licensed 700 MHz bands before repurposing 2G and 3G spectrum into 15-20 MHz-wide LTE pipelines. Give Verizon kudos for plowing big bucks into rapid LTE network upgrades, evidenced by the current breadth and speed of its 4G network.
Yet we at the IAG lament LTE's ascendancy at the expense of WiMax. Fault Verizon; by initially investing heavily in LTE technology, the carrier's massive market presence pushed hardware vendors and competing MNOs onto the proprietary, carrier-driven platform that LTE is—and sidelining WiMax to the detriment of consumers.
Verizon's Wireless Plans
As of September 2019, Verizon offers a plethora of plans from "unlimited" to prepaid. To avoid unwanted or costly features, consumers must carefully probe the fine print minutia. We've combed these plans to present the following info to you, the harried consumer, in your quest for mobile wireless value and utility.
Be aware that Verizon varies its wireless plan pricing frequently. After researching this article in late August 2019, we found that plan pricing changed again at the beginning of September. To confirm costs, visit https://www.verizonwireless.com/plans/ for the most recent updates.
As with AT&T, Verizon customers are left to ponder the existential question of how "unlimited" plans can be, well, limited by data thresholds, speeds and the availability of sundry features such as cloud storage or apps like Apple Music or the NFL's "Red Zone." Bemusement begins by outlining the (current) four "unlimited" plan tiers:
1. Start Unlimited
2. Play More Unlimited
3. Do More Unlimited
4. Get More Unlimited
First, let's mention features common to all plans: "unlimited" nationwide (U.S.) talk and text, "unlimited" mobile hotspots, international texting, video streaming (yes, Verizon marketers too can glimpse the blinding obvious) and "support" for talk, text and data whilst in Mexico or Canada.
These "unlimited" plans pose their existential dilemmas to consumers by throttling data speeds, imposing 4G data thresholds and selectively offering gee-whiz features you might not need or want but your descendant beloveds will, like web syncing and data storage for their precious selfies. As of this writing, single-line plans include the following:
Start

Unlimited

Play More Unlimited

Do More Unlimited

Get More Unlimited

Mobile Hotspots

No

15 GB @ 4G Speeds

15 GB @ 4G Speeds

30 GB @ 4G Speeds

Video Quality

DVD (480p)

HD (720p)

DVD (480p)

HD (720p)

Data Thresholds

aka Throttling

any time network

is "congested"

after

25 GB @ 4G

after

50 GB @ 4G

after

75 GB @ 4G

5G Availability

No

Yes

Yes

Yes

Cloud Storage

No

No

500 GB

500 GB

Price

$70/month

$80/month

$80/month

$90/month
Verizon entices consumers to include their beloveds on their wireless plans by discounting rates if they add extra lines, hence "single-line" accounts and "multi-line" accounts. For example, on a four-line account, Verizon discounts the cost of each line by $35 per month; e.g., "Start" drops to $35, "Play More" and "Do More" dips to $45 and "Get More" falls to $55.
Be aware that Verizon advertises plan costs sans taxes and fees. To receive the advertised price, customers must enroll in AutoPay and paperless billing. When ordering, ask for promotional extras, like 5G access availability (IF you have a 5G-compatible device).
Verizon also offers a "JustKids" option when choosing from one of the plans above. In other words, a customer can't opt into a standalone "JustKids" plan. "JustKids" offers 5 GB of 4G data, a safety mode to prevent data overages, 480p vid streaming, unlimited talk and text to up to 20 contacts and parental controls.
Verizon doesn't call their three "Shared Data" tiers "limited" but by comparison to the carrier's "unlimited" offerings these packages have wretchedly shallow data thresholds. Plan thresholds are listed below with price per month.
1. "S" (i.e., "Small" — 2 GB; $35)
2. "M" (i.e., "Medium" — 4 GB; $50)
3. "L" (i.e., "Large" — 8 GB; $70)
What can one do with 2 GB of data per month? Not much; it's best suited for subscribers like Grampa and Granma who use their device for calls and basic texts and "social media every once in a while." Get a "data boost" (1 GB) for $15 in case the ancestral beloveds learn how to stream.
In the unlikely event that subscribers don't use all of their data allowances in any month, these plans allow unused data carryover into the next month. That sop from Verizon may ease the pain of paying $20/line/month (every month, mind you) "per smartphone purchased on device payment, plus taxes and fees." But hey, all plans have "unlimited" talk and text!
What about BYODs and Verizon? Find out more here.
These packages are meant for those with non-VoLTE devices and they'll undoubtedly be discontinued within the next month or two in anticipation of Big Red mothballing its CDMA network. Get 'em while you can.
1."B" (i.e., "Basic" phone—$30/month; 500 MB data w/ unlimited talk and text)
2. "T" (i.e., "Tablets" – $10/month; 1 GB data w/ unlimited talk and text)
3. "H" (i.e., "Hotspot" – 1 GB data)
These plans are for sharing data among "one or more tablets, hotspots and connected devices."
1. "2" (2 GB—$20/month)
2. "4" (4 GB—$30/month)
3. "6" (6 GB— $40/month)
Data overage is $15 per 1 GB. Line access fees per device: Tablet $10/month; Hotspot $20/month; Connected Device $5/month.
If Verizon balks at your credit score and denies you any of the plans above, you might consider one of their four prepaid packages. They offer unlimited talk and text anywhere in the U.S. with unlimited texts to 200+ countries and range between $30/month (1 GB) to $65/month for "unlimited" data (similar to "Start Unlimited"). These prices are only available with AutoPay. If your credit's that bad, expect to pay more for these plans.
Ask a Verizon rep for special promotions that offer extra data when ordering. Note that all pre-paid plans (except the "Unlimited" plan; more existential angst) allow mobile hotspot usage. Family (i.e., multi-line) packages and international prepaid plans are also available.
At this point, let's watch SNL's Bill Hader "market" Verizon's 4G network and devices to Fred Armisen in this spoof from 2013:
Wireless Devices
Seized by a moment of accounting clarity in 2017, Verizon dispensed with the subsidies they offered on network devices included with their wireless contracts. So instead of paying an across-the-board $200 fee for any new phone, the Verizon subscriber now must pony up full retail price for the device, which can run deep into four figures.
If you just gotta have the latest Samsung Galaxy or iPhone but can't afford the steep price tag in one bite, Verizon will "tote the note" for you on installment IF Big Red is satisfied with your credit. Count on two years before the note is paid off and the device is finally yours.
Fortunately, some older smartphone models are "free" with Verizon, i.e., the Apple iPhone 7 and the Samsung Galaxy A10e. (Note these are CDMA devices.) Wearables and laptops too can be purchased on installment.
Coverage and Speeds
Verizon rules supreme among U.S. MNOs in terms of coverage. Verizon's 4G network drapes across 70% of the contiguous United States, surpassing T-Mobile's 59% and AT&T's 58% 4G coverage. Verizon, in particular, offers virtually complete wireless connectivity in the Upper Midwest and the Southeast regions of the U.S. as well as the Atlantic seaboard and the Gulf Coast.
Our friends at tomsguide.com found that Verizon's LTE speeds averaged 53.3 Mbps download and 17.5 Mbps upload speeds in 2019—by far the fastest among all nationwide MNOs. And Verizon has the fastest wireless network in most of America's largest metro areas, including New York, Houston, Seattle, L.A. and Chicago.
For those in the hinterland who want to tap into Verizon's LTE speeds with fixed wireless, take heart. Anywhere one can receive Big Red's wireless signal—and that covers a lot of territory—can subscribe to Verizon's LTE Internet with average download speeds between 5 – 12 Mbps and upload speeds between 2 – 5 Mbps. Verizon claims that LTE Internet "peak download speeds approach" 50 Mbps.
LTE Internet (Installed) offers professional installation with no equipment charge (with "new" two-year agreement) and no activation fee. Go here to see if the service is available in your neck of the woods.
Verizon's Customer Service
Being one of America's largest businesses means that Verizon has multiple points of contacts. They have—count 'em—nine phone numbers available for P2P contact. Areas include:
| | | |
| --- | --- | --- |
| Setup Service | Service Outage | Transfer Service |
| Device Support | Charges Dispute | Everything Else |
Live chat and help-desk options are also available as well as a twitter handle one can use to grab the attention of a Verizon employee. Gethuman.com rates Verizon's customer service at 3.21 stars out of 5, based on 619 reviews.
Coda
Verizon is rolling out 5G coverage to great fanfare, currently underway in 11 American cities as of 23 August 2019. Naturally, Big Red also sells devices to take advantage of 5G's faster speeds. As was the case with 4G, Verizon is head-and-shoulders ahead of competing MNOs in deploying commercial 5G service to smartphones (as opposed to hotspots).
Remember that not all parts of upgraded cities yet have 5G network coverage. In Chicago, for example, tomsguide.com could receive 5G on one side of a city street but not on the other. Or coverage was available at one location during the morning but not later the same afternoon.
5G service is still buggy; connections are prone to instability and file downloads curiously can be faster on 4G than 5G. So don't fret about not having 5G in your area yet; its rollout is still very much a work in progress.