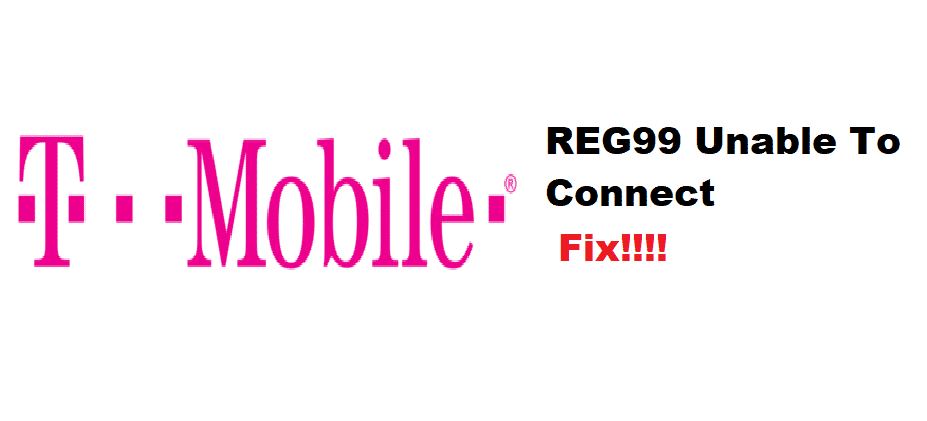 T-Mobile is one of the most popular telecommunication companies in the world. It was founded around 30 years ago, in 1990. The employees at T-Mobile are committed to providing their customers with the best possible experience. Even though they are a huge network-based company, they are still growing as they provide leading innovative ideas for both mobile web and the internet of things.
T-Mobile also has one of the first and largest 5G networks in the U.S. Currently, they have a net total of more than 7 million customers worldwide that are using their extraordinary services.
How to Fix T-Mobile REG99 Unable to Connect?
The services that T-Mobile offers to its customers also include Wi-Fi calling. However, most users have been unable to properly use this feature. Whenever they try to call someone over a Wi-Fi connection, they receive an error. The error states that it is unable to connect any longer.
If you are also someone who is experiencing a similar issue then you need not worry any longer. Using this article, we will be mentioning a number of ways on how you can fix the T-Mobile REG99 unable to connect error. So, let's get started!
Ensure that You Have the Correct Address
One of the most common reasons for this error to occur is inserting the wrong address in the official T-Mobile portal. To fix this, you will simply need to login into your account and ensure that your E911 address is correct. If it's not, then change it to the proper address. You can find your address settings under my T-Mobile > Profile > Account Settings.
At the time of activation, whenever you have no E911 address or decline the option of registration, you will get the REG99 error.
Try Wi-Fi Cycling
In order to troubleshoot the error successfully, you will have to cycle your Wi-Fi. Start by turning off your router for a minute and then rebooting. Likewise, cycle Wi-Fi calling on your phone and reinsert SIM. Once you have done all of that, simply reboot your phone.
Now, check whether Wi-Fi calling works or not.
Router Settings
We have seen a few cases where the user's router settings were the culprit behind this issue. There could be a few missing ports or a poor IPv6 configuration causing this error to occur. One of the quickest fixes to this issue is to change your location temporarily. Meaning that you will have to try Wi-Fi calling somewhere else apart from your house.
You can also try contacting your ISP and telling them about the issue. They should cooperate with you as they try to figure out why your router is causing this error.
The Bottom Line
Are you experiencing the error code "REG99: Unable to connect" in T-Mobile during Wi-Fi calling? Simply follow the 3 steps mentioned above for an easy fix!