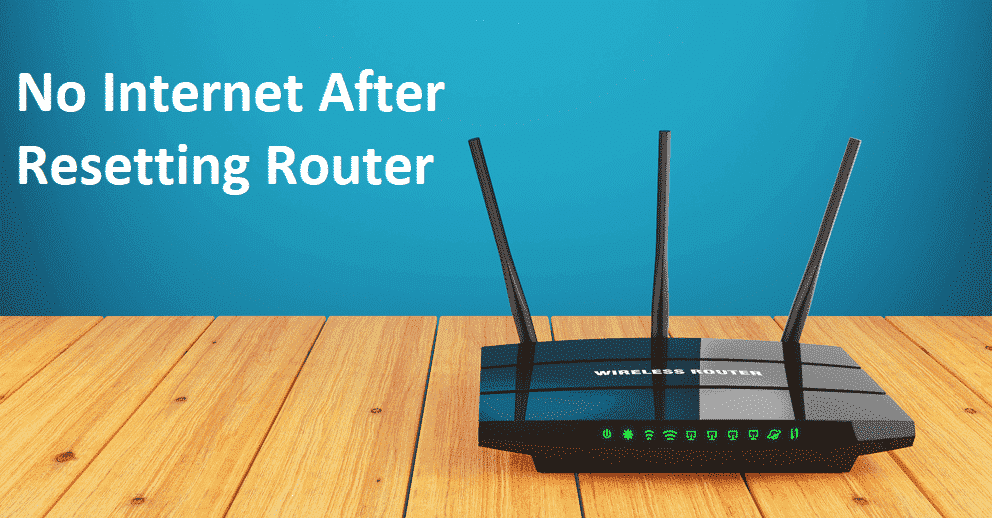 The Internet has emerged as one of the most important necessities of life and it is hard to imagine being able to live without it. However, still, internet technology is far from being perfect and sometimes users face various issues with regards to their internet connectivity.
One of the issues that have been recently reported by some users is not being able to connect to the Internet after resetting their router.
How To Fix No Internet After Resetting Router
If you have reset your router and now you are unable to connect to the internet, you may be facing this issue because of one of several reasons. Most of the time, the users are able to fix this issue on their own. However, sometimes, the users have to contact their service provider to get the issue resolved. If you are not getting the Internet after resetting the router, here are a few steps that you can take to troubleshoot the issue.
1) Check the Cables are Properly Connected to the Router
The first thing that you need to make sure is that all the cables are properly connected to the router. Sometimes, the various cables coming into the router such as the Ethernet cable has a loose connection, resulting in Internet connectivity issues. So make sure all cables are tightly in place. Also, inspect the cables and see if there are any cuts or unusual bends. Sometimes, damaged cables are also responsible for Internet connectivity issues.
2) Factory Reset Your Router

There is a possibility that when you had reset your router, it may have caused issues with its settings. So factory resetting your router is one of the possible solutions for Internet connectivity issues. You can easily factory reset your router by following the instructions on your router's user manual.
3) Upgrade Your Router's Firmware

In some cases, the users are not able to connect to the Internet because of an outdated Router Firmware. Upgrading the firmware varies from router to router. Therefore, you will need to check the user manual provided by your device manufacturer to upgrade the firmware for your router. Or you can look for specific instructions about your router's firmware update online. Make sure you are able to find the firmware for your specific model. Once you find the firmware, download it, from the device manufacturer's website.
4) Contact Customer Support

Sometimes the users are not able to fix the connectivity issues on their own. So if you are experiencing the issue of no Internet after you've reset your router, and you have tried the things mentioned above, you can contact your service provider.
They will be able to guide you with the specific settings that may need to be done with regards to your router to get it back to working condition. There is also a possibility that something may be wrong with your internet connection from your service provider's end. The customer support helpline of your service provider will be able to fix that for you.
The Bottom Line
Internet connectivity issues after resetting a router are not uncommon. Taking one of the steps mentioned above may help resolve the issue.