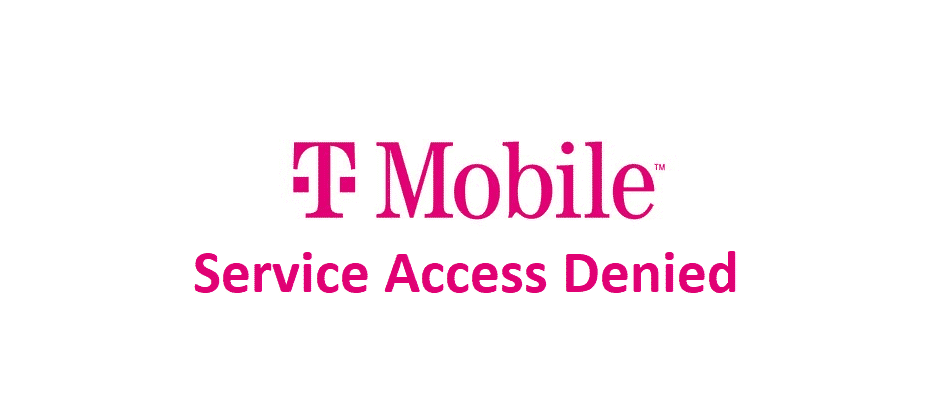 T-Mobile is one of the biggest telecommunication service providers in the US. It is known for its high-quality services. It not only has an extensive area covered by its 4G network, but it also has the largest 5G network in the US.
Users are able to get T-Mobile's services in different packages according to their needs. While T-Mobile is a fantastic service with all its pros, as is the case with all other services, sometimes T-Mobile users also face a few issues.
How To Fix T-Mobile Service Access Denied
One of the issues that some T-Mobile uses have faced recently is seeing an auto-response saying "Service Access Denied." Usually, this message is seen as an auto-response to when a user is trying to verify their account with Google or some other service. This issue may arise because of the shortcode being blocked on your device or on your number.
Short Codes are 5 or 6 digit numbers that are used to receive or send text messages. Mostly they are used by organizations and businesses to facilitate their marketing campaigns. In case you are unable to receive or send messages to such shortcodes, and you are seeing the "Service Access Denied" response on your T-Mobile, there are a few things that you can do to fix the issue. They are mentioned below.
Contact Customer Support to Get Short Codes Unblocked on Your Line
Sometimes the users have shortcodes blocked on their voice line. The users are not able to adjust this on their own. If you are facing the issue of seeing a "service access denied" message upon trying to verify an account, then there is a possibility that you may have the shortcodes blocked on your line. You can contact T-Mobile customer support to check if you have shortcodes blocked. If that is the case, the customer support will unblock it for you and then you will be able to get verified.
Enable Premium Messaging on Your Device
Sometimes, the users have premium messaging disabled on their smartphones. So, you may want to check if you have premium messaging is enabled on your smartphone. You can check that on My Phone. You will be able to go there by first going to Settings and then Apps and then Notifications and then Special Access and then Premium SMS Access. Here you will be able to see a list of all the apps that have requested Premium Access. From here, you can choose the Always Allow option for any app of your choice.
The Bottom Line
T-Mobile users sometimes face issues while trying to verify their accounts with other companies like Google. This is mostly because of the shortcodes being blocked on their device or their number.
You can contact customer support to get shortcode blockage removed from your line. If the shortcodes are not blocked on your line, check to see if you have Premium SMS Access enabled on your phone. Taking these steps will resolve the issue.