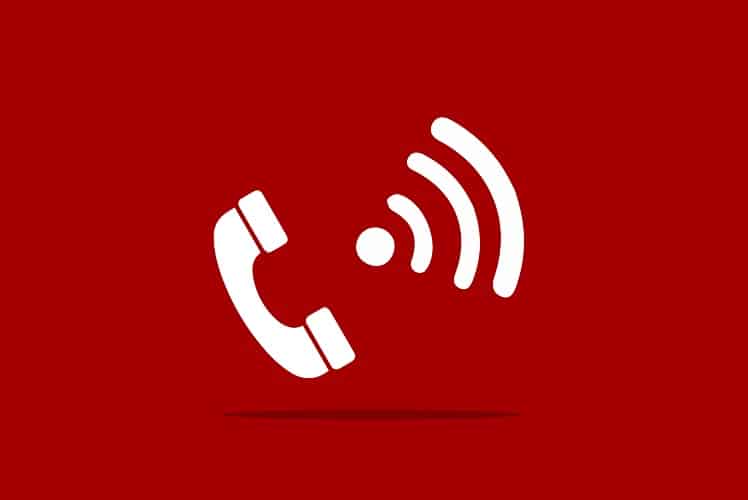 At one time or another, most cell phone users have found themselves in a situation where the signal is spotty or nonexistent altogether. T-Mobile has made it possible to receive mobile services even when there isn't a signal.
If you have ever been in a location where there is no cell phone signal, then you know how frustrating it can be to try and carry on your daily activities. T-Mobile now provides a service that allows you to have access to calling services and SMS using Wi-Fi, even when then is no 3G or 4G signal available.
Although this may sound similar to using Skype VoIP, Wi-Fi calling with T-Mobile is slightly different and offers more benefits than simply using a VoIP calling application. Additionally, T-Mobile recently announced it is extending the Wi-Fi calling service to include iPhone customers by enabling iOS 8 with the service.
T-Mobile Wi-Fi Calling Defined
T-Mobile Wi-Fi calling is already available on Android and Windows smartphones and is about to be rolled out for iPhone users. The service was introduced several years ago and each year, T-Mobile has added new enhancements. To provide the service, initially T-Mobile employed a staff with extensive technical knowledge and then the company developed partnerships with mobile device manufacturers, the most recent one being Apple.
T-Mobile Wi-Fi calling is easy to use and provides a high quality calling experience over a wireless connection. The Wi-Fi calling service is included with your regular cell phone plan and is designed to provide more reliable mobile service coverage when you are in areas that have weak cellular network coverage or no coverage at all. The service is based on a Smart Wi-Fi Application that is preinstalled on your smartphone across a wide variety of smartphone brands including Samsung, HTC, Orange, Motorola, MyTouch, Nokia, LG, and most recently the iPhone.
When you need to make a Wi-Fi call, you simply use the Smart Wi-Fi App to establish a connection and then use your phone service as you normally do via the number pad or contact list. The Wi-Fi app allows you to use any wireless access point as a cell phone tower which connects to your mobile phone service provider. This provides you with access to wireless calling without sacrificing the connection to the Internet you use for web browsing and social media.
How T-Mobile W-Fi Calling Works
Usually, the first concern regarding Wi-Fi calling is security. However, T-Mobile has implemented technologies within the preinstalled Smart Wi-Fi app that ensure a secure connection when using a wireless access point The connection is established using the UMA/GAN standard. Using this standard with secure technologies, the mobile service provider's voice and messaging service is delivered via a secure connection over the Internet while still allowing you to access the web for browsing, Skype, and social networking.
UMA/GAN stands for Unlicensed Mobile Access/Generic Access Network and is a relatively new technology that is the driving force behind advancements in cellular mobile communications. UMA/GAN technology allows fixed line and mobile communications to merge together to combine cellular services with technologies such as Wi-Fi- and Bluetooth.
This is what allows you to use your smartphone for all services. Plus with IMS and VoIP services becoming more widely available, wireless carriers are coming up with new technologies that allow you to use a single interface to make calls over a cell phone network or via a wireless access point. This is what provides you with access to the Internet while making secure calls using a wireless access point.
For those of you who are visual learners, we have included a video to provide you with an overview of how Wi-Fi calling works.
How to Setup and Use Wi-Fi Calling
Using T-Mobile Wi-Fi calling is easy and does not feel as though you are using the preinstalled app we discussed earlier. This is because the app integrates with the operating system, works in the background, and cannot be installed by a smartphone user via an app store.
When you are in a location with Wi-Fi connectivity but no cellular service, you use Wi-Fi calling to make and receive phone calls over the wireless access point using the existing minutes included in your T-Mobile plan. The process of preparing your phone to make a Wi-Fi call will vary slightly according to the brand of phone you are using. Nevertheless, the process of making Wi-Fi calls is easy, regardless of the device brand and specific operating system. Here is a general idea of how to use Wi-Fi calling:
Before you activate Wi-Fi calling, check to make sure your phone is connected to the nearest wireless access point. You can determine the connection by looking for the Wi-Fi signal on the taskbar at the top of the Home screen on your mobile device. If the icon shows the Wi-Fi is not connected, go to Wi-Fi Settings menu to turn on the Wi-Fi service. This may require you to enter a password if the network is secure. If your Wi-Fi is activated, then you will need to move the nearest wireless access point.
On the Home screen, tap the icon for Wi-Fi calling and then tap the Wi-Fi calling switch to activate the service. This will connect your smartphone to the T-Mobile network to complete the connection.
You will know when Wi-Fi calling is activated when you see the Wi-Fi calling icon lit on the status bar at the top of the Home screen. You can also double check if Wi-Fi calling is activated by pulling down the notifications screen which will tell you how your calls will be currently made (cellular network or Wi-Fi).
Once you verify Wi-Fi calling connectivity, simply use the phone number pad, your contacts list, or calling history to begin making calls over Wi-Fi.
It is also important to mention that you are required to provide a 911 address when you set up Wi-Fi calling. This is a safety precaution in the event you make a call to 911 using a Wi-Fi connection. This ensures the dispatcher knows exactly where you are located if there is an emergency situation.
Depending upon the area where you are located, you may want to activate Wi-Fi calling as the default or your wireless carrier's network as the default to make and receive calls. This can be done by tapping on the Wi-Fi Calling icon, navigating to Settings, and then tapping on Connection Preferences. The Settings area should allow you to choose Wi-Fi Preferred when you prefer a Wi-Fi connection over the cellular network, Cellular Preferred which is the opposite of Wi-Fi Preferred, or Wi-Fi Only when you are continually using your phone service within Wi-Fi range.
Benefits of Wi-Fi Calling
The main benefit of Wi-Fi calling is the capability to make and receive calls when there is no access to cellular service while still keeping your cell phone number. Typically, VoIP services do not provide a way for you to continue using your cell phone number when making calls using their service. Other benefits include:
Cost-Effective Long Distance: If you have friends or family living abroad, you can make Wi-Fi calls without having to worry about the costs. The only thing you need is access to a wireless hotspot.
Cost Savings on Roaming Charges: If you are traveling internationally, T-Mobile Wi-Fi calling allows you to make Wi-Fi calls from any location across the globe. This allows you to save money on international calling and roaming charges when you are traveling abroad. If you frequently use this service, this can add up to a lot in terms of cost savings.
High Speed Internet Access: Due to the technologies we described earlier (UMA/GAN), this provides a stronger Internet connection than the conventional Wi-Fi you typically get on smartphones for browsing the web and using social media. The broadband speed is faster to improve call quality and allows you to quickly access the Internet as well.
Business Use: Business travelers need a consistent and reliable way to conduct daily responsibilities and stay in touch with the corporate office. By using Wi-Fi calling, you are assured you can always get tasks done on the go while keeping in touch with clients, colleagues and team members.
How Billing Works
Wi-Fi calling services are included in your regular T-Mobile plan which means there is no additional monthly charge. T-Mobile uses the minutes from your monthly plan to determine any monthly charges incurred according to your location.
For example, calls that you make within the United States use the minutes from your T-Mobile plan where if you make a call from the US to an international location, the call may be subject to international rates depending upon the location.
If you make a call from a country outside of the United States, you are not charged for roaming where calls made from the same country abroad to another international number may be subject to international rates with no charges for roaming. Wi-Fi calls that are made to other countries except the United States, may be subject to international long distance calling or simple global rates.
In terms of SMS and MMS, all messaging is free of charge unless the messages are sent to other countries using Wi-Fi calling, except the United States. In this case, the cost is $0.20 per message.
T-Mobile Wi-Fi Calling in the News
T-Mobile's most recent business venture with its Wi-Fi calling service is enabling IOS 8 with Wi-Fi calling functionality. This means that iPhone customers will finally have access to the Wi-Fi calling services that Windows and Android smartphone users have had for several years now.
T-Mobile just made the announcement in early June 2014, which will mean that once the service is available on the iPhone, Wi-Fi calling will occupy approximately 90 percent of the mobile devices connected to T-Mobile's network. The feature does not require you to download and install an app in order to start using the service. Once Apple releases iOS 8, iPhone users will be able to immediately start using T-Mobile's Wi-Fi calling service simply by upgrading to iOS 8.