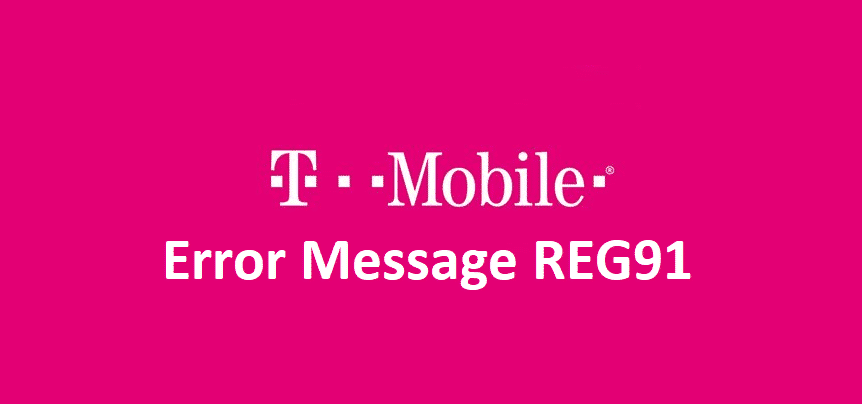 Many T-Mobile users use the Wi-Fi calling option to make calls to their friends and family. This is particularly a great feature for those users who are faced with a weak or no network signal. Although it is an easy, hassle-free, and convenient feature for most of the users, a few users have reported facing issues with it.
T-Mobile REG91 Unable To Connect
One of the most common issues that users have reported while trying to use Wi-Fi calling on their T-Mobile is being faced with an error message REG91. This restricts the users from making any calls using Wi-Fi If you are using T-Mobile and want to utilize Wi-Fi calling but having issues with that, here are a few steps that you can take to resolve the issue.
The first thing that you need to do is to make sure that your other devices are able to connect to the Wi-Fi network that you are trying to use with your Phone. Sometimes the issue is with the Wi-Fi network and the users mistake it for being an issue with their T-Mobile phone.
Another thing that you want to ensure is that you are using the correct Wi-Fi password. If you are not sure about the password, you can set up a new one.
If you are using a public network, there is a possibility that you may have to go through a login page before you can connect to the public Wi-Fi. So check for the alerts and open your phone's browser to see if you get redirected.
Make sure that you are not using an unlocked device. Sometimes when the users get their devices unlocked, they face this issue and they are not able to make calls using Wi-Fi.
Sometimes the issue is with the SIM that you are using. You can fix it by going to the settings app and then to the SIM Toolkit. After that click on the icon and then click on storage. Now clear the cache and then the app data. Once you have done that, reboot your device. This will fix the Wi-Fi calling issue that you are facing and you will be able to make the calls.
There is a possibility that if you change your SIM it will cause the error that you are seeing. If that is the case, then you can call T-Mobile and let them know the error message that you are seeing. They will most probably ask you to power off your device. After that, they will send an update. Then you can power on the device and start using your phone. Now you will be able to use the Wi-Fi calling feature.
The Bottom Line
Some T-Mobile users have reported seeing the REG91 error while trying to utilize Wi-Fi calling from their phone. If that is the case with you, first off make sure that your Wi-Fi is working properly and then proceed to other troubleshooting steps mentioned above. Taking these steps will resolve the issue.