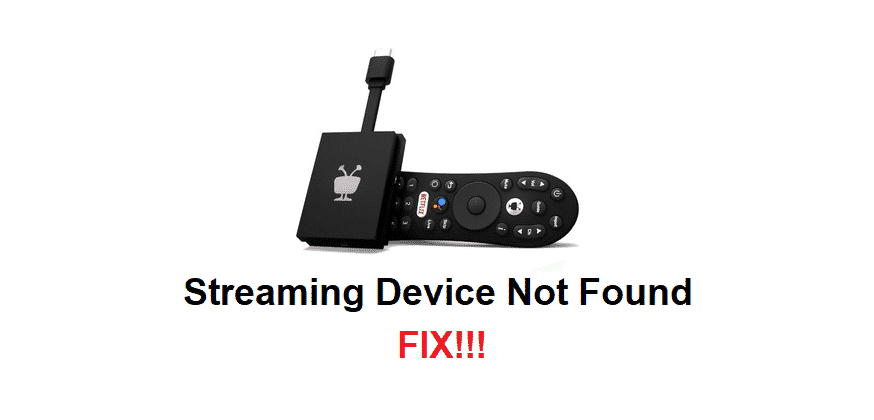 TiVo is a famous company that provides its users with digital boxes that can be used to watch their favorite shows. The best thing about them is the DVR feature these come with. This allows users to record any show that they want and then watch it at a later date. You can download several shows although, this usually depends on which package you are subscribed to.
Aside from this, another great thing about these boxes is their video-on-demand feature. Which can be used to add additional movies and channels to your library. Sometimes while using the device, you might get a TiVo streaming device not found error message. In case you do, here is how you can fix it.
TiVo Streaming Device Not Found
Check Power Plug and Cables
The first thing that you should check is if the power plugs are connected firmly to both your modem device and receiver. If either of these is loose then you might get similar error messages on your screen. Proceed to disconnect these and plug them back n. You should also note that sometimes the plugs can become loose.
This is because the springs in them get damaged over time. Considering this, if the power outlet in your house is weak then use an adapter or get it replaced with a new one. Aside from this, you should also make sure that all the wires are connected in the right ports and all of them are tight. This should help in getting rid of the error code.
Restart Mobile
If this problem shows up when you are trying to use the application for TiVo on your mobile phone then there might be a problem with the software instead. Make sure that it is updated with the recent file and then give your device a reboot. Usually, when the program updates, all of its files need a restart to install correctly.
After your device boots back up, you should now be able to use the application without any problem. Also, note that if you want to use the TiVo services on your mobile then you should have the receiver switched on while connected to a television. This is because the mobile app downloads all your files on the television and then receives them from it. It cannot download them directly.
Check Internet Connection
Another reason for this error message can be that there is a problem with your internet connection. TO confirm this, you can test it by connecting your computer or any other device with it and see how the connection is working. You can even take a speed test online to check exact details about the speed you are getting.
If the internet is not working on your other devices then this usually indicates that there is a problem from the backend of your ISP. Contact them to get the issue resolved as soon as possible. Keep in mind, that this can sometimes take a few days. You can watch the shows that you have already recorded in the meanwhile from your DVR storage.