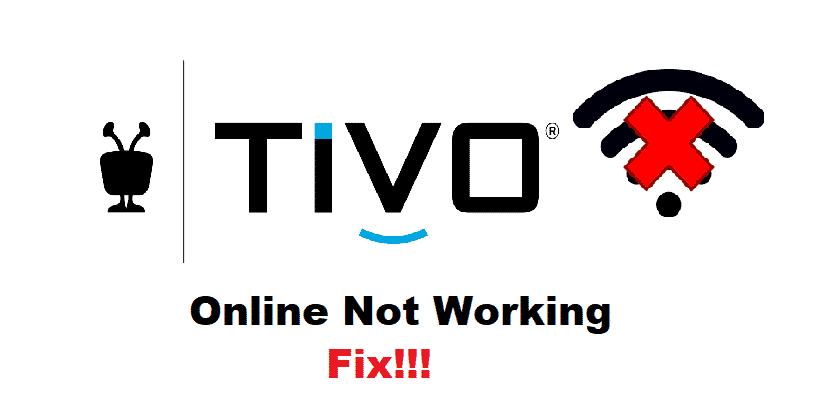 People often like to watch their favorite shows, sports, or even new channels on their television. Although, you might sometimes miss these because you were busy with work. This can be quite annoying for some people.
This is why some companies have developed a feature that allows their users to record these shows on their storage. You can then watch them whenever you want to and even pause them in between.
If you are interested in buying a cable modem with this feature then TiVo is one of the best companies that you can choose. Their device comes with several features including a DVR. However, some users have been reporting that their TiVo is not working online. If this happens to you as well, then here are some steps that should help you troubleshoot.
How to Fix TiVo Online Not Working?
Servers Might Be Down
One of the most common reasons for your TiVo online not work can be that there is a problem from the backend. The company tends to run a regular maintenance check on their servers.
Additionally, they might be updating their services. Consequently, this can be why your device is not working online. The best method to confirm this is by checking the online status of this company. You can easily find a list of websites online that provide live status for many companies.
Check them to confirm if the servers from TiVo are up or not. If they are down then you should wait for some time. This is because companies usually notice this on their own and should already be working on fixing the problem.
Although, if the issue persists then you can contact the support team. There can be a slight chance that they are not aware of this and talking to them about the error should help in getting it fixed as soon as possible.
Check Your Cables
Aside from this, another thing to keep in mind is that your cables can start to come loose. If the ethernet cable on your device is not properly connected then you will be unable to connect with the servers.
This is why you should disconnect these cables and properly insert them back in. If the cables are still loose then you should replace them with new ones. This should most likely fix your TiVo online not working problem.
Test Internet Through Another Device
Sometimes the problem can also be from your internet connection. You can check this by trying to use the same network as your cable modem from some other device. Alternatively, you can run a speed test on your system or mobile.
These can be found all around the internet and you can even download applications from them. Test if the speed you are receiving matches up with your subscribed packages.
If it doesn't then you can contact your ISP through their online support chat or call them instead. Afterward, tell them that you are not receiving a good connection. This should get your issue fixed in some time.