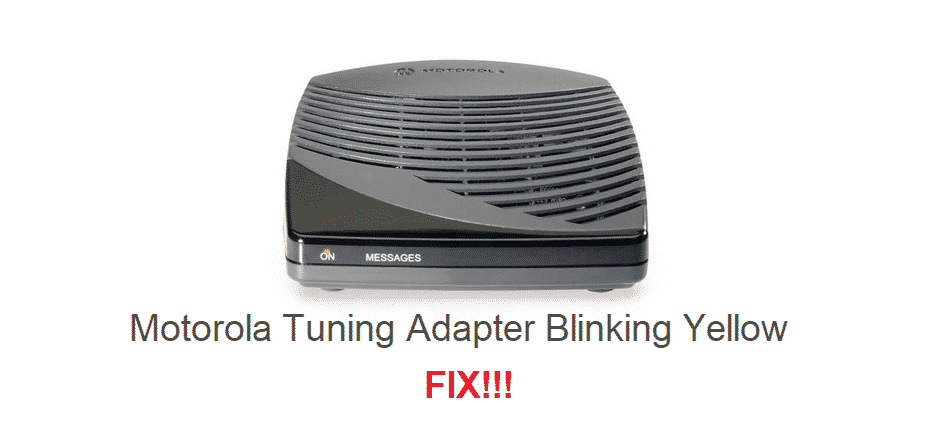 Motorola is a multinational American company. They mainly focus on designing and manufacturing telecommunication products for their users. These include laptops, mobile phones, network cards, and even cable modems. You can visit the website for this company online to find a list of all the products they have available.
These are all equipped with a ton of features to keep their users satisfied. Although, it is important to note that the features on your device depending on which model you pick. The specifications for every single lineup of the device made by this company vary from each other. This is because these are made for specific target audiences.
Tuning Adapter
Tuning Adapter are small external boxes that can connect to your modem box. These are then used to tune the channels for you so that the users can have access to digital media. These include different applications that you can install and view as well as getting access to a ton of new features as well.
DVR and video-on-demand are two of the most known services among them. However, it is important to note that not every device can work with a tuning adapter. Therefore, it is better to check the compatibility of your device before you decide to use one.
Motorola Tuning Adapter Blinking Yellow
If you own a Motorola tuning adapter then you should note that the user is required to set it up with their modem box. There is a full process that needs to be followed before your tuner can start working. Talking about this, the yellow light blinking usually indicates that you have not set up the device correctly or it is still under the activation process.
If you had changed any files previously then it is better that you start this process from the beginning. This will ensure that you don't get any problems when setting up your tuning adapter. Follow the steps given below to activate your device.
Disconnect any cables that you have connected to your tuning adapter, these are usually USB cables.
Take the main power wire of your device out of the power outlet. You must wait for a few minutes. This will help in refreshing the memory of your adapter and box.
Now plug the wires back in and wait for the LED lights on your device to become completely stable.
Once your device has booted up, you can proceed to connect the USB cable back in. Make sure that all the wires are connected tightly and none of them are loose.
Lastly, it is recommended that you wait for about 15 to 20 minutes for your channels to start working. Although, the time usually depends on your device and the signal strength it receives.
This should most likely fix the problem that you are getting and your box should now be able to work without any issues. Although, for users who are still unable to get their tuner to work. You can contact the customer support team of Motorola to ask for assistance.