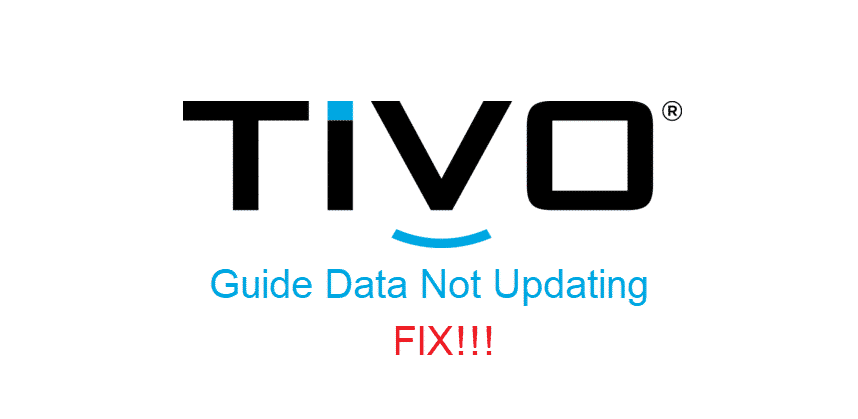 TiVo is arguably the best DVR that you can get your hands on. It runs on Linux and comes with some of the storage options that allow you to record all sorts of data and videos that you can stream.
Not only that, but there is also a lot more to it, and since it runs on Linux, there are multiple applications and internet services that you can also run on the DVR and enjoy the best possible experience that you can get with any of these DVRs.
TiVo Guide Data Not Updating
Like all other Cable TV subscription providers, TiVo has a great system of updating you with the right channels as well. You get an option saying TiVo Guide and it has a dedicated button on the remote as well.
Once you click on the button, an updated guide will open up that has all the information regarding updated channels and everything that comes with it. This is pretty simple and usually, you don't have to face much troubles on the part. However, if the Data is not updating, here are a few things that you need to try.
1) Force Update
First things first, and you should know that the TiVo updates the data every day for you. It happens usually in the afternoon and is an automated process so that you can get a flawless experience with the service. However, if it is not being updated for any reason, then you will have to opt for the force update method.
The method is pretty simple and you just have to open the menu and then go to the settings option. Here, you will need to click the Network and Phone menu and locate the option that says "Connect to TiVo Service now".
You just have to press enter on that service button and it will automatically connect to the TiVo servers and update your data for you. It might take a few minutes but your data will be updated for sure.
2) Check Connections
If the force connect and update doesn't work for you, or it gives you some error message, then there are chances that you might have some loose connections on the DVR.
You need to check on all the cable and Wi-Fi connections and make sure that all the cables are connected properly on the DVR so that is not something to cause you any problems or errors with the connectivity and making all this trouble for you. This way, you will be able to ensure a seamless experience with the TiVo DVR.
3) Check on Subscription
Also, you will need to make sure that your subscription is up-to-date. TiVo DVRs are being sold with lifetime subscriptions, but there are also some DVRs that offer monthly and annual plans.
If your TiVo Guide Data is not being updated, you will have to check on your subscription and make sure that you have the right subscription on your DVR that will allow you to have the best streaming edge and all the features like Guide Data.