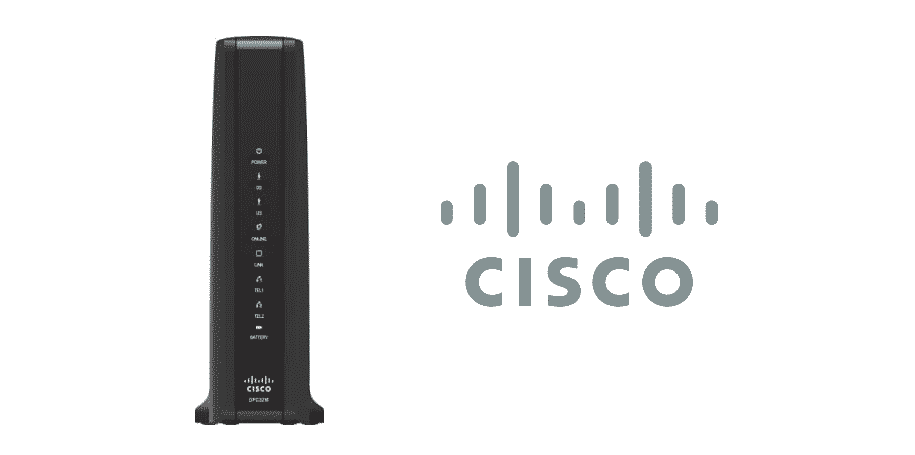 Cisco is one of the most famous brands all across the world, known for their superb quality material that one can get for networking. Cisco makes some of the premium quality equipment loaded with tons of features on it.
Cisco is basically the best thing you can get if you are looking for performance and durability at the same place. They are manufacturing networking switches, gateways, VoIP Phones and a lot more.
Cisco DPC3216 Review
Cisco DPC3216 is one such Cable Modem that comes with the digital Voice compatibility on it. This way, you can ensure to have the best experience for all your domestic needs. It can cover the internet and telephone services both pretty well and you are going to love having the modem around the place. A few things that you must know about the modem are:
Practicality
Let's start from the practicality, and if you are thinking to buy this modem today, it might not be the right choice for you to have. First of all, this is a cable modem that doesn't support Wi-Fi and you will need to get a separate router for that.
This way, your expense will rise quite a bit and honestly, it might not be worth it either, since there are pretty awesome models of Cisco available in the market that can be a much better alternative rather than having this modem for you.
Yet, it comes fully loaded with some features that are enhanced for its time and there was no competitor to having this one back in the days. There are multiple factors that one might want to have a look on, if they are concerned about having this modem off the market, or might find one lying around in the house. So, here is a brief review on all that matters.
Speed
The modem is certainly a great thing to have for speed. There are 16 bonded downstream channels that were maximum at any modem at the time when it was initially released. These channels can easily support data transfer rate for downloads up to 500 Mbps and that is a pretty good number if you are looking at some mid-level ethernet connection that you want to use at your laptop or PC that you have at your home.
Not only that, but there are also 4 bonded upstream channels as well that have data rates up to 120 Mbps. These data transfer rates allow you to enjoy a better experience for your networking needs and you can easily manage to have the right upload and download speed on the internet connection that you are using. This way, there are no problems at the modem end, as it gives out the speed that it promises.
Connectivity
Connectivity is the best part that one can get on the Cisco Modems, routers and other networking equipment. This one has the DOCSIS 3.0 embedded that is backwards compatible with DOCSIS 2.0, 1.1, and 1.0.
So, you are not going to face any sort of issues if your network or other equipment is running some older version. Moving forward, the DOCSIS provides compliant support for both IPv6 and IPv4 depending on what protocol your ISP is running at. It has an expanded tuning range from 82-1002 MHz as well, allowing you to have the networking edge over all sorts of networks.
The modem gets you two-line embedded digital voice adapter for wired telephone service over the internet, or if you have a plan with your ISP that supports phone service in the plan as well. All those features were quite ahead of their time, and even if you want to design some DIY project today the modem can serve you best.
Aesthetics
Coming to the aesthetics part, it might not look flashy, or techy but gets the right practical design that doesn't look bad either. It comes in a vertical shape and you can keep it on your desk anytime you feel like.
The modem will not take up much space and two-tone LED indicators on the front add to the aesthetics part for this modem. Overall, this would be just the thing that you can need if you don't care about the Wi-Fi connectivity much.