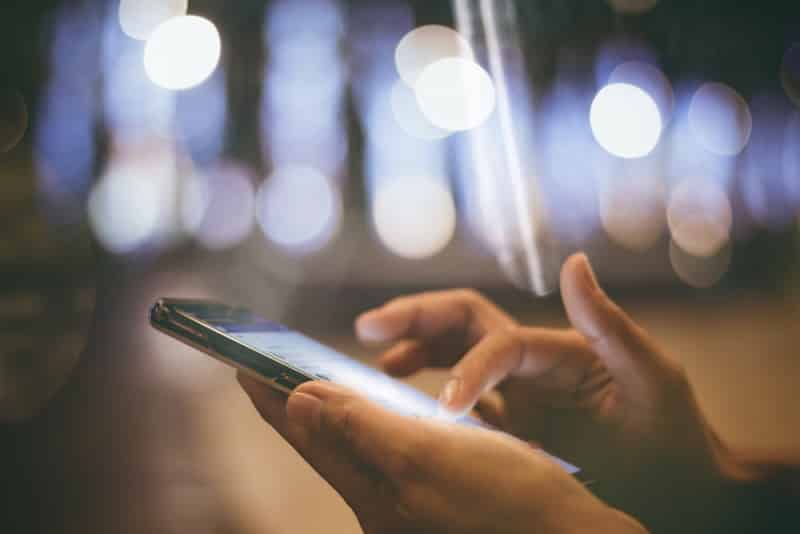 The high speed broadband connection offered by mobile carriers can sometimes require a substantial amount of money. One of the alternatives is to access free mobile Internet from a variety of sources.
In the last few years our society has become increasingly mobile. This is mainly due to the expansion of the mobile device market and the desire of the consumer to constantly remain connected. As a result, there has been an increased number of mobile carriers popping up on a more frequent basis.
In fact, there are so many mobile carriers that it makes it difficult to decide which one accommodates your needs and your pocketbook the best. Depending upon what you require in terms of mobile connectivity, free mobile Internet may be an economical way to stay connected.
Ways To Get Free Mobile Internet
If you are looking to save money while staying connected with your mobile device, here are a few tips on how to get free mobile Internet.
NetZero 4G
Over the last few years, the Internet broadband company NetZero has been making 4G available in more areas. They offer several different mobile Internet plans, one of which is a free plan. To take advantage of NetZero free mobile Internet you should first visit their website to find out if mobile broadband is offered in your area.
The free mobile Internet plan offered by NetZero does not require a contract and allows you to change your plan at any time. NetZero's free mobile Internet plan offers up to 200MB of data transfer on a monthly basis. This isn't much but it is enough to get you online for a couple of times a month. There is no charge for mobile broadband access as long as you stay within the 200MB of data transfer. There is also no activation fee for setting up broadband access.
The only catch to obtaining free mobile Internet is that you are required to pay a one-time fee to purchase one of the NetZero mobile broadband devices. Currently NetZero offers the 4G Stick which is a USB plug and play device that works with your laptop, tablet PC, or Mac notebook to help you access free mobile Internet. You can obtain the 4G Stick for about $49 with no extra charges after you purchase.
You can also opt to purchase the NetZero 4G Hotspot which provides connectivity for up to eight devices that are equipped with Wi-Fi capability. The small 4.5 ounce 4G hotspot works with your laptop, tablet PC, or other mobile device and can be obtained for just under $100. You still get free mobile Internet and there are no additional charges following your purchase of the device.
The following video provides a clear explanation on how NetZero 4G works.
FreedomPop
FreedomPop is a free mobile Internet service that provides you with free high speed mobile broadband Internet with 1GB (gigabyte) of data transfer per month. FreedomPop is backed by the cofounder of Skype and was launched in 2012.   The service is offered on Clearwire's WiMAX network and the LTE network. In some areas the service is offered on the Sprint network.
In addition to offering free mobile Internet, the FreedomPop offers prepaid mobile broadband Internet plans as well. When you use FreedomPop, the service offers a case for your iPhone which allows you to access free mobile Internet with 1GB of data transfer for the free plan. If you use the free service, you are not required to pay for the case. However, FreedomPop requires you to leave a deposit that is refundable when you return the case.
In addition to the free mobile Internet plan, you can also opt to use the Freemium plan where you receive specific services for free and then pay an inexpensive amount for additional data transfer. FreedomPop will also allow you to earn points to receive more data transfer via the use of social features which are included with the FreedomPop service. The social features also allow you to share data with other users.
FreedomPop offers three different mobile broadband devices to connect to a high speed 4G service. You can choose from a USB device known as the Freedom Stick-Bolt which provides you with Internet access from any USB connection, the Freedom Spot Overdrive Pro that places a 4G hotspot in your pocket, or the Freedom Spot-Photon which is a 4G Wi-Fi hotspot that is capable of accommodating high speed broadband connectivity for up to twenty different devices. The refundable deposit applies to all devices and is FreedomPop's way of preventing misuse of the devices and problems with FreedomPop users reselling the devices for a profit.
If you find the price of the FreedomPop hotspot we mentioned above out of your reach, the company recently announced that it is offering a hefty discount on pre-owned hotspot devices that are certified and bundled with 2.5GB of free data for 30 days. You also receive free Internet at no additional cost under the Basic Plan using the Sprint 3G/4G WiMAX network.
FreedomPop has been establishing other partnerships outside of Clearwire such as their partnership with Sprint, to extend the range of high speed Internet access services. To find out if FreedomPop is available in your area, all you need to do is go to the FreedomPop website, enter your zip code and email address, and then check for availability.
The following video provides a visual representation of how FreedomPop works.
Smartphone Hacks
Depending upon the type of smartphone you are using, you can create a free mobile Internet connection using your smartphone and your PC. This helps you avoid getting involved with lengthy data contracts while accessing a high speed connection. In order to create a mobile Internet connection, you must have a smartphone that is equipped with Bluetooth.
Once you have your Bluetooth-enabled mobile phone and PC all set, the first step is to enable the Bluetooth on your phone by accessing your phone Settings and selecting Discoverable to allow your cell phone to locate your PC. Then go to your PC and access the Control Panel by clicking on Start on the main toolbar of your PC's desktop and choosing Control Panel from the menu. Once the Control Panel window opens, click on Bluetooth Devices to allow your PC to search for your cell phone.
Once your PC identifies your cell phone, it will prompt you to enter your Personal Identification Number (PIN) or password you established when you configured your cell phone at purchase. If you do not have a PIN code or password, there is usually a default number you can enter which is listed in the manual that came with your phone.
Once you have successfully entered a Personal Identification Number, in the Bluetooth prompt, go back to the Control Panel on your PC and then click on Network and Internet. In the new window, click on Setup or change your Internet connection to establish a connection to your cell phone. Click on Connection and then Setup a Dialup Connection to start the connection setup wizard.
The setup wizard will walk you through the process of establishing the connection. In the wizard settings, click on Standard Modem over Bluetooth and then enter *99# in the box next to Dial-up phone number. When you are prompted, use the word 'web' for both the user name and password and provide a name for the new connection. Once you click on Next, you have established free mobile Internet on your cell phone.
Additionally, here is a way to get free unlimited 3G/4G data on your smartphone.
Also, here is a way to access 3G Internet on an Android phone. Although the video author moves through the process a little slowly, it will provide you with a general idea of how free 3G broadband connectivity is achieved on an Android phone.
Overall, NetZero and FreedomPop are your two primary sources for acquiring free mobile Internet. If you are lucky enough to have access to these services in your local area, you can save a bundle on charges incurred by wireless cellular carriers.