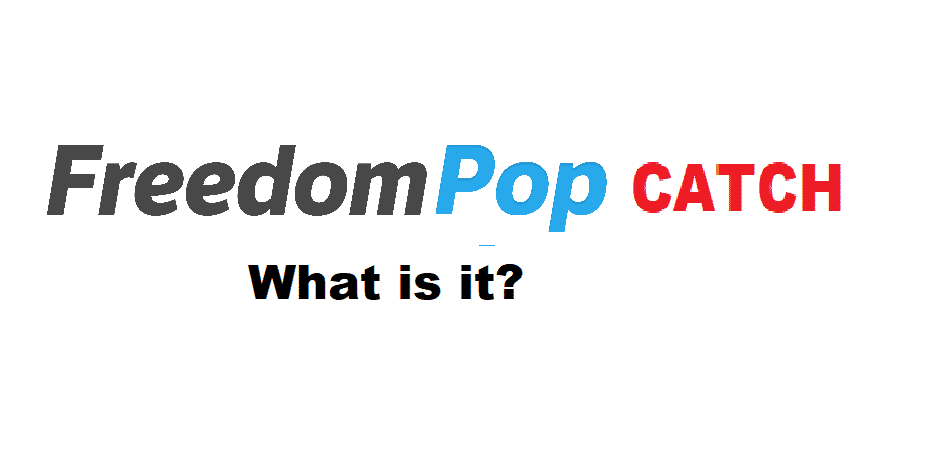 We might sound too obvious, but free stuff usually has multiple strings attached. Usually, the free stuff is designed to persuade you to buy something. Even with free apps, you will get annoying ads, and you've to pay some fee for an "ad-less" experience. So, FreedomPop came up with an almost free plan. We said almost because it is pretty limited.
When it comes to FreedomPop catch, you need to be aware of the pitfalls. To be honest, FreedomPop has inculcated clever terms and conditions that people don't bother to read. So, if you want to access free and satisfactory services, you need to be careful. The FreedomPop catch is an apt choice for people who can track consumed incentives, such as text messages and calling minutes.
It is advised to use this plan as a trial option to see if you are able to save the bucks. The best thing is that there are no contracts involved, but if you don't have an active Wi-Fi connection at home, we wouldn't suggest using this plan. In this article, we are sharing in-depth details about FreedomPop Catch, so you're clear if it's worth a shot or not!
FreedomPop – What Is It?
This is the mobile network operator, using the Sprint and AT&T cell tower. Currently, they are offering free unlimited text messages and calling minutes. In addition, there is free Wi-Fi, international calling minutes in 60 different countries, and accessibility for millions of hotspots. However, these services are available for FreedomPop phones only.
FreedomPop Catch – Everything You Need To Know
Now, the catch is that FreedomPop is free for the first year, but there are multiple limitations involved. To be honest, this bundle looks like a freemium model that comes with limited free services. Then, you will be asked to upgrade the plan. This usually happens in the form of add-ons (data). Well, some people have been calling it a scam, but in reality, they have unrealistic expectations from the free plan.
The free plan is suitable for people who don't have higher consumption needs. This is a viable option if you understand the ins and outs of the plan. In addition, you need to be vigilant about data consumption for each month. This clearly means that you need to regularly check the data consumption and status.
The Incentives
With FreedomPop Catch, you will get 500 text messages, three hours of call minutes, and 200MB internet data. The data is pretty limited, which means you cannot stream Netflix. Once you run out of data, you will be charged $0.02 per MB data. This cost seems negligible, but if you start watching Netflix, you might need to pay those bluebills.
However, if you have a huge social circle, you can earn 10MB for signing up for one person for a free plan. Even more, you can earn more data by taking surveys or downloading the specific software (find information upon the FreedomPop website). As far as mobile phone compatibility is concerned, all you need is an unlocked phone to sign up for this course.