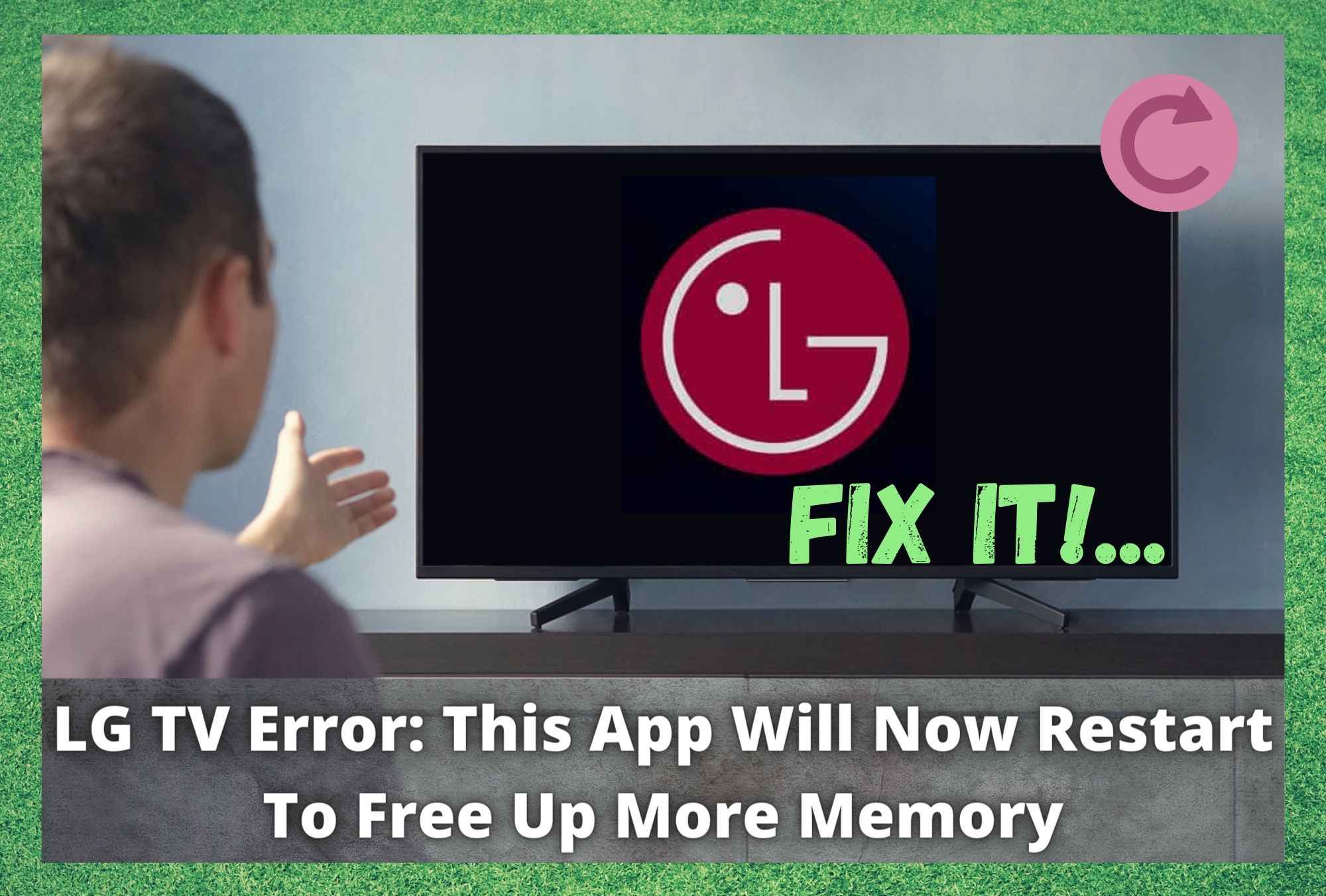 At this point the LG brand is well-known enough that we don't really need to explain what they do. They've done all of their own talking in that regard, proving themselves more than adept at supplying the world with high quality and reliable TVs. 
Sure, they may cost a little more than a lot of their competitors, but it is more than a fair trade-off considering the build quality that you're getting. 
Overall, we have rarely ever had to put together a troubleshooting guide for the LG brand, but no brand can be totally perfect. That's just not the way that tech works, unfortunately. Eventually, something is always going to give. 
In general, these issues are just the result of a minor bug or glitch and can easily be fixed by even the most novice of you out there. The "this app will now restart to free up more memory" problem just happens to be one of these issues. So, seeing that it is incredibly annoying and can be easily fixed, let's show you how it's done!
Watch Video Below: Summarized Solutions For "This App Will Now Restart To Free Up More Memory" Error on LG TV
How To Fix This App Will Now Restart To Free Up More Memory LG TV
1. Try giving the TV a reboot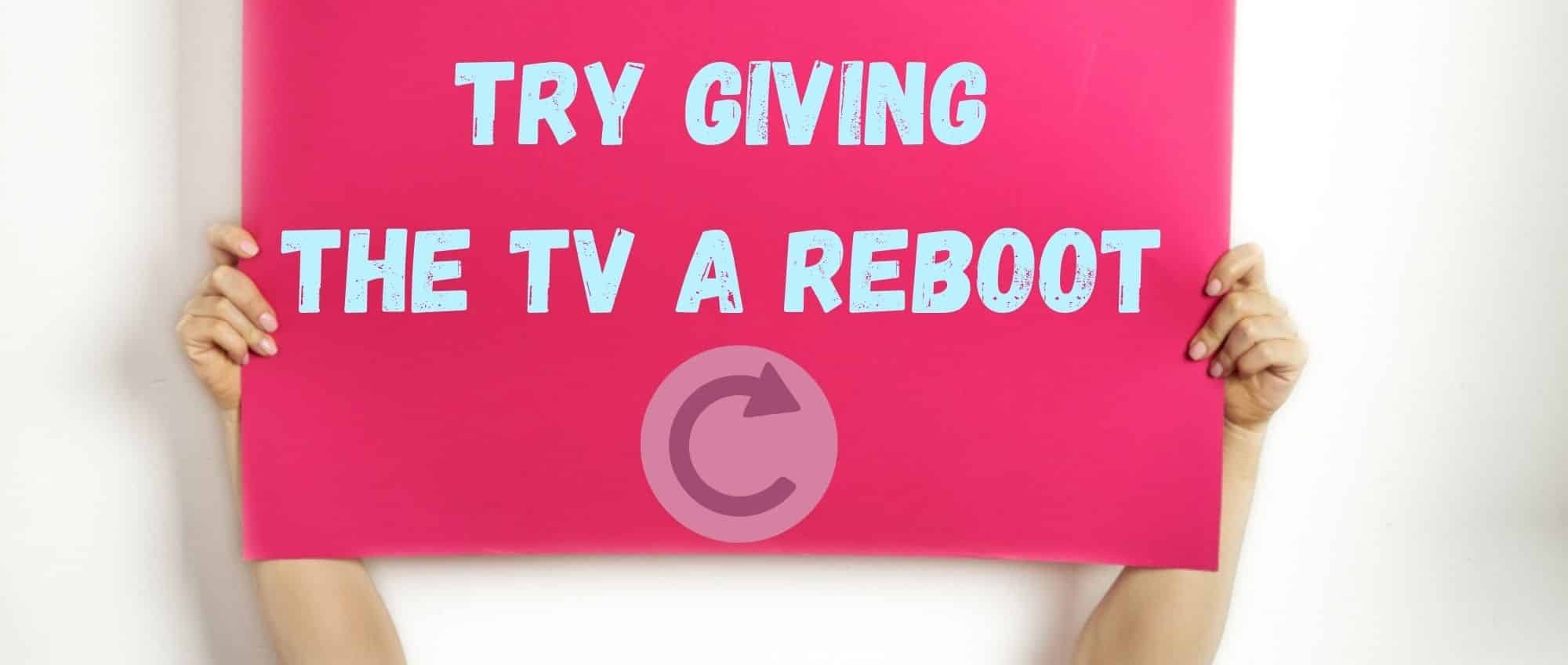 As we mentioned above, the issue is more than likely to be the result of a minor bug or glitch that is hampering the TV's performance. Sometimes, all it takes to clear these out is a simple reboot. The process for this is really simple. 
All you need to o is unplug the TV from its power source. Then, just let it sit there doing nothing for a minimum of 20 seconds. After that, the TV can be switched on again. That will be enough to fix the issue for more than just a few of you. If it hasn't, not to worry – we will just need to try something else. 
2. Connect the TV to the net using the Ethernet port
One of the best things about smart TVs is that you rarely need to think about their connection to the internet. You just set it up and it's good to go – no need to hook it up directly using the Ethernet port or anything like that. 
Most of the time, this all works totally fine and without any errors. However, there are a lot of errors that can crop up when you are using a wireless connection. 
That is why we would suggest that you hook it up directly, using the Ethernet port. When using this, the connection that you have will be much more stable and faster too! The main point of this exercise is to prove a point. If the TV is now working totally normally, it was the wireless connection that was to blame.
If it isn't, the problem is likely to be at the end of your internet service provider. The most likely result is that your connection via the Ethernet port will cause the connection to be strong enough that your apps will work perfectly. 
3. Reset the TV to its factory settings
If the issue still hasn't resolved itself, we think that the root cause will just be a really stubborn glitch that is clinging on to the system for dear life. Though the reboot above can clear some of these out, this method is much more effective. 
The only reason that we didn't suggest it straight away is that there is a downside. A factory reset will clear out any changes to the settings that you have made. Essentially, your LG will be like it was the day it came into your home. 
With that in mind, the factory rest can be performed by opening up the settings on the TV and then go into the option that says support. In this tab, you will then need to go into the "general" tab and then into the reset option. 
From here, all you need to do is "reset to initial/default settings" and then confirm your action when prompted. This will begin the process. You don't need to do anything else. The TV will take care of all of it and reboot when it is done.
4. Check for updates of the software version
LG TVs are fairly high-end and complicated devices. As such, there is a team of dedicated professionals working away in the background, constantly making sure that the software is up to the task of running its more complex functions. 
Because of this, there are frequently software updates that will need to be installed on your TV to keep it pristine. If you miss a few of these over time, the performance of your TV can really begin to suffer. 
The good news is that there is a new update out that will fix all of these issues for you in one fell swoop. Simply check for updates on your TV and make sure you have the most recent version. 
5. Make sure you don't have too many apps
When you get the "this app will now restart to free up more memory" notice on an LG TV, it could simply be the case that you have too many apps on there that are taking up too much memory. 
What we would recommend that you do is go through your selection of apps. Have a look at what you use and what ones have simply become redundant and forgotten about over time. Then, simply delete the ones that you don't need anymore. 
This clears out a whole load of memory space and will allow your TV to work better and faster. For bonus points, make sure to also delete the settings of the apps you are removing from your LG TV's WebOS. That's extra free space again.
6. Make sure that there is sufficient background space
This tip is for those of you who have only noticed this problem beginning after the recent download of an app. This new app may have barged in and cause the configuration problems you're currently having. 
It could also just be hoarding too much space in the background, causing everything else to simply crash. If you have just noticed these issues after a recent app download, delete the app and you will probably notice that the issue is gone. 
The Last Word
Unfortunately, that's all we have for this fix. If you have tried all of these and haven't had any luck, we would recommend that you get in touch with customer support to try get the problem fixed. 
While you are talking with them, make sure to let them know everything that you have tried to fix it yourself. That way, they will be able to find a solution for you much quicker.