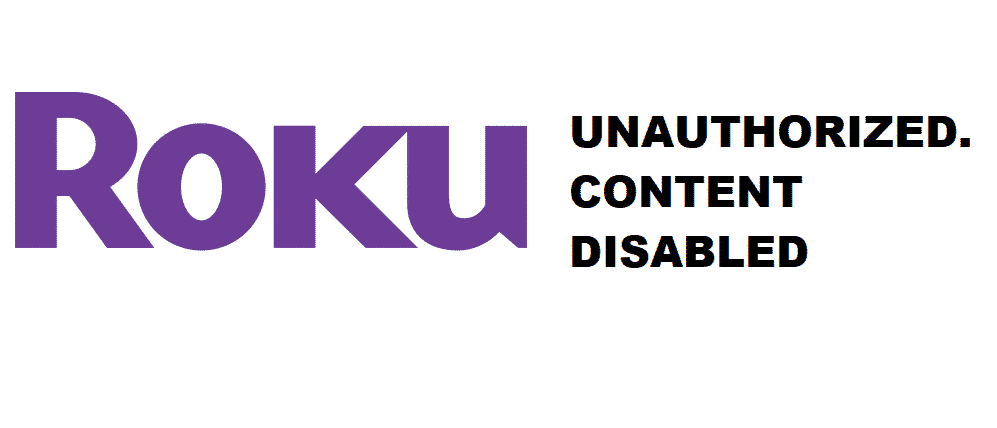 Who does not want to get a device that ensures them access to thousands of channels on a single click on this earth? If you also need such a connection, then get a Roku device as soon as possible. But, like any machine, you may also face some issues while operating the Roku device.
These issues may be severe and may cause disturbance when you try to watch your favorite TV shows. These issues may vary, but the most irritating of all of them is HDCP unauthorized content issue. It is one of the most common problems you need to give this article a good read.
What Causes Roku HDCP Unauthorised.Content Disabled
If you are a Roku user and have been facing HDCP-related issues, here we have brought some of the best solutions. All of the answers will assist you in getting rid of your Roku HDCP unauthorized content disabling. There are many solutions, but here some of the best solutions include:
Most of the time, you do not even know, but you are running a Roku TV with a loose HDMI connection. This one of the main reasons why your Roku TV is showing HDCP unauthorized content disabled.
To resolve this issue, the first thing you need to do is unplug both your HDMI connector's ends. After it, wait for at least 30 seconds and then plug in both of your HDMI cord connectors to Roku device and TV. Push them firmly so that you do not have to face this issue again.
Once done correctly, turn on your Roku device and the TV. Try playing the video again, and you will be able to run your video content.
If the issue is related to HDCP unauthorized content, then the problem is either with your HDMI cable or the device socket. To resolve the problems, the only thing you need to do is change your HDMI cable. Most of the time, you do not know that your HDMI cable is damaged because it looks fine from the exterior.
But how will you know that the issue is with your HDMI? It is as simple as breathing for an average person. If you have put the HDMI cable firmly and still the problem is not resolved, then, first of all, try to put it in different sockets because the issue may be with your device or TV sockets. If the problem if not solved yet, then it is sure that the HDMI cable is damaged.
You need to replace the HDMI cable and place the new one firmly, and we are sure that you will get rid of this issue properly.
Conclusion
If you have been facing HDCP unauthorized content issues, this article would have solved your problems. The article has covered every aspect that you needed to know. Try the methods as mentioned above and let us know about your experience. If you still face any difficulty, then we are waiting for you to leave a comment.