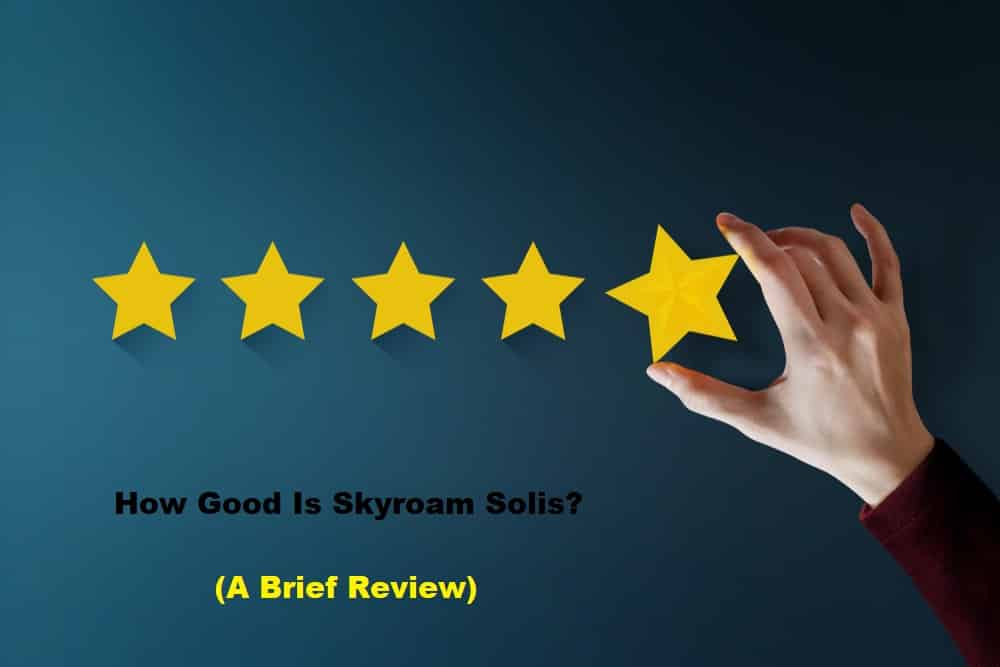 Staying connected to a reliable and high-speed internet has become the ultimate necessity for users, but internet connection becomes a hassle when you have to go out or travel. This is because the majority of people install internet routers at home for a wireless connection, but there is nothing that can provide an uninterrupted wireless connection once you are out of the home. For this reason, we are sharing this Skyroam Solis Lite review as it's a reliable choice for people who need a mobile hotspot to connect their multiple devices to a wireless connection!
Skyroam Solis Lite Reviews
This is an orange device that looks like a hockey puck and has become the handiest option for people who want to stay connected to the internet while traveling. For instance, you might need the internet for browsing through social media, uploading your touristy photos and videos on social media, and finding your way through Google Maps. In addition, it's a great way of staying connected to family and friends back home without using a local SIM card.
It can be used to connect over ten devices at once, so you can have an uninterrupted internet connection on all your devices. It works in more than 135 countries around the globe, and the performance is exceptional in urban areas. However, some people have had issues connecting the mobile hotspot in secluded areas, but once the connection is established, the performance remains exceptional.
1. Features
The mobile hotspot has been connected with three LED indicators on the device's bottom, so you can gain information about the cellular signals, data transfers, and Wi-Fi. The hotspot device needs to be charged, and the charging is complete when the lights glow in white color. The best thing about this hotspot device is that you can use the app to set up the account and scan the device's QR code to establish the connection.
Also, when you order this device, you will get a USB cable for charging the device, but it's short for many people. In addition, it has a perfect size, which means storing the device will be extremely convenient, and you won't have to worry about portability
2. Plans
There are different data plans available for Solid Lite, and you can pay for daily as well as monthly options. In addition, you can pay for as many internet GBs you use. The 1 GB plan is pretty affordable, and it's usually very less for people – which plan you choose totally depends on your consumption. Usually, the 1 GB plan works fine for using WhatsApp and a few Zoom meetings. The device itself costs around $119.99, but you have to purchase the internet plan separately.
The daily plan costs $9, while the monthly plan costs around $99. You can also get the monthly subscription with which you get 1GB of data only for $6, but this price is only for US users. Secondly, there is an option to rent the hotspot device for $8.99 if you want it for a day. The rental fee also includes unlimited data, and you can also get it shipped to your home. The best thing about Solis Lite is that there is no throttling or data caps.
3. Design
This is a compact hotspot device that measures only 3.5-inches and can easily fit your pocket. There is a power button on the top as well as a vertical LED indicator strip that helps gain information about the data transfer, connectivity, and battery level. Moreover, there is a USB-C port on one side of the device that's used for connecting the charging cable to charge the device. On top of everything, it has a camera as well as a mic and speaker that helps use the voice assistant.
4. Battery
This is a battery-integrated device which means you can connect the charging cable to use the hotspot on the go. Once fully charged, the device works for over 13 hours, and you can even connect your phone through the cable to charge your phone (yes, it can work as a power bank).
Pros
Amazing internet coverage
Unlimited LTE data for some plans
Reliable battery life
Connects over ten devices at once
Cons
Cannot connect third-party cables for charging
Overall, it's a great choice and promises great internet coverage as well. So, just control your internet consumption, and you will be able to have an affordable mobile hotspot connection!