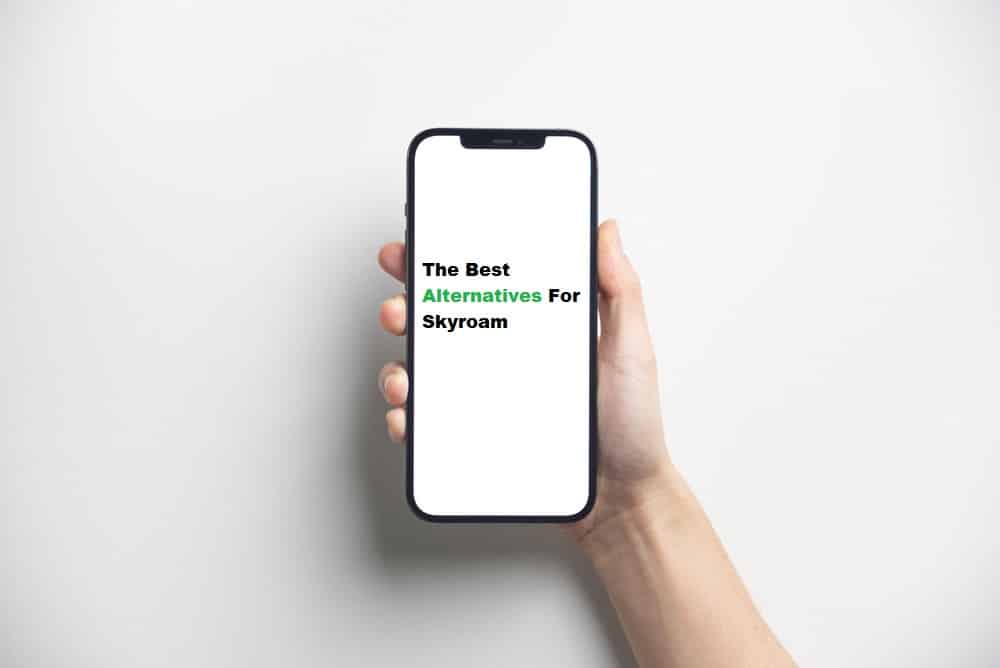 If you are trying out ways to get an unlimited wireless connection while traveling or going around the town for work, we are sure that you have heard about Skyroam. Truth be told, a reliable wireless connection is challenging to achieve when you are out, and it becomes an absolute nightmare since work depends on the internet. For this reason, people choose Skyroam, but it has a limited internet speed issue that makes it an unreliable option. So, let's see what can be done about it!
The Best Skyroam Alternatives
Skyroam is a portable internet device that offers a worldwide internet hotspot service to make sure everyone has access to a secure and high-speed wireless connection. Since there are no subscriptions and one can opt for the pay-as-you-use model, it has become a popular choice. However, when you consume 500MBs of data, the speed is reduced to 2.5G from 4G/LTE, which slows down the internet speed. For this reason, people look for Skyroam alternatives, and we have reviewed some of the best ones for you!
1. GlocalMe G4 Pro Mobile Hotspot
If you intend on traveling and want a reliable mobile hotspot device, you can depend on GlocalMe G4 Pro. It is one of the best ways of staying connected to the internet wherever you go. It has been designed with cloud SIM technology, so you don't need to worry about sticking to a specific network provider. This hotspot can be used in more than one hundred countries with your local SIM card.
When you sign up for the first time, you can get free 1GB of internet data, and you can use the data wherever the device has signaled. As far as the speed is concerned, you get 50Mbps of upload speed and 150Mbps downloading speed. To be honest, the speeds aren't very great, but it's enough to browse social media, make calls, check emails, and send out emails. It can be used to connect over five devices, and since the device has a 3900mAh battery, it will last two days easily.
2. KuWFi 4G LTE Unlocked Hotspot
This is one of the most affordable choices for people who need a mobile hotspot, but you will have to compromise on the aesthetics because the device has a quirky or childish design. However, the performance is versatile, and you can opt for different browsing speeds. That's because it can be used with AT&T, SpeedConnect, Redzone Wireless, UScellular, and LTE Sprint.
The performance is exceptional, and it will connect through an 802.11n network, with which the peak internet speed is 150Mbps. The hotspot device weighs around six ounces and has a slim design, which means it can be easily put into the purse, backpack, or pocket. All in all, it can be connected to over ten devices, but more devices will reduce the bandwidth.
3. Netgear Nighthawk MR1100 Mobile Hotspot
Netgear is also a great choice for mobile hotspots, and since it's an industry-leading company, you can be assured about the quality and performance. It's the fastest hotspot option available, and you can depend on it for a speedy wireless connection. This mobile hotspot weighs around nine ounces, and the display screen is pretty intuitive, promising an easier setup.
There is a 5040mAh battery, which means you can use it for a day without worrying about the speed. It has the most durable battery, which easily supports over twenty devices. The best thing about this mobile hotspot device is that there are USB-A, USB-C, and Ethernet connectors. The Ethernet connection port can be used to create a wireless connection through the wired connection.
On top of everything, you get around 512MB of storage, which you don't get in other mobile hotspot devices. Also, if you are an AT&T user, you can get great discounts!
4. Inseego 5G MiFi M2000 Hotspot
It doesn't matter if you want internet access for traveling or at home; this is a great hotspot device available that supports a 5G network. It supports various internet bands, ranging from low-band 5G, 7-band aggregative, and mid-band 5G. As far as the internet speed is concerned, it depends on the location, and it ranges from 300Mbps to 500Mbps.
On the other hand, if you are in rural areas, the speed will be 4G/LTE, but even the 4G/LTE connection is 10x faster as compared to other hotspot devices!