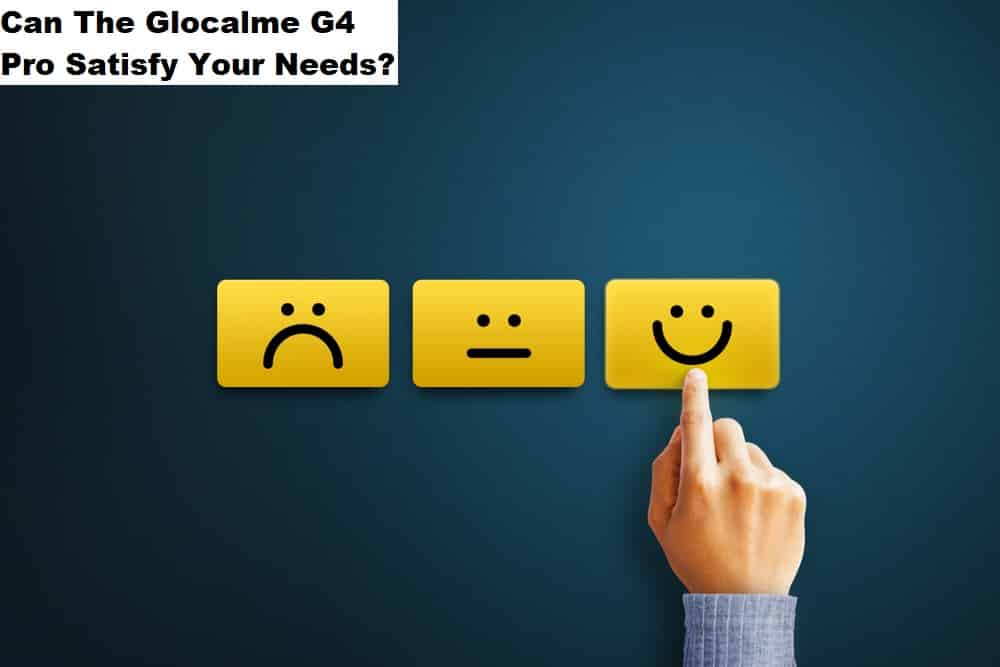 Mobile hotspots are an excellent way to provide broadband connections while commuting in areas where a reliable and stable connection is unavailable. Many companies offer their cellular hotspot products to provide great services to users, one of which is the GlocalMe G4 pro from the GlocalMe service providers. If you are looking for dependable hotspot devices to enjoy an established connection wherever you go, this article will provide you with a general GlocalMe G4 pro review to highlight its major aspects and features.
GlocalMe G4 Pro Review
1. Specifications:
GlocalMe G4 pro has incredible Wi-Fi speeds and broadband features, making it one of the best options in the cellular hotspot device market. This device is capable to deliver up to 150Mbps download LTE speed and up to 50Mbps upload LTE speed which makes it quite a deal for users who demand good Wi-Fi strength in their hotspot devices. Moreover, G4 pro allows its users to connect up to 10 devices simultaneously to the network.
In addition to that its 3900mAh battery with up to 12 hours of battery life makes it an excellent choice for users who work extra hours on the network. Furthermore, the Android 7.1 operating system on your G4 pro ensures a fast and glitch-free experience on your device. It supports 4G LTE and has coverage in over 140 countries, allowing you to have a personalized experience with your device in your area.
2. Design And Hardware:
With the dimensions of 5.35 * 2.84 * 0.47 inches, this device has an amazing 5 inches LED touch screen similar to a mobile phone. This gives the device a more modern touch. Its responsive LED screen makes it easier for the users to set up and control the settings of the devices with ease. Coming to its ports, the G4 pro has one USB-C type port for effective charging with a USB 2 port with improved functionalities. These features add up to make the G4 pro an amazing alternative to Wi-Fi devices.
3. Features:
The G4 Pro has some amazing features that will help you personalize your broadband experience. G4 pro has a sim-free feature which means it can operate without inserting a sim card into your device. It ensures steady connections and prevents network congestion with its roaming-free feature. Moreover, this hotspot device efficiently supports full frequency bandwidths for a more stable and continuous network connection. In addition to that, its easy user-friendly interface helps to set up your device in minutes without making you go through complicated procedures. It also offers the GlocalMe app to manage and monitor your data consumption as well as provides you with great data plans to upgrade your network.
Furthermore, you can enjoy traffic protection in your G4 pro hotspot which diverts unnecessary traffic so it does not reach your device to ensure protection. You can get a secured internet connection on multiple devices Moreover, G4 pro offers 24/7 customer service to address your issues anytime and make sure that you get your device-related queries answered.
4. Frequencies:
If you are wondering on what frequencies your GlocalMe G4   pro operates then you may be delighted to hear that your G4 pro can efficiently support FDD 1/2/3/4/5/7/8/9/12/13/17/18/19/2 and TDD LTE B34/38/39/40/41(120M) bandwidths. This means that you can get single as well as multiple frequencies for uplink and downlinks. These frequency bandwidths ensure a great network performance to give you a reliable and consistent connection. Extending the Wi-Fi features of the G4 pro device it supports 802.11 b/g/n which means you get a maximum data transfer speed of 11Mbps at the 802.11b, 54Mbps data transfer at the 802.11g, and a theoretical maximum speed of 300Mbps across the 802.11n. These data transfer rates offer amazing broadband speed and a reliable connection throughout.
Conclusion:
Keeping in view the characteristics and specifications of the G4 pro hotspot device, this device is capable of delivering you high-speed internet as well as data protection using the security protocols. Therefore, if you want a dependable, fast, and consistent hotspot device with a good capacity then the GlocalMe G4 pro hotspot is your way to go.