A study shows that ROKU TV dominates over 25% of the Smart TV market in the US. You can find it installed almost in every household around you. Delivering content to multiple platforms and providing excellent support are the main goals for ROKU TV services.
Once you make ROKU TV your first choice in TV streaming, the appeal to switch to other TV brands fades. Moreover, ROKU TV offers unbelievably affordable packages that include cutting-edge gadgets and accessories, such as smart speakers and portable streaming devices for your home. It is no surprise that ROKU TV is well-received by consumers.
Jackbox Games
Jackbox Games is an online digital gaming platform that offers a wide variety of multiplayer games. Tag your friends and family along for a fun time as Jackbox Games supports a maximum number of 8 players.
With a focus on good quality time, Jackbox Games releases easy-to-play collections of games tailored for parties and family gatherings. Other than action-packed recreational games like drawing or charade, Jackbox Games also offers light-hearted trivia games. With this intention, you don't have to be a hardcore gamer to experience the fun of gaming.
Jackbox supports cross-platform gameplay where all games are compatible on Steam, PS, Xbox, Nintendo, Apple TV, Amazon Fire TV, Epic Games, Android TV, App Store, and more. Simply choose your preferred gaming platform and make your game purchase at Jackbox Games. After a quick download and setup, your game is now ready for your amusement.
Jackbox on ROKU
Unfortunately, it doesn't work with ROKU TV. (Even though Jackbox Games claims to be compatible with all digital platforms. Hmm.)
ROKU TV is a TV streaming device by default. Therefore, its built-in firmware does not support other third-party applications such as Jackbox Games.
However, if you still want to make it work for your gaming experience, there are some tricks that you can use to find a workaround and be able to play Jackbox Games on your ROKU TV.
1. Using a Chromecast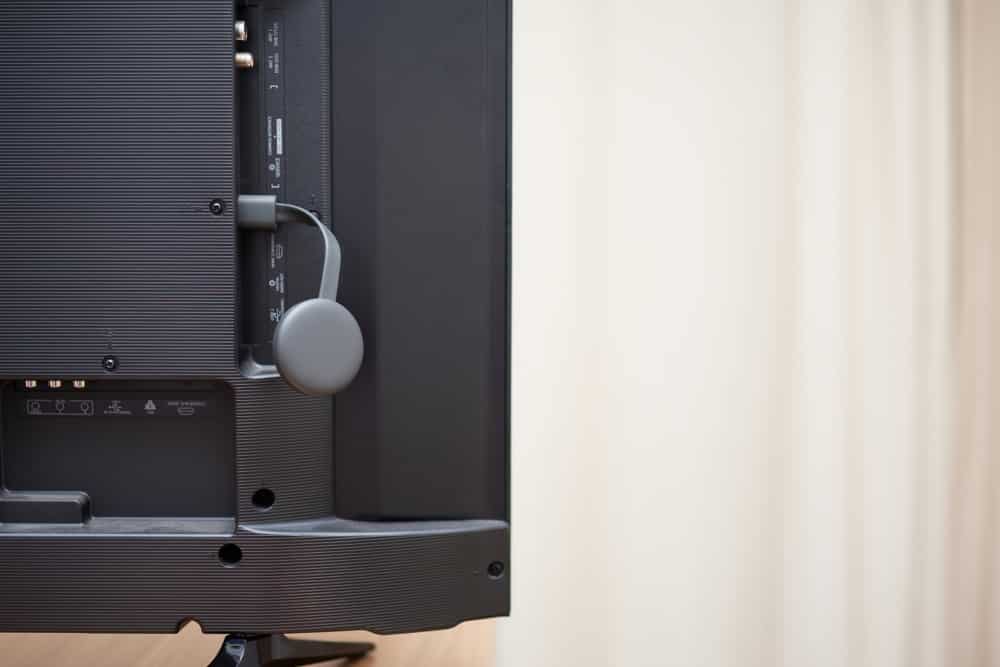 Unless you are a technician by profession or a tech enthusiast, you wouldn't notice the HDMI port that is pre-installed at the back of your ROKU TV. The HDMI port serves as a digital connection point to other devices such as Chromecast.
Chromecast is a third-party streaming device by Google that allows users to project their phone screen on their ROKU TV via its screen share function. After a successful connection to both your ROKU TV and phone, you can use Chromecast to play Jackbox Games on your big screen at ease.
Just skip the inconvenience of connecting wires and complicated device setup by using a Chromecast where everything is done wirelessly. Welcome to the new high-tech era!
2. Using an HDMI Cable to Connect Alternative Platform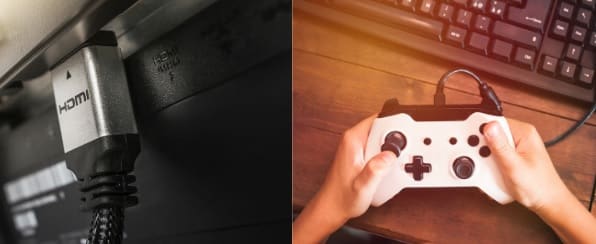 Instead of purposely going out of your way to buy a Chromecast in store, you can use your existing gaming consoles as alternatives, such as PC, PS, or XBOX. Your gaming console comes with an HDMI cable, where you can connect it to your ROKU TV.
After that, install Jackbox Games on your preferred gaming console then you are done with the setup. This will allow you to play Jackbox Games on your favorite controller and keyboard while enjoying a big-screen experience simultaneously.
This is the safest and most recommended method for you to enjoy those games on a big screen if you own a ROKU TV.
3. Get an Android Emulator
In the event that you own neither of the devices mentioned above, you can download and install an Android TV Emulator on your ROKU TV instead. An Android TV Emulator is a software that allows your TV to behave like an Android device.
Since Android OS is a versatile operating system on the market, this can make playing Jackbox Games on your ROKU TV possible for you. There are numerous third-party sources available online, however, this suggestion may cause issues such as security, compatibility, and performance that can affect your TV. So, download at your own risk.
Let us know in the comments below if any of our suggestions helped. If you found a better solution to the problem, do let us know as well because sharing is caring. To all gamers, good luck have fun!