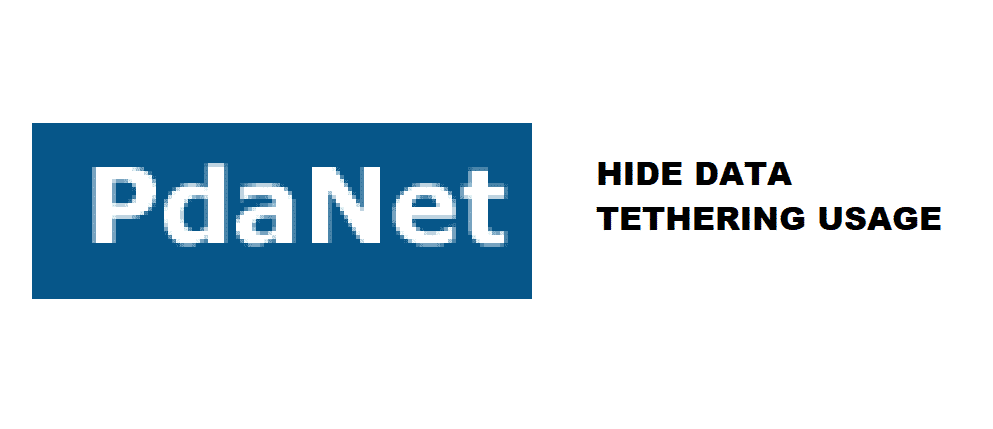 Tethering mobile data is always the best choice when your current location is quite far from the place where the internet supply is consistent. However, a major issue arises when your security and protection gets targeted for tether usage. Few tethering services have been helping several users to have the internet connection at most unreachable services such as the countryside etc.
PdaNet is one of those services that especially Android users can enjoy. Many of those users often ask if PdaNet hides tether usage or not. For this, we have articulated several valuable details for the readers. Stay with us if you want to know multiple methods to use PdaNet without your tether usage being exposed.
What Is PdaNet?
PdaNet is a popular Android application that establishes the internet connection of your Android device with any of the Desktop/Laptop. It depends that whether if you own the other device (to be connected) or not. PdaNet simply makes the connection quick and easy between two sources.
This Android application is highly encouraging for users who are unable to normally share an internet connection without paying extra services to have their cellular data connection established for remote use.
How To Hide Tethering Data Usage With PdaNet?
When it comes to stay hidden and save your data usage from being exposed to internet networks, PdaNet plays a major role. It not only provides you the internet speeds that you deserve but gives you the entire security to enjoy as much data as you require while staying hidden. You are guaranteed that your tethering usage would never come to the surface.
Having this application and using it as many times as you need is quite simple. However, you would need to fulfill some essentials to work out with this application. Here is the description:
PdaNet Requirements:
You would require:
Windows PC or Mac,
USB Data Cable
Steps To Hide Tether Usage With PdaNet:
Here are some quick and easy steps that would help you take the matter in your hands:
Install PdaNet in your active mobile phone from the Google Play store.
Download the PdaNet desktop application on your Windows PC or Mac.
Start running the application.
Now open PdaNet on your active phone.
Look for the Activate USB Mode box.
Scroll down to the option of hiding Tether Usage.
Click on Hide Tether Usage.
Start connecting your phone to your PC via USB data cable.
However, if you want to use the PdaNet with being anonymous you can simply open the option in the Wireless Settings option of your phone. Although, there are very few chances for you to get your hands on the protected tethering services.
Furthermore, if your network carrier is continuously throttling the option of tethering, it means that it doesn't allow you to use this service.
Conclusion:
People living in remote locations usually require fast internet services but they remain unable to get it because of their slow cellular data speed. PdaNet application can hide tether data usage. Above mentioned steps are easily doable