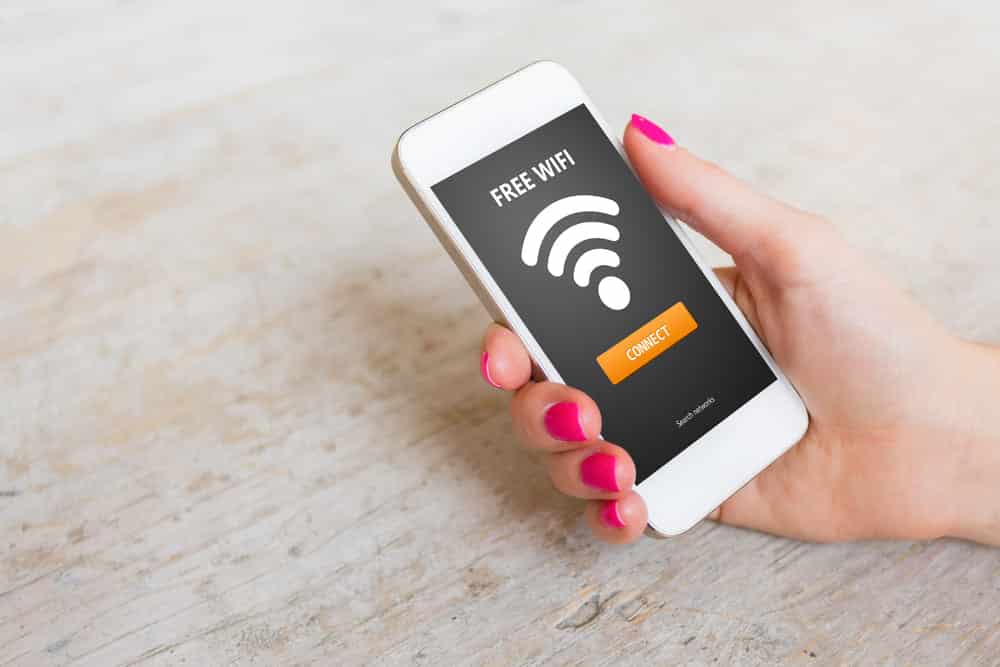 The concept sounds a bit absurd, and yet hopeful as at times you have stuck away from your home or office and you are on a limited data plan or no signals at all. At such times you wish that there might be some application that can give you WiFi for free. The concept of an app that gives you WiFi is theoretical and there are no such applications that can give you WiFi without the presence of a WiFi or cellular network. The topic is not easy to summarize and we will be explaining the in-depth concept of applications that can make it possible for you to use WiFi without any hassle.
App That Gives You WiFi
Is It Possible to Get WiFi Through An Application?
There are certain applications that can help you get WiFi if you are stuck somewhere and want to use the Internet without exhausting your mobile data. Such applications do not have the capability to create a virtual WiFi network for you out of the thin year.
So, you can say that it is not possible for you to get WiFi out of an application alone for you. However, there are certain applications that can help you with getting access to WiFi. These apps can be of two types and there are certain possibilities attached to hem as well. To get a more in-depth insight into these applications and how they work, let's have a look at those types of applications that can help you get WiFi.
WiFi HotSpot Applications:
WiFi requires to have an active internet connection. In most of the latest devices, you get the option to share your cellular data with another device over WiFi easily. The feature is known and marketed as a WiFi hotspot. While most of the devices come with an in-built interface that allows you to enable the hotspot and share your cellular data connection with other devices over WiFi. However, the complication with those features is that you have to enter the details and configure all the settings manually. If you are not tech-savvy, it can be a troublesome affair for you.
To help you with such issues, there are hotspot applications available that will allow you to control all the WiFi hotspot related settings with a much user-friendly interface. These apps do not bring anything on their own but provide you with a convenient interface that can allow you to control all the settings with attractive buttons and bring you ease. Examples for such applications are:
PdaNet+
PdaNet+ is the most downloaded WiFi hotspot app on the google play store. The best thing about using this application is that you will not need to root your device and it can work perfectly with a non-rooted device as well. All you will need is an active cellular data connection and a cellphone that supports WiFi.
With this application, you can conveniently share your Internet over WiFi with other devices like cellphones, tablets, laptops, and more. An additional feature this application provides is that you can connect your device with another one via Bluetooth so you can share your WiFi connection with another device as well.
Portable HotSpot
This is another great application that is available on Amazon and Google Play Store. The application does allow you to share your mobile's internet connection over WiFi. This application has some additional features that make it one of the most favorite applications for users to share their internet over WiFi.
The application allows you to not only share your cellular data, but you can connect your mobile phone to a PC that has an active internet connection and share its internet over WiFi with other devices.
You can also share access to some WiFi network that is saved on your phone, but you don't know the password for it with another device easily.
This type of software only comes handy if you have another device with an active internet connection. However, if your situation is different you will need to consider the second type of applications that is:
This type of application is limited. They cannot create a WiFi network for you out of thin air magically but allow you some extra perks that can help you locate open WiFi networks that are not protected or public WiFi networks that are found in most common public places.
Today, the world is advancing at a rapid pace and you can find an open WiFi network in almost any place. There are restaurants, parks, train stations, and other public places that have a Public WiFi network for people to use.
The problem with such networks is that there are a lot of people trying to get connected with such networks and due to the high volume of traffic on such networks, you might get delayed access, limited access or you might not be able to connect with these networks. Also, if you are lucky enough to be connected with any such networks, the speed can be agonizingly slow.
Free WiFi apps come to the rescue in such a scenario as they allow you a way to get connected to these networks on priority and manage the best possible speed for you. These applications are always active and they will also notify you whenever there is a public network available in your range.
Your mobile will not automatically connect to an open/public WiFi network due to the security threats that might be involved. However, by allowing access to such applications, you can make sure that you are able to connect to any public WiFi network that you can find. Examples for such applications would be:
Wibrate
Wibrate is a free application that works with Android and iOS. All you have to do is download this application and enable the search for public networks. The application will keep an eye on all the public networks available and connect you automatically with the best public network that has good signal strength and internet speed. The application comes handy if you are out a lot and you don't want to exhaust your cellular data plan.