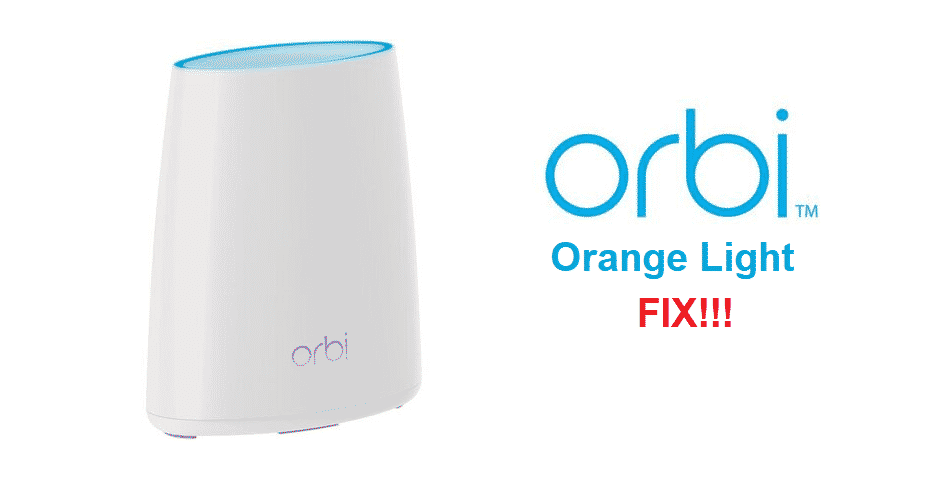 Having an internet connection at your home has become essential nowadays. If you want to use wireless services then you will be required to install a router as well. Netgear is considered to be among the top companies that manufacture telecommunication and network devices for their users. The best router lineups that they have to offer are the Orbi devices.
These have numerous features on them to keep the users satisfied. On top of these, there are also small LED lights given on the Orbi devices that indicate any issues that might be with them. This makes it easy to both identify and then deal with the issue.
Recently, users have been complaining about the Orbi Satellite lights becoming orange. If this happens to you as well, then going through this article should help you out in fixing it.
Orbi Satellite Showing Orange Light
Upgrade Firmware
The first thing that you should check is the firmware version on your Orbi satellite. Netgear has been rolling out updates for their devices which fix most problems with them. On top of this, the updates are also good for keeping your data secured from third-party applications.
You can check the list of updates that have recently been released from the main website of the company. Going through them should tell you which ones you need to install on your device. Make sure that you select the exact model of your Orbi Satellite during this to avoid any further problems.
Aside from this, another recommendation is that you enable the auto firmware updates for your Orbi satellite. This takes out the hassle of having to manually update the device from time to time. Lastly, make sure that you reboot the device at least once after the update so that the files can be replaced completely.
Check Connection Status
Another thing that the user can check is the status of their device. The connection state usually tells you the strength of signals that your satellite is currently receiving. The orange LED usually indicates that these are weak or poor so you must confirm it.
Open the main interface for Orbi on your mobile phone and log in to it. You should then be able to view the connection status for all of your devices. If the signals you are getting are slow then it is recommended that you move your device closer to your modem. This will allow you to get better signals and the error should then be gone.
Use Wired Connection
Finally, another solution for people is to use a wired connection instead. This ensures that the speed you get is full at all times. You can easily set up an ethernet wire from your modem to the router. This process should be feasible for people who cannot move the position of their modems.
Lastly, if you notice that the connection strength that you are getting is strong at all times. But the orange light is still on then you can simply ignore it. The error should go away on its own in some time.