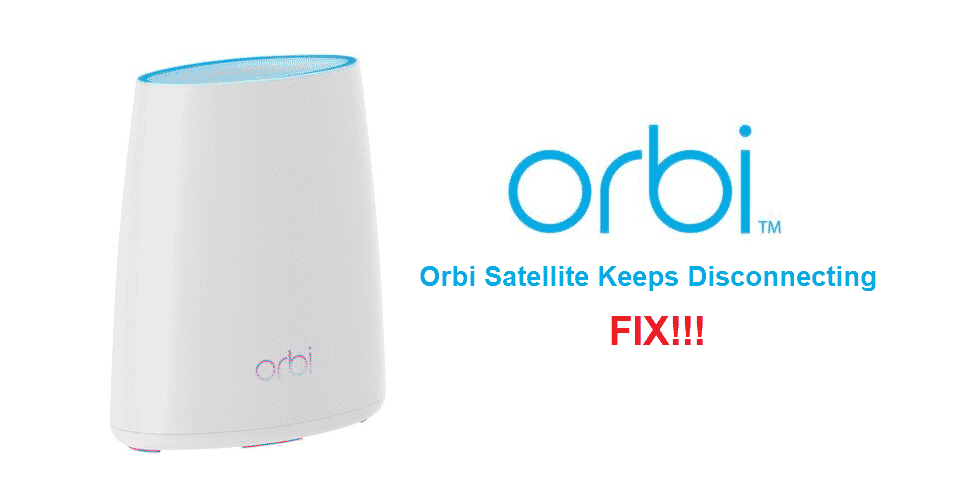 Orbi Satellites are the perfect thing that you can get your hands on to make sure that you are getting the perfect geographical coverage for the Wi-Fi network, along with the speed and performance on the network.
Yet, there are certain problems that you get on these satellites as well and that is not a good thing for your experience with networking. If the satellite or satellites that you are using with your Orbi keep disconnecting, here are a few things that you can try out to fix it up.
Orbi Satellite Keeps Disconnecting
1) Power Cycle
Nothing beats a good old power cycle as it is the oldest leaf in the book of troubleshooting that allows you to fix most of the bugs and errors and this might be helping you perfectly this way as well. You just have to make sure that you are running a power cycle properly by restarting not only the satellite that is causing the trouble, but all the routers and satellites that you have connected on the system.
This is pretty easy to do, and the best way to get it done is to pull out the power cord from all the devices that are connected. After you pull out the power cords, leave the devices for a minute or two and then plug them back in. This will help you out in making it work properly and you will not have to face such problem again.
2) Check Connections
Another thing that you will need to check upon are the connections. There is a possibility that you might have lost connections or anything like that if you have connected the satellite with cables and that might be causing you to have all these troubles.
To start with that, you will have to ensure that the cables are in perfect health and not damaged or have any sort off wear and tear on them. You also need to keep an eye out for the sharp bends and that will help you out in solving the problem for good.
After that, you will need to be careful about the connectors as well and you need to ensure that the connectors are not only clean, but they need to be in the right order and connected properly. The best way would be to take off the connectors, inspect them for all sorts of damages and then plug them back in properly. This will be solving the problems optimally most of the times.
3) Reset
There are multiple complex settings and options that you get on these Orbi systems that allow you to manage them efficiently. It is not easy for you to set all the settings manually right.
So, the best way to get it done would be resetting all the settings to default and that will help you out perfectly in not only sorting out the problem, but it will make your Orbi system work without any errors. The best way to get that done is to reset all the routers and satellites that you have connected to the router at once and then set them all up again.