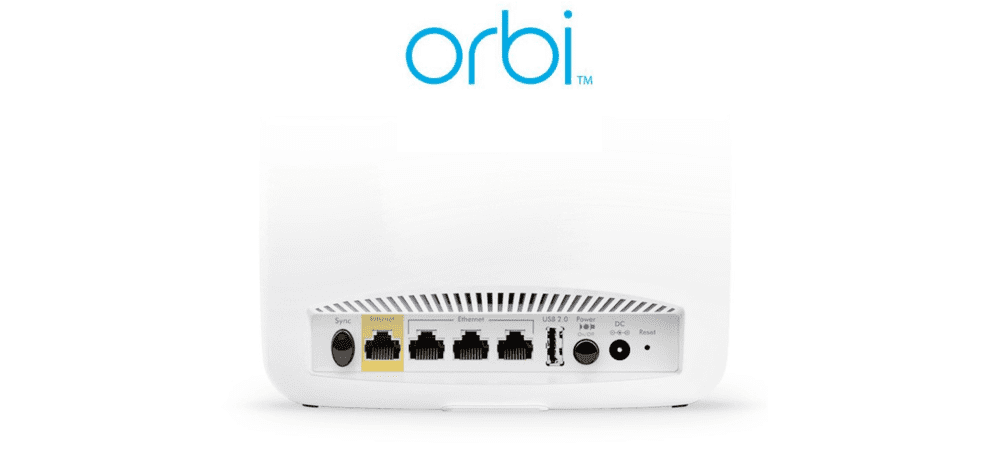 Netgear is a famous brand that manufactures many products related to networking. These include modems, routers, and even satellites. You can easily view all the information about these by opening up the official website for Netgear. Go through the products and select one to find all the specifications for it. The process makes it simple to find a device that will best suit your needs.
You are even provided with amazing features that make the experience of using this equipment even better. While Netgear products have amazing quality, you should note that there are still some problems that can be found on them. One of these is that the Orbi ethernet ports are not working. This might happen to you as well; this is exactly why we will be using this article to provide you with a few troubleshooting steps.
Orbi Ethernet Ports Not Working
Reboot Router
The first thing that you should reboot your device. There might be a problem with the configuration of your system. Usually, files are being stored in routers at all times. These speeds up the loading times for the user. Though, when these get clogged up you can reboot the router to clear these up.
While doing this make sure that you disconnect all of your devices beforehand. If the user owns a modem as well then it is recommended that they reboot it as well. Keep the devices switched for several minutes before powering them up again.
The process is really simple and you should not have much trouble with it. Once all the devices become stable again, you can then proceed to connect them back up with each other. Your entire connection should then start working without any problem.
Check Settings
If the ports are still not working then the user might have to check the settings of their router. Orbi has a setting that disables the ethernet ports on the device. If this has been switched on then that might be causing you to get the problem. Before opening up the configurations, make sure that you check your connection beforehand.
Use another device like your mobile to see if the internet from Orbi is working fine on it. If it is then open up the settings and locate the ethernet port features. Enable the ports from here and save the settings. Sometimes a reboot might be required for all the changes to take place. Once done, you should now be able to start using your ethernet ports without the problem.
Replace Wire
Sometimes the problem persists, in this case, the user will have to replace the wires for their ethernet connection. These can easily get damaged and broken from between. You can confirm this by checking the condition of the wire and notice if there are any bents in it.
If you see that it has been broken down from anywhere then replace the wire with a new one. Make sure that you purchase one that is made of good quality to ensure it does not get broken again. You should then be able to start using your internet connection with the ethernet ports.