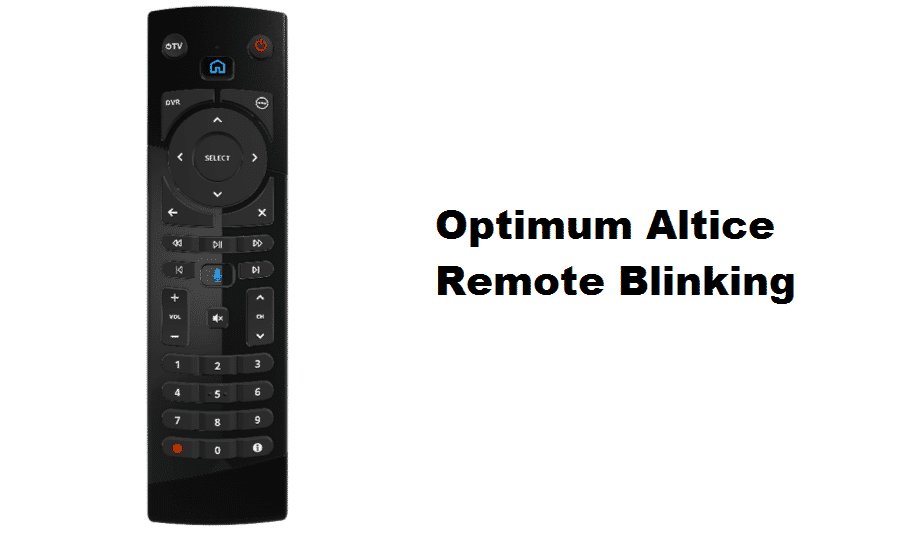 Optimum provides a phenomenal TV service that is one of the best you can get around the US. Their TV service is not only great in terms of coverage, speeds, and features but they also have a technological edge over the competitors. Optimum aims to bring the best possible equipment to all homes in the US. While most budget TV service providers are using entry-level cable boxes and remotes, Optimum introduces intelligent home entertainment technology that elevates user experience.
With Optimum Altice, you get to enjoy premium smart TV features and a smart remote that can be paired wirelessly. With built-in Bluetooth for strong connectivity, the smart remote doesn't need to be pointed specifically towards the Altice box to operate. You can place the box in your closet or area out of sight to keep it safe from children, pets, and dust. The smart remote also offers voice accessibility where users can control and navigate the box by using voice-command.
Optimum Altice Remote Blinking
One of the most common issues that you can get on your Altice smart remote is the blinking light, as known as status light. This issue causes a delay in the remote response time or worse, the remote is not responding at all. First, you must perform basic checks to search what causes the blinking status light. After the initial diagnosis, let's take appropriate steps to fix it. The following are the known fixes found on the Internet so far:
1) Bluetooth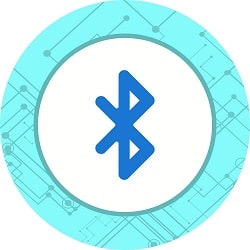 Unlike the common InfraRed (IR) remote, the Altice smart remote also transmits signals through Bluetooth which enables functions like voice command and aim-anywhere functionality. To activate the voice command and start navigating your TV menus and channels, you need to program your remote with your Altice TV box through a Bluetooth pairing process. During the pairing process, the blinking status light from your smart remote indicates that the remote is ready for pairing. Your remote is now scanning for available devices to be paired with.  (Please follow the step by step guide on how to program your Altice remote via the Optimum video tutorial in Paragraph 4) below.)
2) Replace batteries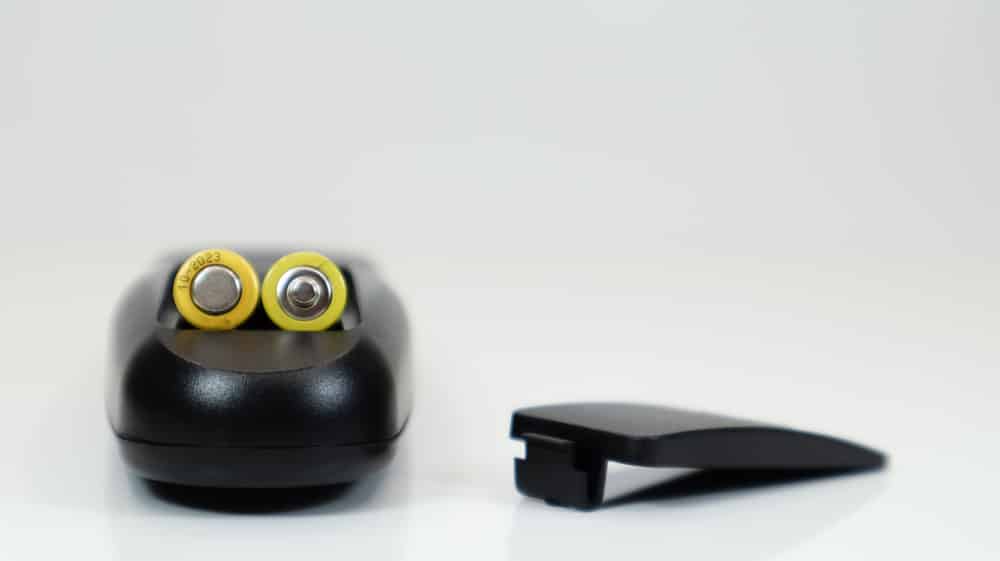 Sometimes, the reason can be straightforward. Your Altice remote is blinking because the batteries are low. The light will keep on blinking at certain intervals if your batteries are getting low. If you are using normal batteries, you will need to replace them. Likewise, if they are rechargeable ones, you will need to get them charged and place them in the remote again. One thing to note is that the light might not go away immediately after battery replacement. You will need to reprogram your remote to the box accordingly. (Please skip to Paragraph 4) for remote programming and Bluetooth pairing steps.)
3) Restart your Altice box
Bluetooth is a great wireless communication technology that is effective for multiple applications, but it comes with its flaws as well that cannot be ignored. Sometimes you will need to restart your Altice box as the signal receiver may be faulty and the input from your remote is undetected. This can cause the light on your remote to blink constantly and you are unable to figure out a way around it.
What you can try is power cycling your Altice box.
First, you take the power chord off your Altice box.
Let it sit for a moment or two.
Then plug it back again.
Once you do that, it will disconnect the box's Bluetooth from all connecting devices. Your remote will be connected automatically after a few seconds and the light should be gone.
4) Re-pair / Re-program your remote
If you have installed the fresh set of batteries and rebooted the box as well, but the light is still there, you will need to re-pair / re-program your remote with the TV box.
For the Altice box, access the 'Settings'  screen from your TV by pressing the 'Home' button on your Altice remote.
Select 'Preference' and then select 'Pair Remote to Altice One'.
After following the on-screen guide from the TV, select 'Pair Remote Control'.
Remember to press and hold the numbers '7' and '9' for at least 5 seconds at this stage.
After successfully pairing the remote, you will be able to see the "Pairing Complete" message on your screen. The blinking light on your remote will cease to appear. This would solve the problem for you and you will be able to use your remote once again.
5) Reset the box
If none of the above solutions is working for you, you will need to factory reset the box to its default settings. Since your remote is being unresponsive, you will need to access the Altice box manually.
First, you must locate the reset button behind the box.
Next, press and hold the reset button for 10-15 seconds until the lights on your box blink and it reboots.
You will be able to get the TV service back in a few minutes of setup. Be mindful that resetting your box will delete existing data settings saved on the box and restart all your services.
6) Visit Optimum Store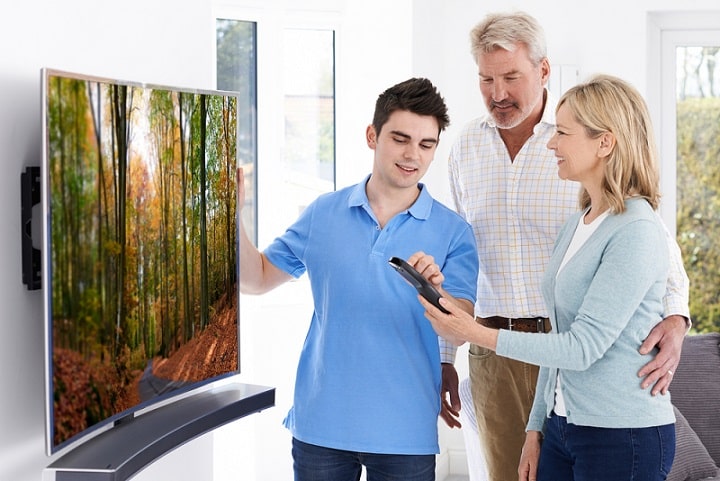 If resetting the box doesn't work for you either, it is time for you to visit your local Optimum Store. A qualified Optimum service technician will be able to perform a thorough check of the issue and diagnose the problem for you. Whether your remote might be faulty, or the Altice box might have developed some issue, it is best that you return the items and exchange them for a new replacement.
Also, another thing to keep in mind is that you need to ensure that you are using the remote sourced only from Optimum. Third-party remotes may have compatibility issues which may cause technical errors.
Do you find the Optimum Altice Remote Blinking troubleshoot fixes above helpful to you? Which troubleshoot method worked for you? Do you have a better way of fixing the blinking light issue that is not listed in the article above? Do share your success story or new discovery in the comments below.