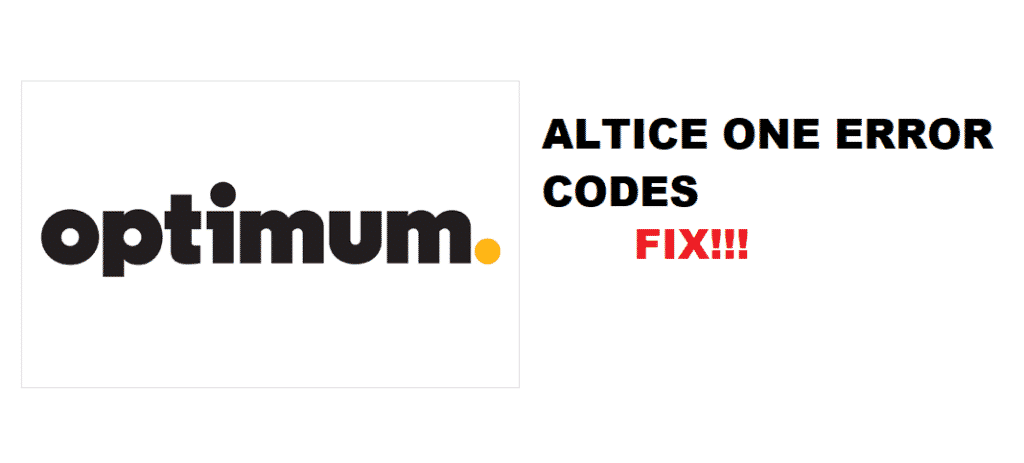 Introduction
There's nothing in this world that can run correctly with no errors. The same goes for Optimum Altice One. There are moments when you find some error codes while trying to reach the desired web page. These errors can vary according to the situation, and if not resolved, these error codes can be very irritating.
If you own an Optimum Altice One, then it is inevitable that you have been through these errors and if not, then consider yourself as lucky. In the article, we will let you know about some of the most common Optimum Altice One error codes and their solutions.
Optimum Altice One Error codes, Meaning, and Solutions
There are various error codes that you may witness while using an Optimum Altice One internet connection. Here through this article, we will let you know about some of the most common error codes, their meaning, and the ultimate solution to resolve these error codes while surfing on the internet.
1. OVB-005- No Internet in the Box
It's one of the most common error codes you may face while surfing with Optimum Altice One internet connection. Most of you may consider it a serious issue, but what looks severe and threatening is never severe. The reason why do you face this error code is that there is no internet in the box.
To resolve this issue, you need to pair the boxes. For pairing, first, check the WPS light. If the light is on, then hold the reset button for a few seconds to reset the device. Now hit on the Wi-Fi protected Setup on the main box and after it, hold it for 3 to 5 seconds, and you will get rid of the error.
2. Error 200- Physical Network Connection Failed
You may witness error 200 while surfing trough Optimum Altice One internet. This error means that there is no physical network, or the physical network connection has failed. It happens when your cables are loosely attached, leading to a failed network.
If you want to resolve this issue, make sure that all the cables connecting you to your modem are correctly placed. If yes, then you are free to surf again with no disturbance faced.
3. NW-1-19- Device Not Connected to the Internet
When you see this error while surfing on the internet, the first thing that must come to your mind is that your device is not connected to the internet. It usually happens that due to less bandwidth, the internet goes down, resulting in the disconnection of your device from the internet connection.
To resolve the issue, make sure that you have a better internet connection and then, while using the internet, look after whether your devices have an internet connection or not. This simple step will resolve your issue.
Conclusion
If you are reading the conclusion of this article, then we are sure that you have already overcome the issues related to error codes of Optimum Altice One. The article has introduced with the solution of the most common error codes of Optimum Altice one. Let us know to weather the information helped you or not. If yes, well and good. If not, then we will help you to resolve your issue.