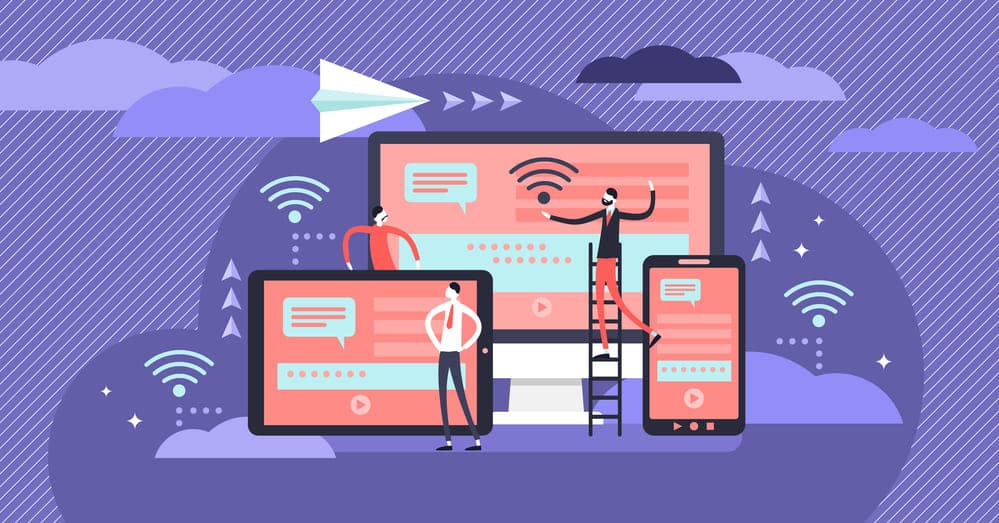 We live in a technologically connected era where most of us are dependent on the Internet. Almost every aspect of our lives can get disturbed when there is even a minor inconvenience in the delivery of the internet. Many people look for several ways by which they can upgrade their internet and extend their network coverage. Connecting multiple internet connections in a single house is the most common practice these days. In this article, we will walk you through some relevant details that would answer all of your queries regarding multiple internet connections in one house. Stay with us.
Multiple Internet Service Providers (ISPs) In One House:
As we have discussed how using multiple internet connections can speed up your overall throughput of the internet and extend your network coverage, just like that using multiple ISPs in one house is normal too. Every American family has this facility now at home. They can independently use two different cable internets on their devices; on their phones and the other on their PCs. You see, how it is very efficient to work two or even more ISPs in one house alongside internet connections.
You Can Have Multiple Internet Connections In One House
With the process known as "multi-homing", you can make several connections work via your main home network if not your ISP services (which we have already discussed).
Direct Method To Use Multiple Internet Connections In One House:
The most direct and easiest way to use two or more than two high-speed internet connections on your in-home network and in a single house is to install a strong router—specifically created for combining objective.
Routers with multi-homing features use multiple LAN or WAN interfaces for internet links. These interfaces tend to handle the load balancing aspects of your internet connection automatically.
However, remember that these types of connections are mostly made in business places where high-speed internet is required in a larger area. It is better that you upgrade your current internet connection rather than having double or more internet connections in one house.
Using Multiple Internet Connections With One Home Network By Double Bandwidth:
With the doubled use of bandwidth, you can easily monitor multiple internet connections on a single home network. We will tell you how. All you would need to do is install two or more broadband network routers. Make sure that each router has its own internet subscription already enabled. It will generally let you use both the established internet connections with one time, in one house. However, the only exception is you would have to use them on different computers. Besides, all home routers do not provide isolated tricks and techniques to coordinate with network bandwidth.
Conclusion:
Having multiple internet connections in one house network only extends your network coverage but it also brings the best out of your in-home network. We have included some ways to do it, hope that you get your queries answered.