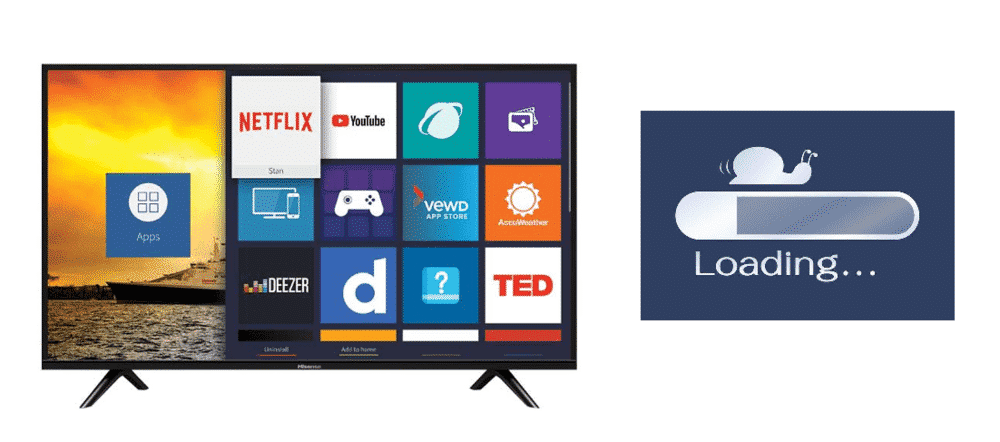 Hisense Infotech is a retailer of electrical appliances. The company was formed in 1969 and has been focusing on electronics manufacturing since then. Hisense is based in China and is a government-owned franchise. As mentioned, they are a retailer of electronic appliances. These include microwaves, ovens, smartphones, and of course, smart TVs.
What is Hisense Smart TV?
Smart TVs are a great improvement for standard television. They allow anyone to enjoy their preferred entertainment. Smart TVs became popular shortly after the first model was released in 2008. Hisense revealed their own version of the device sometime after this.
Hisense's first smart TVs weren't exactly the most popular. However, they made more and more improvements to their TVs. Eventually; they gained popularity and became a good option for those that want to buy a Smart TV.
Like most Smart TVs, Hisense's TVs allow users to stream and download whatever they want. From Netflix to Amazon Prime, users can download most of the popular streaming services available. This means that anyone can enjoy all the great exclusive content offered by said services. Most of the newest Hisense smart TV models also allow users to view live television.
However, without a good internet connection, users will not be able to enjoy most of these services. A slow internet connection causes problems such as de-sync, buffering, low-quality streams, and more. These problems can ruin the fun of watching all your favorite shows and movies.
Hisense Smart TV Slow Internet
Many people have had problems with slow internet when it comes to Hisense smart TVs. There are many reasons why these problems occur. It could be that your router is faulty or your Internet Service Provider could be throttling your speeds. Given below are a few methods you can use to get rid of slow speeds on your Hisense smart TV.
1) Check/Improve your Internet
First things first, check your internet speeds and see whether or not they're good enough. You can check your internet speeds through an application or using your browser. Once you've run the test, check to see how good your speeds are.
If your download speed is anything lower than 10Mbps, then performance issues are imminent. Most streaming services require download speeds of a minimum of 10Mbps to provide video in high quality. If your current internet plan is unable to provide speeds like this, you should improve your plan.
If this is your first time using your Hisense smart TV, try this solution before all the others. If you get download speeds faster than 10Mbps on other devices, try some of the fixes below.
2) Reset your Router/Modem
Sometimes, a simple reset is all it takes to get fast internet again. Turn your modem or router off and let it stay powered off for a minute or two. After a couple of minutes have passed, turn it on the back again. This should help you get faster speeds than before.
3) Reduce Network Traffic
Network traffic is a common reason behind the slow internet on smart TVs. Network traffic is when too many devices are connected to your Wi-Fi. It can also be caused by too many bandwidth-consuming applications running in the background. Disconnecting some of these devices from your Wi-Fi or closing background applications are easy fixes to this issue.
4) Switch to 5Ghz Band
5Ghz bands are a much better option for anyone looking to use streaming services on their smart TV. They provide faster connections at the expense of the signal range. To switch from 2.4Ghz to 5Ghz band, just contact your ISP and they should be able to do it for you.
5) Use a Wired Connection
If all else fails, a wired connection is your best bet to get fast internet speeds on your Hisense smart TV. Wired connections make sure that you don't have to face congested bandwidth and other issues.
Ethernet cables let users form a direct, wired connection between their Hisense smart TV and modem. Slow internet won't be a problem anymore unless your network plan offers a max speed of 10Mbps. You'll be able to access the highest download and upload speeds your internet plan has to offer.