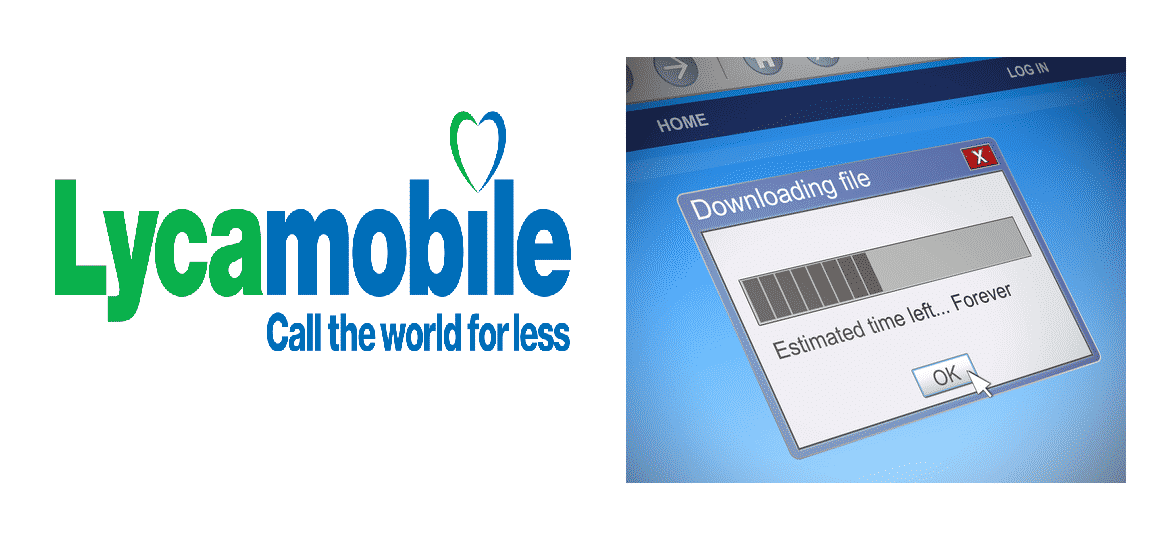 LycaMobile was founded in September 2006 and has its headquarters in the United Kingdom. It is one of the biggest international mobile virtual network operators which works in 22 countries. It has over 16 million customers and aims to build strong connections among friends and family members all over the world. Their goal is to provide excellent quality calls, texts, and data services in economic costs. The services are available in the USA, UK, South Africa, Australia, Germany, France, Italy, and many more countries.
LycaMobile offers 4G LTE internet services to androids and iPhones. It has also introduced a variety of data bundles for the customers. 500MB internet for 30 days is available in 5 pounds. 1GB data for 30 days is available in 7.5 pounds, 2GB data for 30 days is available in 10 pounds and 3GB data for 30 days is available in 12.5 pounds respectively.
Although LycaMobile is determined to provide customers with the best of their internet services complaints are still made regarding slow internet issues by the users. Following are some reasons for slow LycaMobile internet along with ways to solve them:
Steps To Fix LycaMobile Slow Internet:
1. Remove Your Battery And Sim Card
If you are facing internet speed issues, you can also try removing and inserting your sim card and battery again. It will help to refresh internet signals and may help to increase your internet speed.
2. Optimize Your Device
The slow Lycamobile internet speed doesn't necessarily occur because of the troubles with the network. It may also be due to unnecessary applications in your device. You can try cleaning up your phone to get rid of needless items. It will definitely enhance your phone functionality which can help to fasten your internet speed. Sometimes, your devices might also need necessary updates to function fully so you need to get your device updated if you go through a similar issue.
3. Turn Data roaming and Mobile Data On
Many users don't have their data roaming and mobile data enabled. It is important to check the manual settings and make necessary changes if needed to experience the best quality internet speed.
4. Airplane Mode
You can also investigate and locate if your phone is on airplane mode. If you find your device on airplane mode, you can turn it off and detect whether you find a change in Lycamobile internet speed or not.
5. Battery Saving Mode
Battery saving mode in your phone can also cause internet speed to slow down. If you feel your Lycamobile internet is performing slower than usual, you can always make sure to examine that your phone is not in battery saving mode so that it can perform its best. You can disable it if it was previously enabled.
6. Interference of Wifi And Electronic Devices Signals
If your Lycamobile internet is slowing down because of unknown reasons, a possibility can be that the signals might be meddling with other wifi signals and electronic devices' signals. The best option is to relocate your device and trying again.
7. Check for sufficient balance
There are high chances that your Lycamobile internet has stopped or slowed down due to insufficient balance. Make sure to have enough credit to surf the internet with great speed.
8. Disconnect Your VPN
As much as VPNs are known for providing security and privacy, they can also cause the internet to perform slower than usual in some cases. If you are experiencing slow internet while using a VPN, then you can disconnect your VPN to see if this trick works for you.
9. Reboot your device
Lycamobile requires stable 3G and 4G signals to give maximum performance. If you are facing trouble with the internet speed, make sure to refresh your signal by rebooting your system to perform fully. This should solve the problem.
Conclusion
All of the tips described above can be fruitful to solve slow LycaMobile internet issues. But, if someone is still unable to figure out the problem, they may contact customer care and support to get their queries answered through their website or phone number. Although this should be the final resort as mostly one can fix the issue himself.