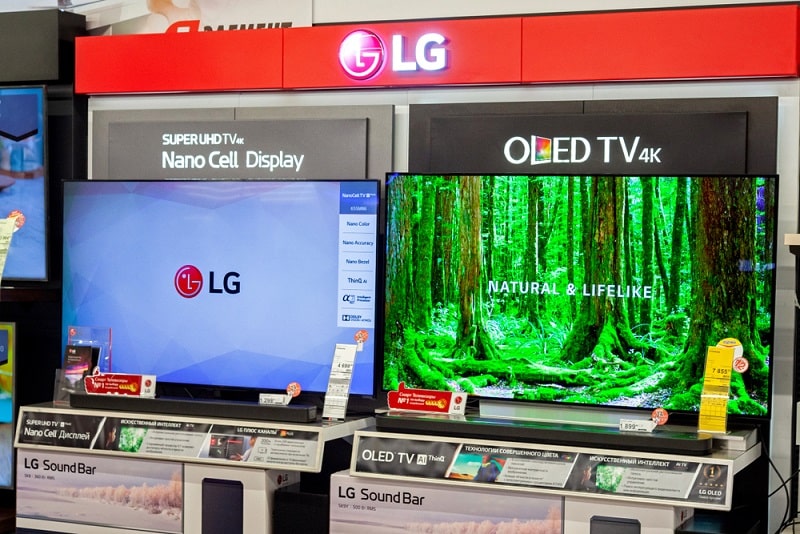 Have you also faced problems while you're streaming your favorite shows or movies on your LG Smart TV? Yes, the struggle is unreal especially when your internet is continuously dropping signals every next moment. It spoils the mood and takes away the thrill of watching the movie that you were so desperately waiting for. The playback buttons keep on pausing every now and then and your movie keeps buffering. All because of your slow Internet connection.
We have prepared for you a guide that will help you get better internet speeds for streaming your favorite shows online on your Smart LG TV. Here's what you should know about your LG Smart TV slow Internet issues.
Steps To Avoid Slow Internet On LG Smart TV
1. Reasons For Buffering
The most common reason because of which you suffer buffering during streaming your favorite shows is slow speed internet. Your internet speed plays a very important role in providing you a better streaming experience on your Smart LG TV and slow speed internet may cause buffering.
2. Interrupted Internet Connection
Your internet connection often gets interrupted during its way to your device. There are several physical barriers that cause these interruptions including your household furniture walls and other electrical appliances. These interrupt your connection and slows down your internet.
3. Heavy Network Traffic
Another important reason that causes your internet speed to slow down is heavy Network traffic. All your neighbors might be using the same channel to access the internet as you are which causes huge Network traffic on your internet channel. This causes the buffering of your TV programs on your smart LG TV.
4. Router Issues
It is also possible that the router which you are using to access internet services might be compromised which causes your internet to slow down. Or it might have some other connection issues or configuration problems. Either way, you will face buffering well screaming your shoes on smart LG TV.
5. Device Version
If you're facing speed issues with your internet while streaming videos on your smart LG TV, there might be some problem with your device. It could be a configuration issue or your device might be old enough that it cannot handle your high-speed internet.
6. Troubleshooting Buffering Issues
The amount of data that is downloaded ahead of the video to ensure that the playback doesn't stop whilst streaming is called Buffer Data. During online streaming, this buffer data loads in the background on your Smart LG TV to prevent buffering. This requires fast speed internet to download ahead of time on your TV.
7. Avoid Peak Connection Period
You can avoid peak connection periods when there's huge network traffic on the internet that you're using. You can stream your shows at some specific time of the day like late after midnight or early in the morning when there are low chances of facing network load.
8. Close Proximity
If your smart LG TV and your home Wi-Fi router devices are in two separate rooms, this might cause connection interference. So, place both of your devices in close proximity to get better and faster access to internet services. By reducing the distance between devices, the chances of your internet to suffer slow speeds also reduce.
9. Updated Devices
Always use the latest version of the device if you want the best internet speeds. Your streaming experience will be affected by as much as 20 – 30% if you're using an older outdated version of the device. Both the router as well as your Smart LG TV should be upgraded from time to time.
10. Ensure Better Connection
You can use a wired connection to ensure establishing a better fast speed internet connection between your Wi-Fi router and your Smart LG TV. A wired connection is considered better than the wireless one because it transfers signals faster through a conducting wire. Moreover, there are fewer chances of facing any interruptions or interference.
Conclusion
We hope that you will be able to solve all your LG Smart TV Internet Slow speed issues by following the above mentioned simple instructions. Buffering and slow speed internet connection are two really irritating problems but they are not impossible to get rid of. Feel free to drop any questions regarding your internet connection or your Smart LG TV.