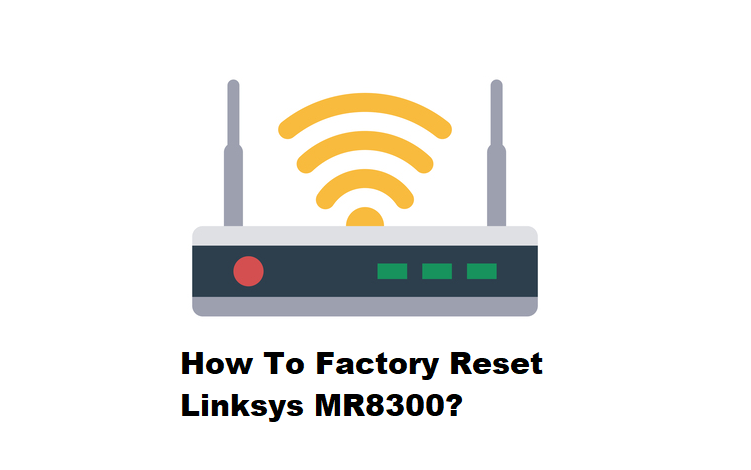 Most users come with a query regarding the Linksys MR8300. More specifically, they have asked about how they can factory reset the Linksys MR8300. To learn more about this in detail, we will be using this article to give you an in-depth guide about resetting the router. So, if you are someone who has been wondering the same thing, then be sure to keep on reading through the article!
How To Perform A Linksys MR8300 Factory Reset
It is often sometimes that your router may not be able to perform efficiently, due to overheating and excessive use. Therefore, factory resetting your router may help to troubleshoot common network issues. You can perform manual and software resets to restore your router's customized setting to factory defaults. Following are the steps to perform a factory reset on your MR8300 router.
Manual Reset:
To perform a manual reset, ensure that router is connected to a power supply and is turned on
Locate the reset button at the back of your device
Press and hold the reset/power button of the router for a few seconds
Release the button until the light of the router dims out
Your router is successfully reset when you see a bright red LED light display on the device.
Software Reset Using Linksys Cloud Account:
To perform a software reset o your MR8300 router make sure that you have set up your router using the Linksys app. Once you have configured your router through the mobile app you can access your router's troubleshooting interface to perform a software reset on your router.
To do the recommended procedure you need to perform the following steps
Go to your web browser and type the default IP address 192.168.1.1 in the address bar
Click on the Mobile image on the screen
A login screen will appear. Enter your cloud account credentials.
Click the sign-in button
When the router's dashboard appears on the screen. Navigate to the Troubleshooting tab
You will find a Diagnostics tab right under the troubleshooting tab
Under the factory reset option, click the reset button.
By clicking this button you will restore your router to its factory defaults
Note that by performing these factory resets on your MR8300 router you will wipe all your customized network settings, including the usernames and passwords. You will delete all your personalized Wi-Fi settings and your router will return to its factory state.
However, it is not advised to perform a full factory reset on your router firsthand. If you are experiencing connectivity and range issues with your router, it is recommended that you reboot your router first. Rebooting the router refreshes the memory and clears all the accumulated cache files that reduce router performance and typically resolve network issues. If rebooting does not solve your problem, proceed to reset your router.