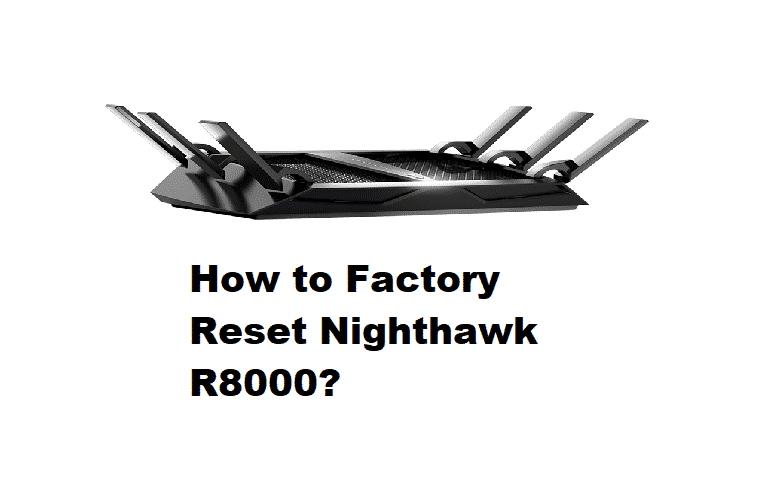 NETGEAR is one of the best networking equipment manufacturers in the world. Their devices such as routers and modems are considered to be high-performance and they are pretty durable as well.
These routers from NETGEAR are pretty great for all the applications that you might have on your minds such as gaming or anything else that needs some more processing power on the router end and the speed as well.
R8000 is one such router from NETGEAR that is exceptionally great and you can get the best experience of networking that you might be seeking out of it. That is why you will need to do some things to ensure that you can keep that experience.
Factory reset is one such thing that you can do to reset your router to the default settings. That means, you can turn your router to the default configurations that were there on the router out of the box and that doesn't only fix a lot of problems for you, but it will also be able to allow you an opportunity to configure the router from scratch and fix it according to the way you would like it to be.
How To Factory Reset Netgear R8000?
Factory Reset
As it is common knowledge, that a factory reset configures all the settings on your router or the modem to default. It does the same for your R8000 as well, but there is a lot more to it that you will need to understand.
That means, your R8000 router will be as good as new and that will also be clearing out any settings that it has on it. Now, these settings might be causing you some trouble, or you might be having slower speed or low performance on the network and you can easily fix them up using a factory reset.
However, you will also need to keep in mind that it will not only be resetting the settings but all the preferences on your R8000 router as well. That means, you will need to configure the SSID, encryption, and all the settings on it as well.
That might be a lot of trouble to deal with, and you will need to make sure that you know what you are getting into before trying a reset and you need to be prepared with that.
If you are wondering how to reset the R8000 to factory settings, there are two ways of doing this, and here is what you will need to do.
Software
The software option is pretty convenient if you have placed the router somewhere difficult to access as you will not need to physically access it if you try a software factory reset on it. The option is available with R8000 and all you will need to do is make sure that you have the access to router's admin panel.
You will need to log in to the router's admin panel using the credentials and that will definitely be helping you out to reset it under the settings.
You just need to have the default SSID and encryption password for the router as well, because you will need to connect with the router again using the PC or some other device. Not only that, but you also need to know the router admin panel access credentials to access the admin panel to configure all these settings again on your router.
Hardware
Now, if you are unable to get access to any of the credentials or you are having some trouble with the admin panel login on the R8000, you will need to try the hardware reset and that is pretty easy as well. You will need to locate the reset button right beside the power cord and the power button and keep it pressed for 10-15 seconds with the router still connected to the power.
Once you get that sorted out, all the lights will flash on your R8000 router. After that, you are not going to face any problems at all and the router will reset. Now, this might take a while as the router will not only reset but will also check on the firmware updates. After the router resets perfectly, you can configure it according to your choices.