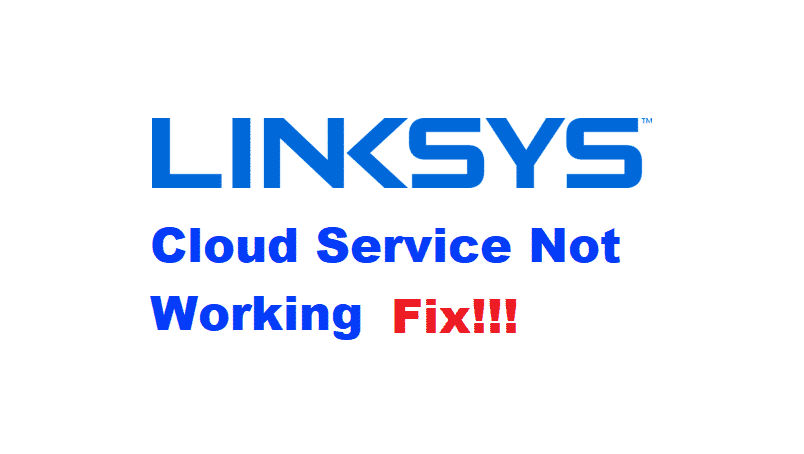 Networking companies have a lot of competition nowadays. Although this may be the case, some of these firms have come up with many interesting features which make them come on top of the list. Including this, it also makes their products easier to use. Considering this, Linksys is one of these companies which has implemented cloud technology on their latest routers.
This a completely free of cost service which allows the users to have access to their online storage, making them able to share files and media with their family and loved ones easily. However, some Linksys users have run into the error of cloud service not working on their devices. If that has also happened to you then here is how you can fix it.
How To Fix Linksys Cloud Service Not Working?
Update Application
The Linksys Smart App is the software used to access the cloud service in most cases. If your application is not updated to the latest released version then this might be the cause of your error. To fix it simply browse the internet for the latest version of this application.
After you have found it, download it on your device. Uninstall the older software from your device and then proceed to install the new one. After this, make sure that you restart your device so all the cache files are deleted and all the temporary files are replaced.
IPv6 Related Error
Another reason for this error can be that you might be running into an IPv6 error. This indicated that your network is having trouble trying to establish a connection with the cloud. You can solve this error by disabling this option. Start by logging into your router's settings.
The default username and password for your device will be 'admin'. If that does not work then try to enter the same password and username you use while connecting to the network. Then open up 'Router Settings', followed by 'Connectivity' and then finally 'Internet Settings'.
After this locate the IPv6 tab and open it, you will see that it might be enabled on your device. Select disable to turn it off and then make sure to save your settings before closing the window.
Same Name on Several Devices
Sometimes users might have used the same IP address or name trying to configure their router with cloud service from multiple devices. One quick way to fix this is to switch off all of the devices you used to configure the router. Then turn them on one by one and this should fix your problem. In case it doesn't then use the network tool provided in the cloud's settings.
This tool will allow you to change the name of all the connected devices. Keep in mind that each one of the devices is using a different name. Save your settings after changing the names and then restart your router. After your router turns back on it should be able to work flawlessly with the cloud.