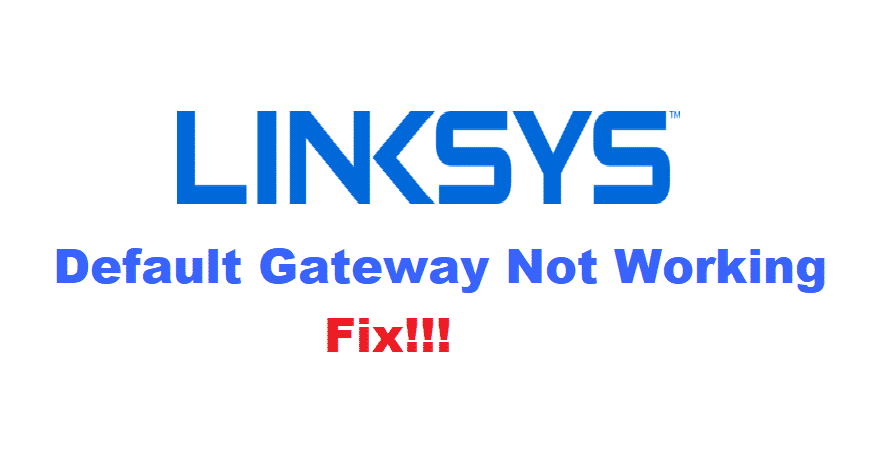 Linksys is a popular networking company based in America. They are mostly known for selling hardware related to networking. For instance, these products include both wireless and wired routers, equipment used for VoIP, video cameras for wireless internet, network systems for online storage, and much more.
One of the reasons why they are so famous in the U.S is primarily because they extend their services to both homeowners as well as businesses. Their products are solely made to serve the consumer market. The company was founded all the way back in 1988 but has been acquired by Belkin.
How To Fix Linksys 192.168.1.1 Not Working?
Most routers have a local IP address, also known as the default gateway. Through it, the user is allowed to open a web interface where he can configure his router's settings. The default gateway is usually 192.168.1.1. However, we have received reports from certain users that their Linksys 192.168.1.1 is not working.
This is precisely why today; we will be taking an extensive look at the problem. We will be listing a number of ways on how you can fix the problem. So, let's get started!
Your Router May Have A Different Default Gateway
One thing that you need to keep in mind that it is not necessary that every router has the same default gateway. Plenty of routers may have a slightly different default gateway. For instance, instead of 192.168.1.1, it may be 192.168.0.1 (this is just an example, you will have to figure out your router's default gateway by yourself).
Similarly, users also have an option to change their own default gateway. It could be that someone in your home has already changed the default gateway of the router. If not, then the default gateway should be listed at the back of your router. One way you can easily figure out your default gateway is by running CMD as an administrator. Simply paste the following command and note down your default gateway:
cmd /k ipconfig /all
Reset Your Router
In case the first step does not work, we highly recommend that you try and reset your router. Doing so should allow all of your router's previous settings to wipe out. In order to reset the router, you will have to press and hold the reset button for at least 30 seconds.
There should be a light indication on your router that should tell you that you have successfully reset your router. After you're done, the default gateway should start working on your browser.
Ensure That You're Using the Correct Login Credentials
Before one can access a router's default gateway, he must always login to his router. Most usually the login credentials are mentioned at the back of your router. However, anyone who has access to the network can change the login credentials.
This leads us to believe that there someone may have changed the router's login credentials. In either case, you need to make sure that you enter the correct login credentials.
Contact Customer Support
If you find that none of the above-mentioned steps are working for you, then what you need to do is to simply contact customer support. Doing so should allow a professional from their team to be able to help you further.
The Bottom Line
Following the 4 steps mentioned in the article should help you successfully resolve Linksys 192.168.1.1 not working issue.