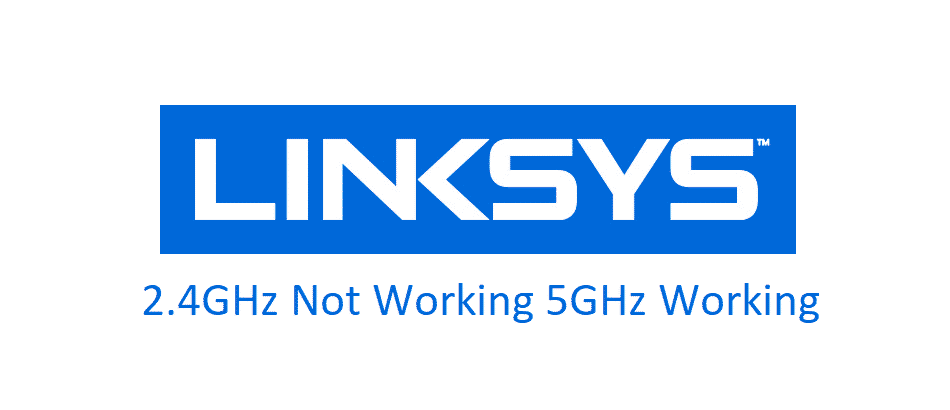 Linksys router is mostly dual-band. That means they can work on both frequencies like 2.4GHz and 5GHz and you will not have to worry about a thing. With that, you get the right option to run them at dual-band at times, or you can choose among them and get the best-suited frequency for you. If you are unable to make the 2.4GHz work, and 5GHz is working flawlessly, then here are some things that you will need to do.
Linksys: 2.4GHz Not Working 5GHz Working
1) Try enabling 2.4GHz only and Disable 5GHz
The first thing that you should be trying out on the router is to access the settings and then disable the 5GHz internet. Afterward, you should enable the 2.4GHz only and that is going to make it work for you. The process is pretty simple and you don't need to worry about it. Make sure that you are saving the settings afterward and then restart your router once. This is important for the settings to be effective so that you won't have to face any such problem again.
2) Run a Power cycle
If you are unable to make it work after trying the settings optimally, you should be running a power cycle on the router to make it work. Linksys routers are pretty easy to do that, and what you are going to need is simply turn the router off first and then plug out the power chord. Afterward, plug the power chord back after 10 seconds. Turn the router back on and that will make it work for you without getting any issues with the 2.4GHz frequency on your router.
3) Reset the Router
It is quite possible that the router might have some settings on it that can cause a conflict and you might not be able to get the 2.4GHz access on your router. So, you should be resetting it to default settings once and then setup the frequency bands again. This is optimally going to work for you and you will not have any other errors after this.
4) Update the Firmware
Another thing that you will need to try in such cases is to update the firmware to its latest version. If you are using an outdated version of your firmware, or it might have some sorts of errors on it. That can be a probable cause for your router not working and some of its features like 2.4GHz frequency will cease to work. So, update it to the latest version and that should be enough to get it working for you.
5) Contact Linksys
If you are unable to get it going after you have tried all of the settings and troubleshooting steps, then you should be contacting Linksys. They will be able to get you to a support center where technicians will be able to take a look at the router and see if there is something wrong with it. It might need a bit of repair at some parts or there might be a replacement needed that is best confirmed by the technicians from Linksys.