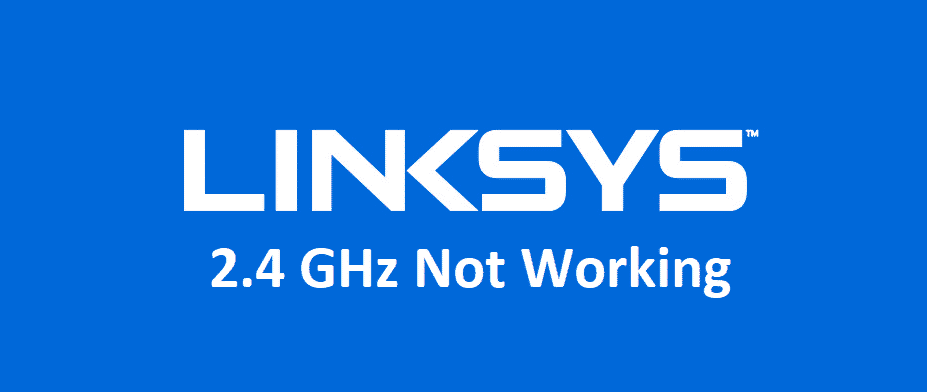 Linksys routers come pre-equipped with dual-band optimization and they work flawlessly with both 2.4GHz and 5GHz frequencies. So, you can expect them to be working both together or one of these frequencies might be working perfectly. You will not have any sort of issues or problems with these most of the time, but if you feel like there is some issue and that 2.4GHz is not working for some reason. You will need to have it figured out and here is how you can fix it up properly.
Linksys 2.4GHz Not Working
1) Optimize it properly
Sometimes the issue can be with the settings and optimization and you should fix it up first. To do that, you need to open the admin panel of your router and access "Wireless Settings" there. You will find there an option named Frequency bands. Click on that and make sure that you have disabled the 5GHz band on your router. Now save the settings and restart your router once.
After that, you need to open the admin panel again and enable the 2.4GHz band using the same process. After that, save the settings and restart your router again. This will optimally make it work without any issues at all and you will be able to use the devices that are only compatible with a 2.4GHz connection as well on the same network.
2) Reset Settings
If you are unable to make it work despite trying the optimization settings then you should be running a power cycle first to give it a whirl. While it is not much, it can clear out all the errors and bugs so that your 2.4GHz frequency can boot up again from scratch. So, give it a try and it should be up and running in no time at all.
However, if it doesn't work for you. You should try resetting the router to its default settings and then set it up once again. That will do the trick for you. To reset the router, you have a reset button at the back of your router that you can keep pressed for 10-15 seconds and it will be reset to default settings. You can also access the admin panel and that will also give you the option to reset it under the advanced settings. Be mindful that it will be removing all the settings and data from the router and you will need to optimize it from the scratch including the SSID, Security, and all that.
3) Update the Firmware
Another thing that you should definitely try out if nothing so far has worked for you is to update the firmware of your router. Your router firmware controls all the operations that are taking place and if the router firmware is outdated, or it might have some error on it, you will have to face such problems. So, you will need to make sure that you are updating the right and the latest version of firmware on your router and that will help you get rid of all the issues with your router including the one with 2.4GHz frequency not working.